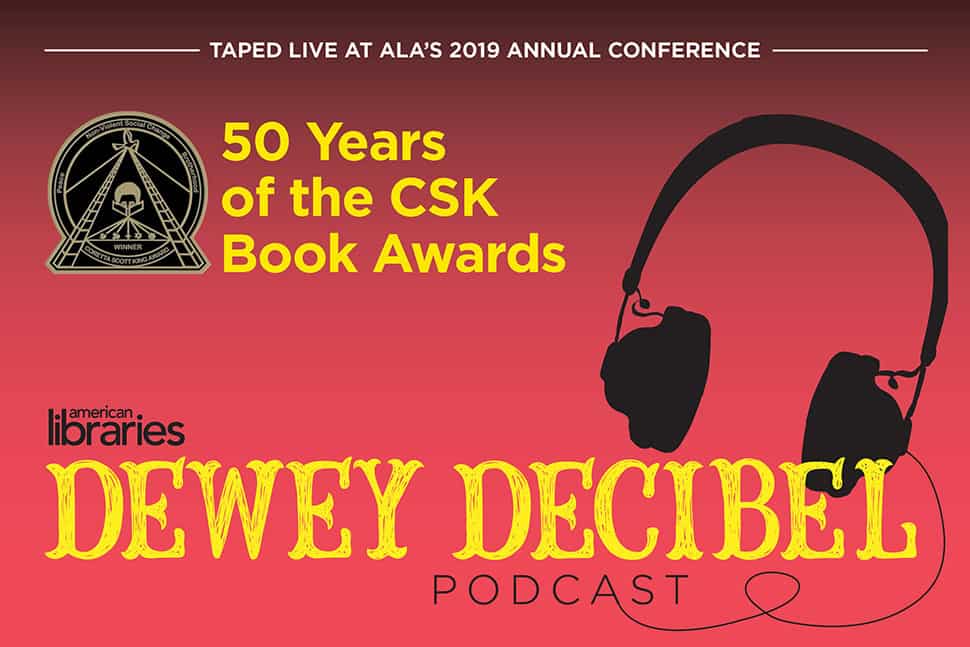 The Coretta Scott King (CSK) Book Awards, which honor African-American authors and illustrators of books for children and young adults, celebrates its 50th anniversary this year. To commemorate the occasion, Dewey Decibel invited five past winners and honorees to discuss the awards at a panel discussion at the American Library Association's 2019 Annual Conference and Exhibition in Washington, D.C. in June.
Episode 40 revisits that panel, joining American Libraries Senior Editor and Dewey Decibel host Phil Morehart as he talks with authors Jacqueline Woodson (Brown Girl Dreaming), Jason Reynolds (As Brave As You), and Angie Thomas (The Hate U Give); author and illustrator Christopher Myers (Firebird); and illustrator Ekua Holmes (The Stuff of Stars) about the history and importance of the awards.
If you have feedback for the Dewey Decibel team, email deweydecibel@ala.org. Tell us what you like, what you don't like, or what you'd like to see us cover. Follow us on Twitter and leave us a review on iTunes.