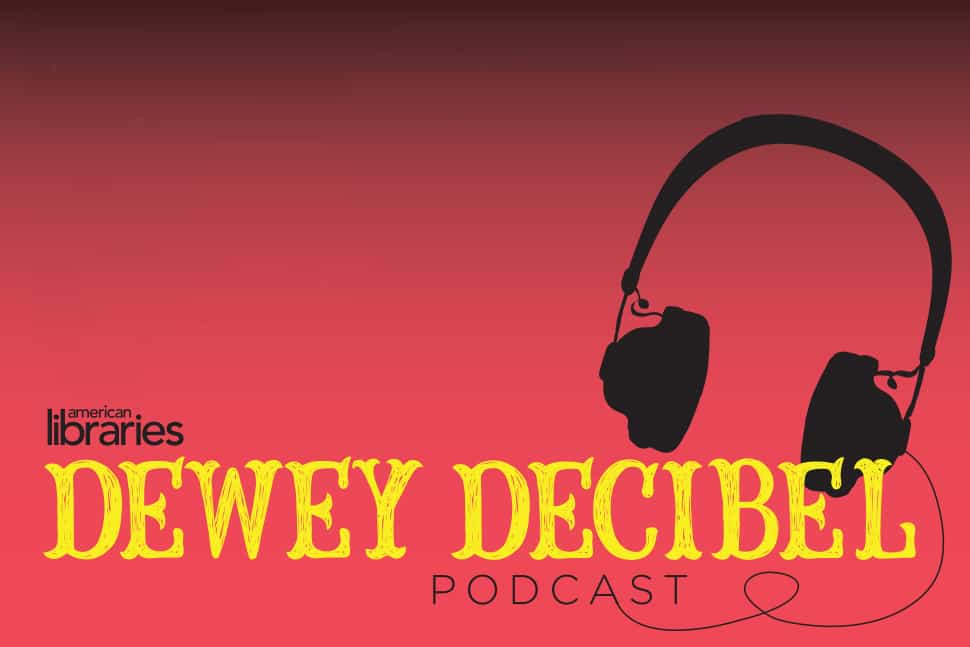 The American Library Association's (ALA) Policy Corps is a new initiative that aims to develop advocates who can convey the importance of libraries and librarians to politicians at the local and national level. Its inaugural class is made up of 12 librarians from across the country who have been meeting in-person and online since February to learn about key policy positions within the library community and how to convey them to their representatives. Some of this training occurred during National Library Legislative Day, May 7–8, in Washington, D.C., where the cohort met for training and met with congressional representative and staffers.
In Episode 26, American Libraries Associate Editor and Dewey Decibel host Phil Morehart speaks with four Policy Corps members—Lisa Varga, executive director of the Virginia Library Association; Qiana Johnson, collection and organizational data analysis librarian at Northwestern University Libraries in Evanston, Illinois; Larry Neal, director of Clinton–Macomb (Mich.) Public Library, who is the ALA Policy Corps Fellow; and Deborah Rinio, secretary of the Alaska Association of School Librarians—about their Policy Corps experiences, why librarians are the best advocates for the profession, and tips for other librarians who want to become advocates.
If you have feedback for the Dewey Decibel team, email deweydecibel@ala.org. Tell us what you like, what you don't like, or what you'd like to see us cover. Follow us on Twitter and leave us a review on iTunes.