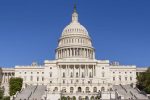 On March 16, President Trump submitted his budget outline—the so-called skinny budget—to Congress, which proposes wholesale changes to federal funding priorities, including deep cuts to many programs. Alarmingly to librarians across the nation, those proposals include eliminating the Institute of Museum and Library Services (IMLS) and more than $210 million in funding cuts for the Library Services and Technology Act (LSTA) and Innovative Approaches to Literacy (IAL) programs.
LSTA provides funding to each state library organization, which then determines the best use in its state for these funds. Some state libraries have used LSTA funds to develop statewide lending libraries, shared databases, and similar tools. Others have provided funding for specific programs. For example, California used LSTA funds to assist veterans in their transitions to civilian lives; North Carolina helped small businesses in a rural community to develop an online presence for their companies; Alabama funded a program to assist families with disabled children; and Illinois helped a small library replace part of its collection damaged in a flood.
States are required to match about a third of the federal LSTA funds provided through IMLS, so federal cuts will mean a cut in state funds as well. Many of these programs will cease, or library funds being spent now for other priorities will be reduced to keep an LSTA-supported program in place.
IAL is a federal grant program. Half of its funds go to school libraries, with the other half going to nonprofit organizations, to help the nation's neediest children. Examples of recent school library IAL grants include: purchasing books and literacy technology for children at the Northwest Arctic Borough School District in Kotzebue, Alaska; providing childhood literacy training for teachers and family members and book distribution at Owsley County (Ky.) Schools; and expanding children's library hours and book collections at the Lane (Okla.) Elementary School District.
Many insiders, including the American Library Association (ALA) Washington Office staff, expected the president's budget to recommend significant cuts and to spark budget battles in Congress, but few expected cuts this deep. At the same time, Congress generally has treated the president's budget as a suggestion to be ignored. This year will be no different, though in this new congressional environment we cannot ignore the budget.
This year, our need for members of Congress to show their support for LSTA and IAL by signing the annual "Dear Appropriator" letters for those programs has never been more important.
Congress funded LSTA at $183.4 million in FY2016, while IAL received $27 million. Those funding levels remained essentially the same for FY2017 because Congress failed to enact individual appropriations bills for most parts of the government and has kept its doors open by passing a series of stopgap continuing resolutions (CR), which fund programs at the previous year's levels (though this year the CR includes an automatic 0.5% across-the-board cut for all programs). If Congress returns from its upcoming April recess and passes most of the unfinished FY2017 appropriations bills, funding levels could change. However, the narrowing window for such extensive congressional action makes another CR that will last until September 30—the end of FY2017—much more likely.
The president's proposals are stark in the skinny budget. His complete budget is expected in April or May, and the proposed cuts could get worse.
Take action
What can you do today? Ask your representative to sign both of the annual "Dear Appropriator" letters now circulating. One letter supports LSTA, and the second supports IAL.
Why are these letters important? With so many essential and valuable programs under fire, these letters tell the Appropriations Committees that there is wide and bipartisan support for LSTA and IAL. A strong showing on these letters tells the committees that efforts to cut or eliminate funding will meet strong opposition. If a senior committee member is looking for $200 million to fund a favored program, staff members are known to look at these letters and consider which letter has more signatures.
A brief footnote: The two letters are circulating in the House until April 6 (with a cut off several days before that) so this week is your chance to call and make a real difference. Similar letters will begin circulating in the Senate in late April or early May, and you will hear from us again then. For now, however, we have little more than a week to generate the kind of Dear Appropriator letter support that saves programs like LSTA and IAL, and only you can make that happen.
Here's how you can, and must, get engaged right now:
This budget proposal affects us and our communities, and it could impact our future. We must all take action now.