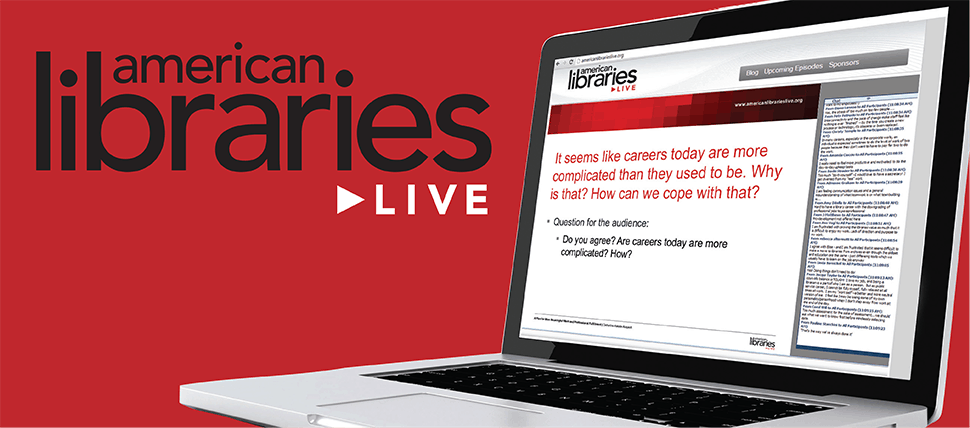 As communities across the globe work to deal with the COVID-19 pandemic, the library's role as an information resource and community partner is more crucial than ever—whether or not the physical library is closed. In this special episode of AL Live, we'll be speaking with librarians from communities that have been on the front lines of this crisis.
They'll discuss lessons learned during the initial response and how they are continuing to provide important services as public facilities close and commerce slows. We'll also speak with mindfulness and mental health experts about how library workers can manage stress and anxiety during this ever-evolving situation and how they can disseminate these strategies to their patrons.
Panelists include:
Lisa Rosenblum, executive director, King County (Wash.) Library System
Maria Stella Rasetti, director, San Giorgio Library, Pistoia, Tuscany, Italy
Loren McClain, certified instructor for the National Council for Behavioral Health and Mental Health First Aid USA
Richard Moniz,  director of library services, Horry-Georgetown Technical College in Myrtle Beach, South Carolina
This free 90-minute webcast will be available at 11:30 a.m. Eastern on March 20. Registration is currently full, but complete event information is available here. Attendance for the live event is limited to 1,000 people, and we anticipate being at capacity. If you are unable to join, we will post the recording within 24 hours on our AL Live page.