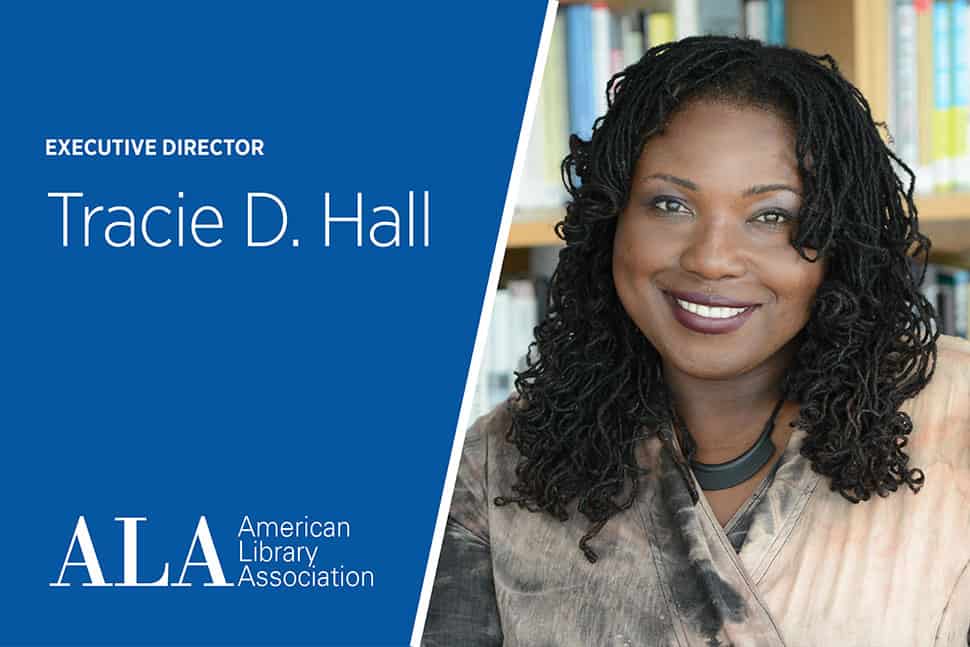 On April 13, the American Library Association (ALA) announced that Executive Director Tracie D. Hall has been named to Time magazine's 2023 TIME100, its annual list of the 100 most influential people in the world. The full ALA release follows:
Time has named Tracie D. Hall to the 2023 TIME100, its annual list of the 100 most influential people in the world. The full list and related tributes appear in the April 24 issue of Time, available on newsstands on April 14, and now at time.com/time100.
The list, now in its 20th year, recognizes the impact, innovation, and achievement of the world's most influential individuals. Follow @TIME for updates about the list on Twitter and Instagram and at facebook.com/time. #TIME100
Hall is the 10th executive director of the American Library Association and the first Black woman to helm the organization in its nearly 150-year history.
Hall's work in library and arts administration has focused on advancing early and adult literacy, expanding broadband access and digital instruction, advocating for equitable arts funding and leadership development, increasing educational programs and information services for people who are incarcerated or disenfranchised, and advancing socioeconomic mobility in communities that have had limited educational or employment opportunities. In 2022, Hall became only the second librarian to be honored with a National Book Foundation Award for Lifetime Achievement. Most recently, she was named the 2023 recipient of the Literacy Leader Award by scaleLIT and the 2023 Beacon Award recipient by Illinois Humanities as part of its public humanities honors.
"To be recognized alongside so many extraordinary individuals is incredible in itself," Hall said. "But to be recognized for working to protect the right to read and to advance the ability to read as a librarian, is doubly incredible and a sign to keep going. Those working in libraries today are on the frontlines of protecting our right to free speech and diverse narratives, which is the basis of any true democracy. Their work to keep libraries open and accessible, even as censorship efforts escalate and become more extreme, is a testimony to their unrelenting commitment. It is for this reason that this honor is really a collective one in that it recognizes the power and importance of libraries and librarianship at this crucial moment in our nation."
On May 7, Time magazine posted a video and transcript of Hall's speech from the 2023 TIME100 Gala on April 26.
Updated May 10, 2023