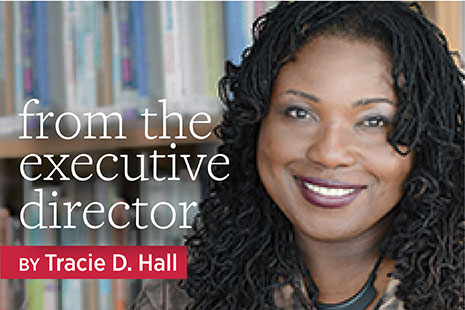 Civic imagination is described as the "capacity to imagine alternatives to current cultural, social, political, or economic conditions," by Henry Jenkins, Gabriel Peters-Lazaro, and Sangita Shresthova, a few of the concept's leading thinkers.
Having visited, worked or consulted for, and spoken at hundreds of libraries, I don't believe there is any educational or public service institution that more ably facilitates personal growth and community access than libraries.
Case in point: After a tip from Chaundra Johnson, Utah's dynamic state librarian, I visited the J. Willard Marriott Library ProtoSpace at University of Utah in Salt Lake City, a kind of super knowledge commons boasting every digital scholarship, content production, and 3D fabrication resource you could ask for. The workshop schedule invited experts and novices alike to increase their understanding of these tools to support their learning and creative content goals. The energy in ProtoSpace was kinetic. The 3D printing machines whirred, podcast booths beckoned, and students were deep in the act of ideation and creation. I remember thinking that if I were a prospective student visiting the campus, I would want to attend the university based on the library's offerings alone.
That is what the best libraries do: They place the acts of discovery and changemaking within reach of everyone.
The library's proven ability to stimulate people and ideas into action is what fueled ALA's new Civic Imagination Stations project, a pilot supported by the Estée Lauder Companies' Writing Change program, a three-year initiative designed to advance literacy as a pathway to equality, access, and social change.
Recognizing that communities with limited access to the arts are the same ones that experience limited broadband access and digital literacy, the Civic Imagination Stations project paired staff from 12 libraries with local artist dyads in August 2022 to implement arts programming that builds information literacy and digital skills.
The project has brought together academic and public library teams in rural and urban communities, including The People's Library in Fox, Arkansas; Neal-Marshall Black Culture Center Library and Herman B Wells Library at Indiana University Bloomington; and Burnsville (W.Va.) Public Library. The cohort participated in workshops and coaching led by Civic Imagination Stations lead artists Willa J. Taylor of Chicago's Goodman Theatre and Michael Rohd of the ensemble Sojourn Theatre.
Cohorts are expected to culminate their work later this year with the implementation of arts-based projects designed to help forge deeper connections between users, libraries, their larger communities, and one another. The end goal is helping library users and program participants see themselves and one another, as Jenkins and collaborators write, as "civic agents capable of making change" and "as an equal participant within a democratic culture, and as empathetic to the plight of others different than one's self."
In her Guardian article on how US libraries are becoming community problem solvers, Larra Clark, deputy director of ALA's Public Library Association and Public Policy and Advocacy Office, wrote in 2014: "We must fundamentally change how we view libraries and move from a historical idea of libraries as merely physical repositories to seeing them as an opportunity for proactive community engagement."
Clark summarizes what I believe to be the most timely work for library leaders: equipping libraries and their staffers to facilitate constructive change and social progress and to make the fulfillment of that undertaking the measure of our success.