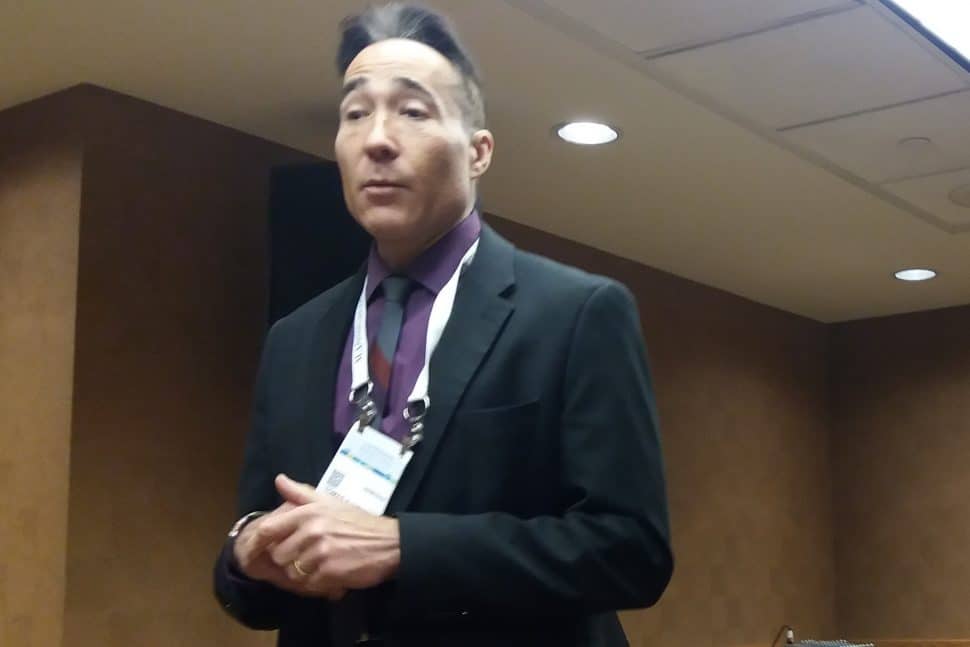 What can a library do when a user's viewing of pornographic images offends another user? How should a library respond when a patron says that an educational program on the Hindu celebration of Diwali represented religious proselytizing and caused him emotional harm? What steps should a library take when a visitor violates the code of conduct because of behavior stemming from mental illness?
These were some of the questions addressed at the "Legal Issues in Public Libraries Forum" at the American Library Association's 2018 Midwinter Meeting & Exhibits on Sunday. The session, sponsored by the Public Library Association, brought together lawyers and librarians for a frank, casual conversation on some of the most contentious issues popping up at public libraries, along with best practices on how to handle them.
"To caution you, this is not legal advice," said moderator Tomas Lipinski, dean of the School of Information Studies at University of Wisconsin Milwaukee. He also noted that different states in the US may define protections differently depending on the issue.
"Were any of you sent here specifically to ask about X or Y?" asked Lipinski. Questions and hypotheticals centered largely on privacy, safety, and First Amendment matters. Can the Ku Klux Klan use a library's meeting space? How should a library respond to requests to remove art from public spaces that doesn't meet the legal definitions of "harmful to minors" or "obscenity"? How should a library enforce a policy that doles out penalties for unattended property, which may disproportionately affect the homeless population?
Answers posited by lawyers and librarians in attendance were nuanced and complex, taking into account how each situation applied to statutes, case law, and written library policy. However, a few general tips on dealing with legal issues and ideas to keep in mind emerged.
Share your code of conduct with patrons. Make sure it is supplied evenly and well-posted, so people can't say they didn't know about it.
If you make a space available to anybody, you have to make it available to everybody. Be careful of viewpoint discrimination.
In any situation that "triggers a liberty interest, you have to follow due process," said Lipinski. For example, if your library is enacting penalties for breaking a rule, the infractor needs to see the rule and have a right to respond, and a board would have to make a ruling.
When you want a patron to stop a particular behavior, "you have to be careful about what your 'punishment' or response is," said Lipinski. "[A person has] a constitutional right to use a public library."