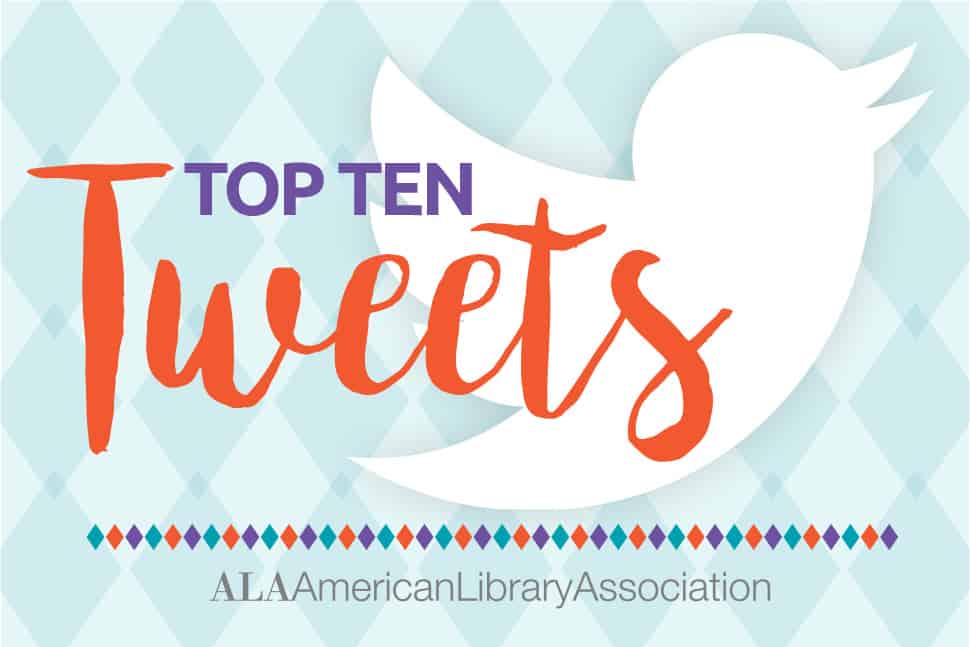 We started the day with Rick Steves and a refreshing perspective on travel.
By far @RickSteves talk @alamwis the BEST talk I've ever heard in Year and by far in this conference! Waw #alamw19

— Essraa Nawar (@EssraaNawar) January 27, 2019
It turns out @RickSteves is pretty good at standup #comedy! Pretty cool to see him in person. #libraries #alamw19 #travel

— Nick Roman (@SpectralChaos) January 27, 2019
After his talk, he encouraged a mosh pit signing. (Which may be the first mosh pit hosted at ALA Midwinter.)
"Let's form a 'librarian moshpit' and not stand in an orderly line" fastest & most fun author book signing I've been too. Loved how @RickSteves disrupted the orderly librarians lining up telling us to gather like Italians. Can't wait to read "Travel as a Political Act" #alamw19 pic.twitter.com/LWn0as5Drt

— melodysky (@melodysky) January 27, 2019
If you had some spare time, the Networking Uncommons was the perfect place to jazz up your lanyard.
Left alone with a button machine! #alamw19 pic.twitter.com/noOzis3rE5

— Elisa Rodrigues (@elisjr4) January 27, 2019
It was also great to see all types of library workers at Midwinter.
Hey non-MLIS library people at #alamw19– I'm so glad you're here! You are valuable and worthy.

— Jenna Friebel (@jenna_friebel) January 28, 2019
Afterwards, the president's program featured Robin DiAngelo who was such an engaging speaker.
Robin DiAngelo at #alamw19 is so impressive. Kudos to @ALALibrary and @loidagarciafebo for booking her.

— Kakistocracy Man (@jacobsberg) January 28, 2019
"Niceness is not antiracism. It takes intentional and strategic action." – Robin DiAngelo #ALAmw19 #UWCCDE

— Kelli Yakabu (@kelliyakabu) January 28, 2019
Sunday wrapped up with a screening of The Public with a Emilio Estevez Q&A!
At "the publi" … Emilio Estevez gave an impassioned shout out to the Connecticut 4. Yay to my friends! #alamw19

— Michael Golrick (@mgolrick) January 28, 2019
By the time you got to your hotel, you realize you may have grabbed one too many books to ship the next day.
43 books picked up in one day at #ALAMW19! A good day if I do say so. pic.twitter.com/ScJMrlnb38

— Elijah Olson (@OlsonElijah) January 28, 2019