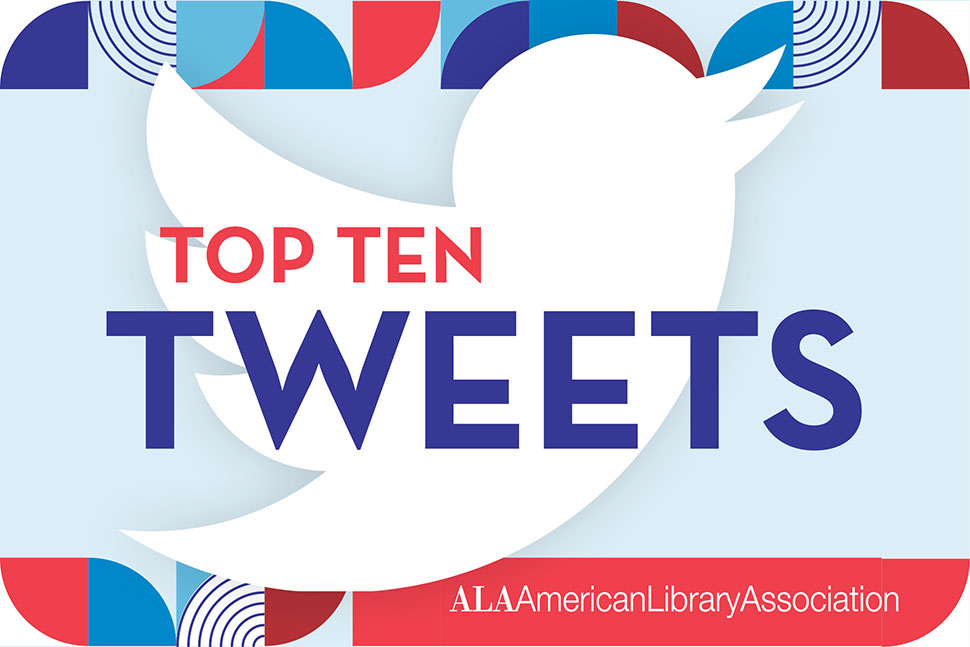 The 2020 ALA Midwinter Meeting kicked off with plenty of inspiration, all of the new books, and only a little bit of grumbling from the pets we left behind.
Finally registration was open and the first day of #alamw20 began! First thing to do was to grab all the fun ribbons from the ALA Lounge before they disappear.
My people!!! #alamw20 pic.twitter.com/LQPINI2afj

— Leslie (@WorkForMandroid) January 24, 2020
While there was learning done inside sessions, there were also valuable lessons being taught outside of the sessions.
Shout-out to the guy at the #alamw20 information desk in the convention center *demanding* questions from people as they walk by: "GIVE ME PURPOSE."

I need his confidence when I teach. (it worked too; people did ask him their questions)

— zemkat (@zemkat) January 24, 2020
Then it was time for Wes Moore to kick off the inspiration for the rest of the conference!
What an impactful message from Wes Moore at #alamw20's opening session. Looking so forward to reading Five Days: The Fiery Reckoning of an American City! pic.twitter.com/PBiWyhJJfY

— Sharon Kay Edwards (@Sharonthemezzo) January 24, 2020
Libraries provide freedom . A space to be free. A place to find a path. To fall in love with words and legends. @iamwesmoore #alamw20

— Angela Glowcheski (@angelacglow) January 24, 2020
Of course, our Executive Board checked out his session as well.
https://twitter.com/loidagarciafebo/status/1220815047930322947
After Wes Moore, we all hit the exhibit floor and grabbed all the ARCs possible. (With several more to grab the rest of the conference.)
The exhibit hall is open, let #alamw20 commence! pic.twitter.com/G2TSRCrqvV

— Raymond Garcia (@raymondagarcia) January 24, 2020
A little bit of everything… #alamw20 #booksforouryouth #kidlit #yalit pic.twitter.com/hEOzfBqKkT

— Sujei =) (@sujeilugo) January 25, 2020
Hi, my name is Leslie and I'm a book addict. Only at conventions do I wish for broad shoulders. Thankfully my hotel was very close. #librarylife #alamw20 #totelife pic.twitter.com/IFXexrf2H2

— Leslie (@WorkForMandroid) January 24, 2020
With a long day behind us, most of us did end up with cheesesteak and with angry messages from our cats.
Great first day of #alamw20 Did some emerging as a leader, went on a hunt for a cat tote from @HarperCollins and ended with cheesesteak at Cleavers. Had so much fun I even forgot to play Who's a Librarian in this Restaurant?

— Tiffany Raymond (@CynaraRay) January 25, 2020
Her expression suggests I'll be on the receiving end of a stern lecture when I return home from #alamw20. #CatMomProblems pic.twitter.com/jAV4Zf2Lrs

— Sam Helmick (@GeometricRabbit) January 25, 2020
To our #alaleftbehind folks, make sure to continue to follow the conference with the #alamw20 hashtag!
I'm not at #alamw20 but snooping on your conference tweets. pic.twitter.com/bxuTSpcFOz

— Kayla Whitehead (@Lavenderbrarian) January 24, 2020
Continue tweeting with #alamw20—you might find yourself in tomorrow's roundup.