Since the start of the pandemic, the US has seen a sharp rise in harassment and violence directed at Asian Americans. Despite a North American presence older than the nation itself (Filipino sailors landed in California in the 16th century) and centuries of contributions that have shaped daily American life—railroads, agriculture, technology, books—Americans of Asian descent continue to be attacked for being foreign, for being "other." The high-profile Atlanta murders in March of eight people, including six women of Asian descent, resulted in greater awareness and growing support of Asian and Pacific American communities, but anti-Asian hate crimes continue to escalate, including thousands more attacks that remain unreported.
Library workers across the country have condemned the harassment and violence, and the American Library Association's Executive Board—along with the Asian/Pacific American Librarians Association—has issued statements against these attacks.
In consultation with Terry Hong, Booklist advisory board chair, we have compiled this list of recommended titles for Asian Pacific American (APA) Heritage Month this May as a literary antidote to the ongoing fight against bigotry, harassment, and violence.
Hong herself has worked to increase APA visibility and inclusion, particularly in the arts. As former media arts consultant at the Smithsonian Asian Pacific American Center, Hong was involved in the Smithsonian's efforts to showcase the APA experience as an integral part of the larger American experience, a message she advocates for in all her projects, including at Booklist. In her years as a Booklist contributor, she has supported and contributed to the magazine's initiatives to encourage and enable inclusive, diverse, and culturally responsive content to ensure it represents the widely diverse audiences that Booklist serves.
One small way to counter racism is to read historical fiction and discover the truth about diverse peoples' heritage and experiences and how much we all have in common. Each of the powerful novels below offers a captivating and enlightening immersion into the complexities of Chinese, Japanese, or Korean culture and history. They include links to Booklist reviews. For more, please visit booklistonline.com.
Becoming Madame Mao, by Anchee Min (2000)
In her second novel, Min presents a stunning, dual-perspective portrait of Madame Mao, a major instigator of China's brutal Cultural Revolution.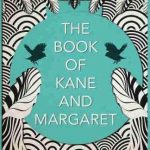 The Book of Kane and Margaret, by Kiik Araki-Kawaguchi (2020)
Araki-Kawaguchi's magical realist novel features dozens of avatars of young Kane Araki and Margaret Morri—in one, Araki has wings; in another Morri's a healer—who are incarcerated in the WWII Japanese internment camp in Gila River. Each chapter is a story of rebellion and survival.
The Buddha in the Attic, by Julie Otsuka (2011)
Otsuka's stunning debut, When the Emperor Was Divine (2002), delves into the internment of Japanese Americans during WWII. This haunting novel portrays Japanese mail-order brides at the start of the 20th century in a first-person-plural narrative voice, the choral "we," creating an incantatory group portrait of women who make the arduous ocean journey to California buoyant with hope, only to endure prejudice and hardship.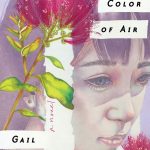 The Color of Air, by Gail Tsukiyama (2020)
Tsukiyama explores racism, mystical connections, complicated love, and life's precariousness as the Japanese immigrant community in Hilo, Hawaii, in 1935, mourns the loss of Mariko, whose long-absent son is returning just as the enormous volcano, Mauna Loa, is about to erupt.
Comfort Woman, by Nora Okja Keller (1997)
Living as a refugee in Honolulu, Akiko, who communes with spirits, gradually reveals to her baffled daughter the harrowing truth about how she was forced to serve as a "comfort woman" by the Japanese military.
The Empress of Bright Moon, by Weina Dai Randel (2016)
The second in Randel's two-part novel, following The Moon in the Palace (2016), completes the story of the Tang dynasty's Empress Wu. Pair this book with Anchee Min's superb two novels about China's indomitable Empress Tzu Hsi: Empress Orchid (2004) and The Last Empress (2007).
I Hotel, by Karen Tei Yamashita (2010)
Yamashita brings to kaleidoscopic life the ferment in San Francisco's International "I" Hotel in the late 1960s and 1970s, innovatively portraying courageous Asian-American students, artists, and activists, including a Yellow Panther, asserting their civil rights.
If You Leave Me, by Crystal Hana Kim (2018)
Physical and emotional hunger haunts the extended Lee-Yun family over tumultuous, violent decades in this multivoiced, multilayered saga, from the final years of Japan's brutal colonization of Korea to the Korean War, postwar industrialization, and political upheaval.

The Kinship of Secrets, by Eugenia Kim (2018)
In 1948, Calvin and Najin Cho travel from Seoul to the US, bringing along Miran, their adopted daughter, but leaving daughter Inja behind. The Chos had planned a quick return, but the Korean War intervenes, and the girls end up living radically different lives.
The Mermaid from Jeju, by Sumi Hahn (2020)
Hahn's mix of family saga, hauntings, and love story traces the journey of a Korean haenyeo—one of the famous freediving women who gather marine life—who ends up living in Philadelphia.

No-No Boy, by John Okada (2014)
Originally published in 1957, Okada's groundbreaking novel centers on Ichiro Yamada, an embodiment of the real-life "no-no boys" who refused military service and a loyalty oath on a US government questionnaire they had to complete while interned during WWII.
Pachinko, by Min Jin Lee (2017)
Lee's exquisite epic about a Korean family spans four generations and three countries, beginning in 1910 when Japan annexes Korea, and rooted in the family's migration to Japan.
The Surrendered, by Chang-rae Lee (2010)
American Hector serves in the Korean War, and stays post-war to work at an orphanage, where he becomes entangled with traumatized young June. Lee's masterpiece of moral and psychological imagination is unsparing in its depiction of the endless consequences of war.

War Trash, by Ha Jin (2004)
Interned in an American POW camp after being wounded in the Korean War, Yu Yuan is drawn into a daring and ingenious prisoners' resistance movement in this galvanizing drama of war, incarceration, coercion, and survival.