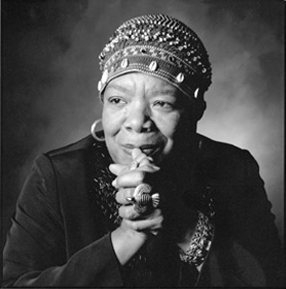 Author and poet Maya Angelou died May 28 at age 86. An activist and library champion, she remains one of the most frequently challenged authors (and authors of color) of the 20th and 21st centuries, according to ALA's Office for Intellectual Freedom. She appeared at various library-related conferences, including the 1986 ACRL National Conference in Baltimore, the 1991 ALA Annual Conference in Atlanta as the PLA President's Program speaker, and the 1999 AASL National Conference in Birmingham, Alabama.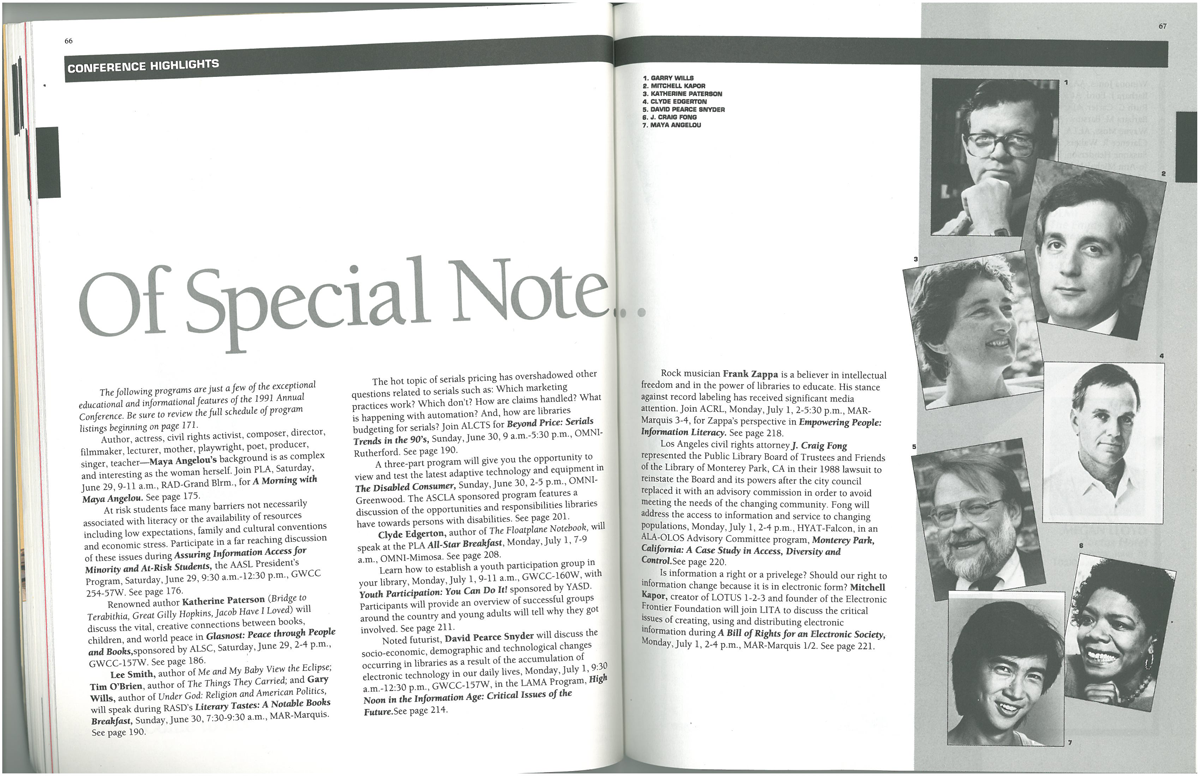 Angelou often spoke about the value of libraries and education in her life. Here are some of her quotes on the subject:
"I always knew from that moment, from the time I found myself at home in that little segregated library in the South, all the way up until I walked up the steps of the New York City library, I always felt, in any town, if I can get to a library, I'll be okay. It really helped me as a child, and that never left me. So I have a special place for every library, in my heart of hearts." — In "Interview: How Libraries Changed Maya Angelou's Life"
"Information is so important, and it must be open. Information helps you to see that you're not alone. That there's somebody in Mississippi and somebody in Tokyo who all have wept, who've all longed and lost, who've all been happy. So the library helps you to see, not only that you are not alone, but that you're not really any different from everyone else. There may be details that are different, but a human being is a human being." — In "Interview: How Libraries Changed Maya Angelou's Life"
"Any book that helps a child to form a habit of reading, to make reading one of his deep and continuing needs, is good for him."  — Frequently attributed to Maya Angelou, but actually from New Eyes for Old: Nonfiction Writings by Richard McKenna (1972)
"My encouragement to you is to go tomorrow to the library." ​— During a speech to a college audience that encouraged students to read voraciously and never stop learning
"[My mother] said I must always be intolerant of ignorance but understanding of illiteracy. That some people, unable to go to school, were more educated and more intelligent than college professors." — In I Know Why the Caged Bird Sings
"Each time I went to the library, I felt safe. No bad thing can happen to you in the library…. You can't be talked down to, belittled, or humiliated in a library. When it looked like the sun wasn't gonna shine any more, God put a rainbow in the clouds. A library is a rainbow in the cloud.'" — Alluding to abuse she suffered as a child during an October 29 address at the Schomburg Center for Research in Black Culture, DNAInfo (New York City), October 30, 2010.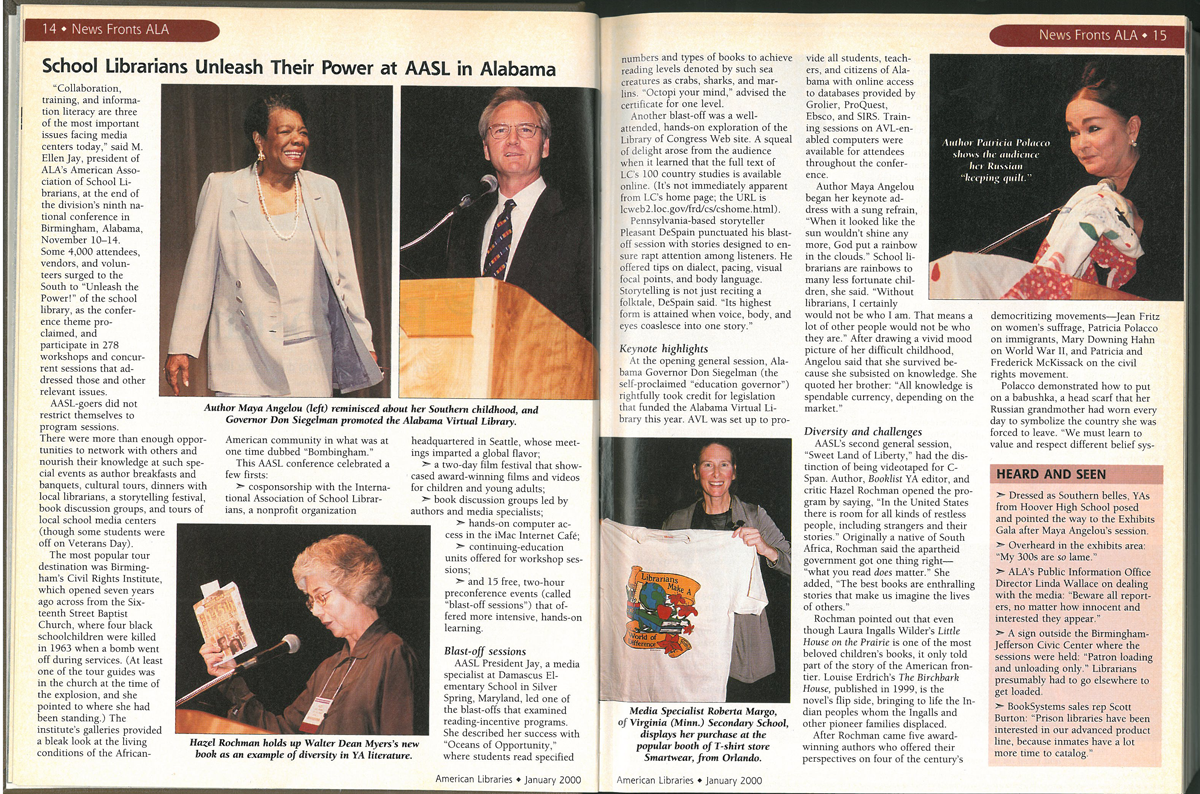 American Libraries reported at the AASL meeting that Angelou compared school librarians to rainbows that shine for many children. "Without librarians, I certainly would not be who I am. That means a lot of other people would not be who they are," she said. (See the ALA Graphics poster with her quote about knowledge as currency.)
C&RL News reported at the ACRL meeting, Angelou received a standing ovation when she said that librarians, like writers, have a "serious charge to transform this country into something more than it is today—to serve people, not technology." "The goal, is to be able in dying to say, 'All my conscious life and energy, all my arts and crafts have been dedicated to the most noble cause in the world: the education and the liberation of the human spirit and mind, beginning with my own."