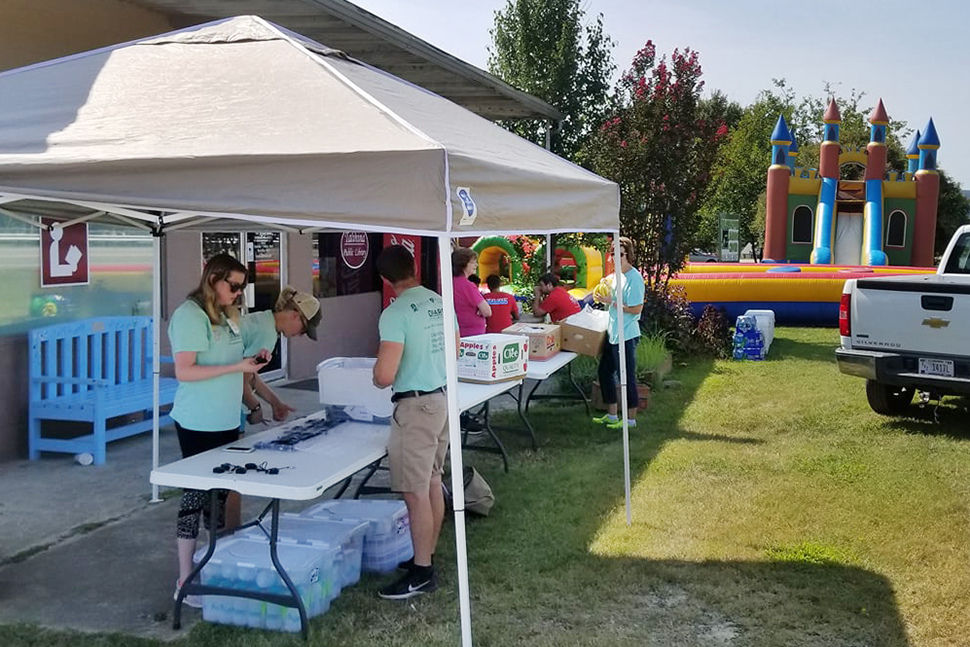 At the 2020 Association for Rural and Small Libraries (ARSL) Conference—held virtually September 28–October 2, with more than 2,100 participants from all 50 states—a thread quickly emerged: Rural libraries play an important role in the social fabric of their towns.
The event opened with a meme-filled presentation from author and librarian William Ottens (Librarian Tales: Funny, Strange, and Inspiring Dispatches from the Stacks) and closed with a keynote from renowned librarian and literary critic Nancy Pearl (The Writer's Library: The Authors You Love on the Books That Changed Their Lives, with Jeff Schwager). The sessions between the speakers highlighted how small libraries engage and enrich their communities.
Staying active and accessible
At "How to Host Play Streets at the Library," presenters Noah Lenstra (assistant professor of library and information science at University of North Carolina at Greensboro) and M. Renée Umstattd Meyer (associate professor of public health at Baylor University in Waco, Texas) introduced Play Streets, a program that has connected people in rural communities.
Play Streets involves the temporary closure of roads to create safe, publicly accessible spaces for active play, said Lenstra. The program engages kids and families, is affordable, and can be easily added to existing events such as summer reading. With safety measures in place, he added, the program can be held even during the pandemic.
Meyer, who has been researching Play Streets for the past three years, shared tips for selecting a location and managing risks, as well as advice for staffing and marketing the event. She is coauthor of The Guide to Implementing Play Streets in Rural Communities, which is available as a free download.
A role in social well-being
In "Pathways to Community Well-Being," directors from small and rural libraries in Idaho, Iowa, Mississippi, New York, Vermont, West Virginia, and Wisconsin shared highlights of their involvement with the Rural Library Service and Social Well-Being project.
This three-year nationwide, IMLS-funded research, resource, and education initiative is investigating the question: Are libraries a component of social well-being in resource-poor areas? To find out, in 2019 project researchers convened conversations with more than 200 people in eight remote towns across the US about how their local public libraries have enriched their lives.
Richard Styre, codirector of Elk River (Idaho) Public Library District, was surprised by the study's results. "I was not aware of how much the people in my community appreciated the things that we did at the library," he said. "The research really opened my eyes to that."
Emilie Braunel, director of Plum Lake Public Library in Sayner, Wisconsin, added: "Something that resonated from the data was the sense of home and community well-being—and how it is closely tied to pride, a specific community feel, and a sense of positive shared identity."
Each panelist created resources—typically public-facing documents or worksheets—based on the project's findings and field data from their own communities. Braunel, for instance, made a tool that connects patrons with local natural spaces to encourage reflection, maximize mental and physical health, and promote a shared sense of place. Styre created a guide to empower youth to build competencies in maintenance skills such as bike and auto care and carpentry.
Chelsea Price, director of Meservey (Iowa) Public Library, chose to focus on staff: Her resource assesses burnout and encourages self-care among rural library employees. These tools will be available to the public in early 2021 at rurallibraries.org.
Celebrating local stories
During "Capturing Your Community," Joan K. Weaver, director of Kinsley (Kans.) Public Library, explained how she was inspired by the personal stories, past and present, of her small town. These stories led her to create new library programming around the area's people, buildings, events, festivals, history, and culture.
Her favorite projects have included a digital map of the community's downtown that reveals historical pictures and stories when a user highlights a particular building; an architectural bus tour of Kinsley hosted by a local architect and transcribed for use in self-guided tours; and an "apron reception" in which heirloom aprons from community members hung from clotheslines inside the library.
Most recently, with social distancing guidelines in place, Weaver has shared stories of her community through a column in the local newspaper and rotating storywalk exhibits outside of the library.
"None of us can do everything, but all of us can do something," she said. "Choose what will mean the most to the community you serve, and take the first step."