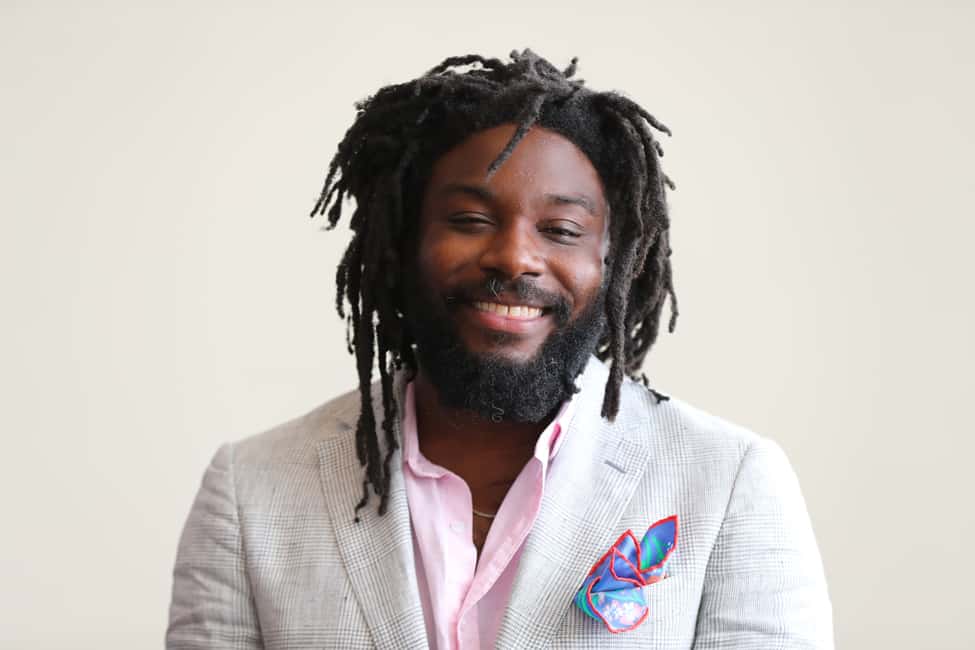 When tasked with preparing a lecture on creating stories black boys read, award-winning author Jason Reynolds got his inspiration from an unexpected source: television personality Steve Harvey.
Reynolds released his seventh novel, Miles Morales: Spider-Man (Marvel), on August 1, just days before visiting Atlanta to speak to a packed house of librarians about black boys, literacy, and vulnerability at the National Conference of African American Librarians on August 10. While preparing his remarks, he tuned in to an episode of the Steve Harvey Show that focused on three steps for successful blind dating and was surprised to realize that he had been applying those same methods when creating stories to engage young readers.
To draw a reader in, the first step is to be humble and purposefully embarrass yourself. "Embarrassment disarms people," Reynolds said. "Boys want to be cool, but that's not all they want—cool is a force field." By writing about boys who cry and fail and get scared, Reynolds peels away his characters' cool façades and creates a space for readers to explore their own experiences within the bounds of a fictional world. By allowing black boys to "hear their own secrets told back to them," Reynolds gives them permission to express emotions publicly and without shame.
His second step is to create inside jokes by invoking situations, mannerisms, and word choices that are specific to black male culture. Reynolds uses references to hip-hop legends, sneaker culture, and barbershop traditions to create intimacy with his readers and allow them to see him and the characters he writes as peers. "I do it for these babies," Reynolds said. "I put it on the page the way they say it, which happens to be the way I say it." This acknowledgment of black male culture validates and celebrates boys' experiences and plays an important role in the third and final step in his process: expressing gratitude.
Writers express gratitude to their readers by acknowledging and respecting them, by saying, "I see you." According to Reynolds, before asking how librarians can get more black boys to read, they should first ask how they can love black boys better. In a society that so often fears and judges black boys based on their appearances, Reynolds believes that libraries can provide a safe, judgment-free zone for them where they may be themselves more than they can at school or even at home. Reynolds explained, "Kids walk around walled in all the time. They need that space [in the library] to stretch out a bit."
In his novels, Reynolds creates another space for black boys to stretch out and be themselves, and he allows his characters a tenderness not often extended to black boys in life or in literature. He provides both a mirror where they can see their culture and friends and families reflected back at them and a window where they can see, perhaps for the first time, the glimmers of greatness that exist in their own hearts and minds.