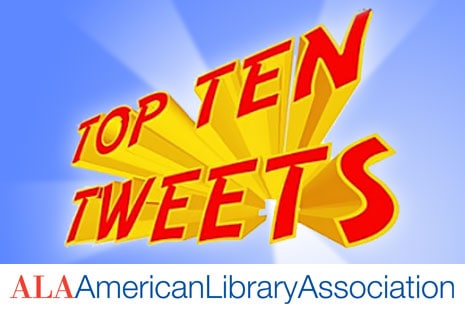 The end of conference means attendees are packing up, struggling to fit all their tote bags, ARCs, and swag into their luggage, and saying goodbye to old and new friends.
Lessons learned at Annual:
"If you don't fail every once in a while, you're probably not doing anything new." @alscblog President's Program – words to live by #alaac16

— Julie Dietzel-Glair (@JulieDGWrites) June 27, 2016
@ #alaac16 in answer to a question about support in being yourself, sometimes it's necessary to "Find your own tribe," Jazz Jennings said.

— ALA Chapters (@ALA_CRO) June 27, 2016
Libraries doing a pretty good job articulating why they matter. #alaac16 #lamcw pic.twitter.com/TDuuyFYQOV

— Jeffrey Inscho (@jinscho) June 25, 2016
Because it's the right thing to do. From the "We Stand With Orlando Wall" at #alaac16. #pride2016 #OrlandoUnited pic.twitter.com/YiwOActUUm

— ALA Annual (@alaannual) June 27, 2016
It's not enough to say that I stepped inside the book, but the book stepped inside of me. @thejayneshow #OdysseyAwards #alaac16

— Jane Gov (@MissJaneGov) June 27, 2016
Librarians unwind with Library Games as Annual draws to a close for many:
The #LibraryCake made it into #BattleDecks #ALALibraryGames #ALAAC16! pic.twitter.com/hBrGi8ZIf2

— Kristi K. Betts (@txlibrarylady) June 27, 2016
Lifes not easy when your mom is a Slytherin #alaac16 #alalibrarygames @ ALA Annual Conference 2016 https://t.co/Dbi4sPwZ2g

— Emily Clasper (@eclasper) June 27, 2016
Here's a cover-photo sized pic of the year's best librarian meme. #alalibrarygames #alaac16 pic.twitter.com/7MJNeUYxgJ

— Maria the Librarian (@ShinyDoom) June 27, 2016
https://twitter.com/chaisecarter/status/747545822217146368
Saying goodbye to Annual:
3 hr flight was filled w kids having post-Disney nuclear meltdowns

Bad news: I'm almost deaf now
Good news: I'm almost deaf now#alaac16

— L Halse Anderson (@halseanderson) June 27, 2016
Thanks #alaac16! It's been lovely, but now I'm really tired and have to go and fall down on something comfy for at least a week.

— Nicki Schermann (@nickikb) June 27, 2016
Now that Annual is over, we are all #alaleftbehind until Midwinter in Atlanta!