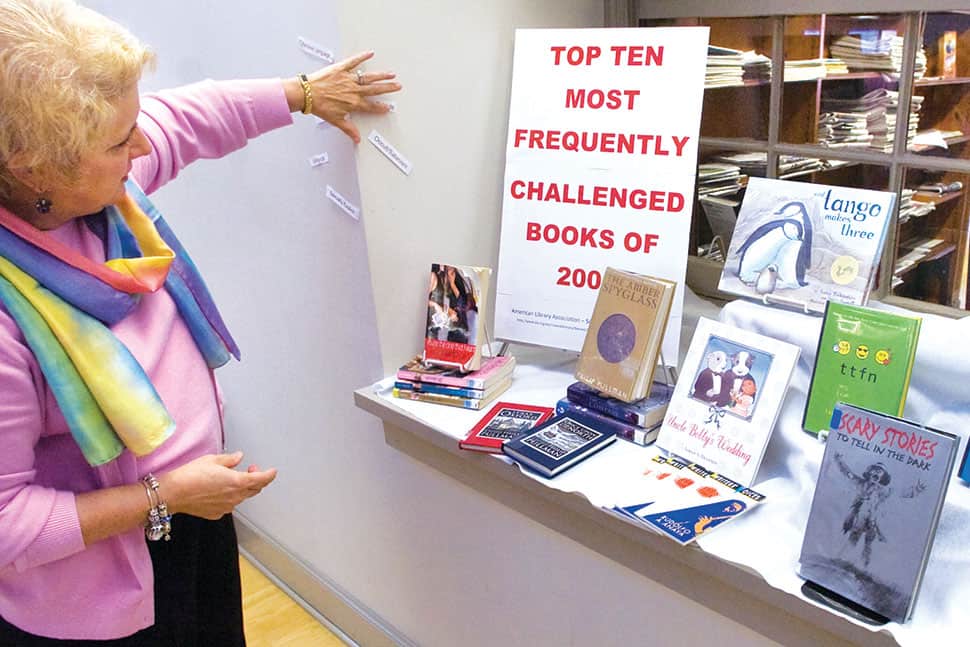 Banned Books Week 2009 gave libraries, librarians, and library patrons across the U.S. an opportunity to speak out against censorship and demonstrate the meaning of free speech. Events were held around the country in places as varied as Texas, Illinois, Virginia, and Florida, where displays exhibited challenged books, concerts supported the reading of banned books, and t-shirts proclaimed a need for free expression.
The concept of intellectual freedom—the freedom to access information and express ideas, even  if the information and ideas might be considered unorthodox or unpopular—provides the foundation for Banned Books Week. The event was founded by Judith Krug, director of OIF for over 40 years and an outspoken opponent of censorship.
Banned Books Week, observed since 1982, is an annual event celebrating the freedom to read and the First Amendment. As an initiative of the ALA's Office for Intellectual Freedom.  The event is held during the last week of September, and it highlights the benefits of free and open access to information while drawing attention to the harms of censorship.
Banned Books Week is also recognized internationally. Amnesty International uses the event to direct attention to individuals who are persecuted because of the writings that they produce, circulate, or read. Amnesty International's website highlights the cases of writers, journalists and documentarians who have risked their lives in the attempt to uphold civil liberties.