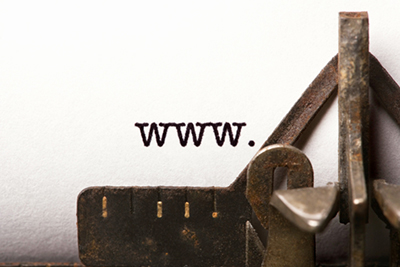 April 22–28 marks the third annual Preservation Week—an event sponsored by ALCTS that's dedicated to educating the public about caring for personal treasures, and is intended to heighten interest in preservation among library, archive, and museum staff.
For libraries and archives, digitizing materials has become a key concern, especially as more and more patrons and users go online to research information. But several factors must be considered:
Copyright law
Librarians interested in beginning a digitization project must first consult copyright laws. If the item is in the public domain, copyright is fairly easy. If the item is not in the public domain, determining copyright can be time consuming. A good resource to consult for questions regarding copyright is Copyright Issues Relevant to the Creation of a Digital Archive: A Preliminary Assessment by June M. Besek (Council on Library and Information Resources).
Physical condition
Items being digitized should also be in good physical condition before digitization. Handling brittle or torn objects could make digitizing more difficult and could cause further damage. If you are unsure, check with a conservator, preservation specialist, or in-house archivist prior to digitization. If you do not have a conservator on staff, the American Institute for Conservation of Historic and Artistic Works (AIC) offers a "Find a Conservator" database that you can use to search for conservators in your area based on the materials—documents, textiles, electronic media, etc.—you would like preserved.
Cost
Before you begin any digitization project, you'll need to assess costs for staff, storage, and equipment. Determine if there are dedicated staff members who have or need training. If training is needed, decide whether those individuals will have in-house training or will need to attend a workshop. ALCTS is offering two webinars during Preservation Week: Taking Care: Family Textiles on April 24 and Preserving Your Personal Digital Photographs on April 26. These webinars will be recorded and placed on the ALCTS website.
Equipment costs can be a strain for libraries on a limited budget. You will need quality scanners to provide the best representation of an item. As for storage, the good news is that such costs have gone down significantly over the past several years. Though not recommended by most people for long-term preservation, a one-terabyte external hard drive can be purchased for less than $100. One terabyte of hard-drive storage for standard servers can cost between $150 and $400. This is important when digitizing—the higher the image resolution and the standards used for scanning, the more storage space will be needed for those files.
Before you begin any digitization project, you'll need to assess costs for staff, storage, and equipment.
Another decision you will need to make is what type of file you want to use to save the images. Most libraries that are actively digitizing have developed standards to follow to preserve noncompressed, larger files and to access compressed or lossy (smaller) files.
Access
After digitizing, consider how the images will be accessed and preserved. Depending on their staff and budget, libraries can do a number of things, such as provide an in-house database, purchase digital collection management software, or create cooperative digital preservation networks.  Another important piece to make access readier is the level of metadata used to describe the digital item.  Most metadata will be based on descriptive, administrative, technical, structural, and preservation information.
Additional resources to consult before starting a digitization project include Cornell University Library's Moving Theory into Practice: Digital Imaging Tutorial and in-person and online training provided by regional library consortiums.
For more information about Preservation Week and preserving collections, please visit www.atyourlibrary.org/passiton.