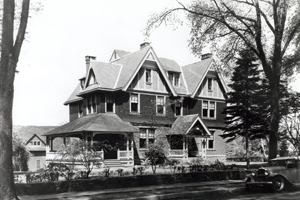 It all changed with the ghosts.
Most libraries often have difficulty promoting events and receiving local media attention. That was the case for us, too, at Deep River (Conn.) Public Library—until people heard we were haunted.
Since the 1950s, the library has experienced paranormal activity that includes early morning noises and voices that ask question after question in 20-second intervals—What is your name? What year is it? What am I doing here?—sometimes followed by flashes of light.
The library was originally a home, built in 1881 by Richard Pratt Spencer, a local prominent businessman who lived to be 90 years old. Spencer lived in the home with his second wife and three children until his death in 1910. The house (more of a mansion) had exceptionally beautiful fireplaces, refined woodwork, and elegant touches, and parties were held there on a regular basis.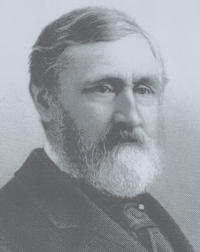 When Spencer's widow died in 1932, a son sold the home to the Saybrook Library Association, which then, in turn, sold the building to the town for a small price in order to convert it into a library. Not much renovation had been done until 1995, when a children's addition was built to resemble the old porch, which had deteriorated.
In 2004, I gave a paranormal investigator a detailed tour of all four levels of the home after he approached me for such a visit. While on the main floor near an original stove, the investigator felt the presence of two female spirits. Shortly after that day, word got out about our library being haunted.
Since then, I have received dozens of requests for paranormal investigations from all over the northeast. In 2010, the Hartford Courant ran an article about our haunted library, and the calls increased once again.
More than 30 separate investigations involving 20 groups have taken place at the library, and I have attended each and every one. Most groups have recorded electronic voice phenomena or have captured photos and videos, while, for a few, there was no activity. Most groups have said that they felt nothing evil.
But they're not the only ones who have noted paranormal events; staff members—myself included—and patrons have also reported seeing and hearing strange things inside the library. In early September, for example, while another staff member and I were closing the library, we heard a child's laughter. No one was there. After hours, staffers have heard talking and have smelled cigar smoke. Both patrons and staff have seen a woman floating down the stairs and looking out an upstairs window. One evening, around midnight during an investigation, it appeared as though there was a party going on upstairs.
We even received a call from producers of a then-new television show for the Syfy Channel about paranormal activity—a show that later became known as the Haunted Collector. Deep River Public Library was featured in the debut episode in which the show's investigators saw among the library's shelves the figure of a woman who was thought to be Julia Spencer, Richard Spencer's widow.
The film crew came into town March 2011 and filmed at the library and around town on and off for almost a week. (I had to sign eight pages of dos and don'ts and confidentiality clauses.) The episode aired June 1, 2011.
The library has held a few fundraisers tied to the ghost theme, such as "Spirits with the Spirits." The library has also hosted well-attended paranormal lectures, with groups presenting evidence they captured at the library and at other locations.
One major benefit of a "haunted library"? Children love coming to the building. I have used this to encourage summer reading with 5th grade classes: If everyone in the class reads at least one book, the group will get a tour of the haunted library around Halloween.