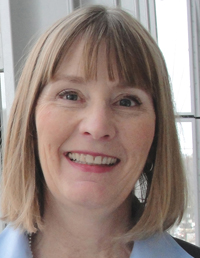 One of the best perks of working at ALA is picking up "gently used" advance reading copies (or ARCs, as they're known) of yet-to-be-published books. Every few weeks, Booklist editors share with the ALA staff piles of bound galleys and ARCs that have been considered for review by the magazine. When these books arrive in the lunchroom for perusing, it's a book lover's dream.
No wonder, then, that ALA staffers jumped at the chance to share their love of books with others through World Book Night on April 23. Thousands of people across the US gave out 500,000 free paperbacks to light and nonreaders. Reactions ranged from puzzled to surprised to gleeful when I passed out books to folks along my trip home. It was as if everyone got an ALA book benefit.
Picking up books from publishers is just one of the many perks for librarians coming to ALA Annual Conference, too. This year, we're happy to welcome you to our hometown, Chicago. The editors brainstormed their favorite places to eat so you can enjoy our neighborhoods as well as good food with your new books. There were so many heavenly options, we had a hard time winnowing the list. You'll find our final selections here.
We also put together anticipated highlights of this year's conference, in our preview. The conference will be filled with great speakers, programs, and special events, on topics from makerspaces to working with older adults, as well as author book signings and scholarship events at historic locations. Too bad we can only list a sampling here. Find complete details at ala13.ala.org.
June winds up the year for many schools. "The Void in Charter Schools" examines the burgeoning charter school movement and what that means for school libraries. Delving into databases and studies, as well as interviewing librarians, writer Maria Traska found that so far, the rise in charter schools has not increased the total number of school libraries.
As I write this, the late spring weather is predictably mercurial. By conference time, you should probably expect hot weather outside and cool inside the convention center on the lake. As well as iffy weather, Chicago is also known for its architecture, a reputation bolstered by the works of Frank Lloyd Wright, Louis Sullivan, Holabird & Root, and Daniel Burnham. Burnham, an architect and director of works of the 1893 World's Columbian Exposition on the city's South Side (south of McCormick Place), created the master plan for Chicago. His words may inspire you: "Make no little plans. They have no magic to stir men's blood and probably themselves will not be realized. Make big plans. Aim high in hope and work."