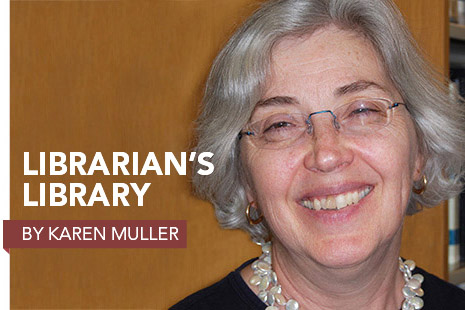 We like to think we're done when we graduate from library school, MLIS in hand. But then we meet the real world and a whole new set of questions and challenges: How, specifically, does your first employer's library really approach customer service? How does it implement new technology? And a little further down the career path, will you need to learn a new skill or integrate a new program into your library's existing offerings? Later on, if you become a manager, will you have a clue what the newly minted MLIS you just hired is talking about?
Over its four editions, Staff Development: A Practical Guide has evolved to meet libraries' changing needs. The product of the hardworking Staff Development Committee in the Human Resources Section of ALA's Library Leadership and Management Association, the guide informs readers of the purpose of staff development, considers planning and assessment, and reviews delivery options. The current edition makes a clear distinction between training and staff development and discusses these topics using an analysis of competencies held—and needed—to guide the offerings of a staff development program. It also uses the advances in instructional design and content delivery to offer ways to fit a program to individual needs and learning styles while considering the organization as a whole. It is, at its core, a guide to building the learning organization.
INDEXED. ALA EDITIONS, 2013. 232 P. $55. PBK. 978-0-8389-1149-5
Conversely, Continuing Education for Librarians: Essays on Career Improvement through Classes, Workshops, Conferences, and More, edited by Carol Smallwood, Kerol Harrod, and Vera Gubnitskaia, stresses the importance of taking personal responsibility to achieve continued growth throughout one's career. The essays cover activities once thought of as "continuing education": formal education, face-to-face, online, and a combination; and attending conferences and workshops, as well as planning and participating in them. Other ways to improve specific skills or to recharge include mentoring, traveling, and teaching (whether in a formal course or as part of a team of educators in a school). There are also essays on balancing professional and personal interests and funding the courses, as well as a delightful final essay on free continuing education.
INDEXED. MCFARLAND, 2013. 224 P. $55. PBK. 978-0-7864- 6886-7 (ALSO AVAILABLE AS AN EBOOK.)
Acquiring The Whole School Library Handbook 2 wouldn't quite be "continuing education for free," but careful and thoughtful reading of the array of essays would provide an overview of the main issues in school librarianship. The handbook is edited by library professors Blanche Woolls and David V. Loertscher. It does not, however, replace the first edition, as every article is newly selected for this one. Material that is better suited for viewing on a website, such as award winners, has not been included. There are both practical and theoretical discussions on the profession and its issues, collection development, evaluation, technology, operations, programming, advocacy, and accommodating students who are underserved. When the complete essay is not included, the full source is indicated.
INDEXED. ALA EDITIONS, 2013. 176 P. $55. PBK. 978-0-8389-1127-3
Many of the same issues—collection development, operations, programming, advocacy—are covered in the fourth edition of Managing Children's Services in Libraries, by Adele M. Fasick and Leslie Edmonds Holt. This textbook covers basics and larger issues, with checkpoints for further consideration, and considers the needs of children's services in both public and school libraries. Managers might be able to adapt the sections on collections, planning services, managing personnel and budgets, and working with other community agencies into outlines to guide in-house staff development.
INDEXED. LIBRARIES UNLIMITED, 2012. 225 P. $50. PBK. 978-1-61069-100-0
Integrating Young Adult Literature through the Common Core Standards, by Rachel L. Wadham and Jonathan W. Ostenson, brings the threads of this selection of titles together. The Common Core Standards have been adopted in 45 states. Learning how they will be used in a particular school district is likely to be part of in-service training for teachers and school librarians, and should likely be understood by public librarians working with teachers and their students. The authors embrace the use of YA literature in the curriculum, as many titles can be used for thematic explication; to engage readers in deeper analysis; and to offer a variety of literary forms. They discuss matters of textual complexity, both quantitative and qualitative, as well as what the reader's experience brings to the interpretation. Includes sample unit plans and rubrics.
INDEXED. LIBRARIES UNLIMITED, 2013. 260 P. $45. PBK. 978-1-61069-118-5 (ALSO AVAILABLE AS AN EBOOK.)
KAREN MULLER is librarian and knowledge management specialist for the ALA Library.