In Part Two of his Autobiography, Benjamin Franklin said of the creation of the Library Company of Philadelphia: "The institution soon manifested its utility, was imitated by other towns and in other provinces, the libraries were augmented by donations, reading became fashionable; and our people having no public amusements to divert their attention from study became better acquainted with books, and in a few years were observ'd by strangers to be better instructed and more intelligent than people of the same rank generally are in other countries."
Franklin clearly envisioned that libraries would play an active role in advocacy and the improvement of communities.
On January 24–28, librarians from around the country will arrive in Franklin's native Philadelphia for the 2014 ALA Midwinter Meeting and Exhibits to discuss the future of their profession and its impact on the communities they serve in a changing landscape.
Community engagement
Saturday, January 25, 10:30–11:30 a.m. ALA President Barbara Stripling moderates Talk About Innovation! TEDx @Your Library, a panel that will feature Chrystie Hill, Meg Omainsky, and Teri Skillman. Panelists share strategies for using TEDx to energize and empower community conversations.
Saturday, January 25, 1–2:30 p.m. Join Cheryl Gorman and Carlton Sears of the Harwood Institute in Turning Outward to Lead Change in Your Community: Aspirations and learn to leverage your position in the community to engage people on issues that matter.
Sunday, January 26, 8:30–10 a.m. In Promise of Libraries Transforming Communities: An Initiative Update, ALA Immediate Past President Maureen Sullivan and Harwood Institute President Rich Harwood share success stories from librarians who applied the practice in libraries and within the ALA community since the initiative kicked off at Midwinter 2013.
Saturday to Monday, January 25–27, 8:30–10:30 a.m., 10:30 a.m–noon, 1–2:30 p.m., and 3–4:30 p.m. The kitchen table conversations pick up where they left off at the 2013 Annual Conference. (See connect.ala.org/node/214769 for an invitation from Stripling.) Groups of up to 16 discuss what they want ALA to be as a professional community. To register in advance, email Mary Ghikas (mghikas@ala.org) with your first and second choices of day and time. Space is limited. (See also page 7 this issue.)
We're moving!
Find the ALA Store at its new location near the Registration Desk. Look for professional development materials, promotional products from ALA experts—including new titles from ALA Editions, ALA Neal-Schuman, and ALA's divisions and offices—as well as posters and products from ALA Graphics (including materials for National Library Week, Teen Tech Week, School Library Month, and Choose Privacy Week).
The ALA Membership Pavilion will also be located near the Registration Desk. This pavilion is a convenient stop for new members and first-time attendees. Find out how ALA membership can help make powerful, personal connections.
All about the books
Saturday and Sunday, January 25–26, 9 a.m.–5:30 p.m.; and Monday, January 27, 9 a.m.–1 p.m. Pick up the latest trends in publishing in one convenient place at the Book Buzz Theater in the exhibit hall. See a complete list of participating publishers at alamidwinter.org/book-buzz-theater.
Sunday, January 26, 5–6:30 p.m. Celebrate the best in adult literature at the Reference and User Services Association's (RUSA) Book and Media Awards. RUSA's advisory committees reveal their choices for the year's best fiction, nonfiction, and reference sources as part of the Collection Development and Evaluation Section's annual literary awards.
Monday, January 27, 8 a.m. The Youth Media Awards continue to draw youth lit fans to Midwinter. These 19 world-renowned honors include the prestigious Caldecott, Newbery, Printz, Coretta Scott King, and Stonewall awards. For a complete list of honorees and more information on the YMAs, visit ala.org/yma. Join the conversation with hashtag #alayma. (Spotlight on Caldecott and Newbery winners, page 56.)
Monday, January 27, 2–4 p.m. Authors Alice Greenway, Cristina Henriquez, Sue Monk Kidd, Laura Lippman, Lisa Scottoline, and Gabrielle Zevin discuss their writing process and forthcoming books at the United for Libraries Gala Author Tea, sponsored by ReferenceUSA. Enjoy a light offering of tea, finger sandwiches, and sweet treats, followed by a book signing. Tickets: $55 in advance ($49 United for Libraries members), $60 onsite.
President's Program
Sunday, January 26, 3:30–5:30 p.m. Stripling welcomes Andrew Slack, cofounder/executive director of the Harry Potter Alliance, a coalition of fandom leaders and members who feel passionate about the power of story to inspire and affect social change. Slack offers attendees an opportunity to learn more about his work and how he sees it relating to libraries and their role in the community. (Q&A with Slack.)
Arthur Curley Memorial Lecture
Saturday, January 25, 4–5 p.m. As an advocate for issues related to children and war, bestselling author and former child soldier Ishmael Beah shares some of his insight and discusses his forthcoming novel, Radiance of Tomorrow, at the Arthur Curley Memorial Lecture. Read more about Beah on page 20.
Auditorium Speaker Series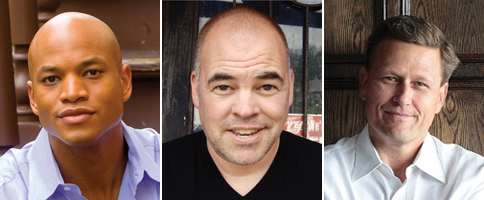 Saturday, January 25, 10–11 a.m. Start the series with bestselling author and youth advocate Wes Moore, whose new book, The Work, weaves together stories of people who found meaning in serving others. Moore, who overcame early academic and behavioral struggles, founded STAND! which works with Baltimore youth in the criminal justice system. Youth librarians will find this session particularly insightful.
Saturday, January 25, 1–1:30 p.m. Hear from bestselling author of The Silver Linings Playbook, Matthew Quick, about his new book, The Good Luck of Right Now (HarperCollins, 2014), a story about family, friendship, grief, acceptance, Richard Gere, and a "girlbrarian."
Sunday, January 26, 10–11 a.m. Bestselling author David Baldacci's passion for reading inspired him and his family to start the Wish You Well Foundation to combat family and adult illiteracy in the US. Baldacci left a well-established law practice in Washington, D.C., to pursue a writing career. Some of his novels, including Absolute Power and King and Maxwell, have been made into movies or television series.
ERT/Booklist Author Forum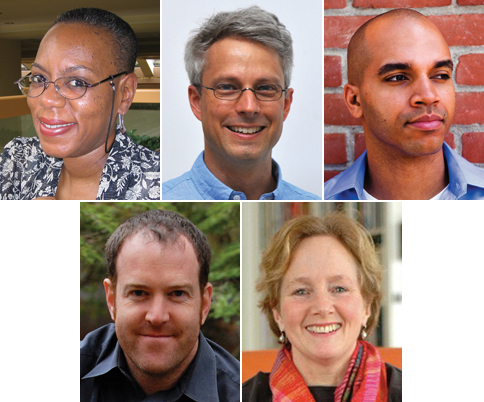 Friday, January 24, 4–5:15 p.m. Discuss award-winning nonfiction for youth with Booklist Books for Youth Senior Editor Ilene Cooper as she moderates the ERT/Booklist Author Forum with five acclaimed children's authors: Tonya Bolden, Brian Floca, Kadir Nelson, Steve Sheinkin, and Melissa Sweet.
Bolden is author of Tell All the Children Our Story and Maritcha, an ALA Notable Book for Children and a Coretta Scott King Honor Book. She has written about George Washington Carver, Martin Luther King Jr., W. E. B. Dubois, women's history, and Reconstruction America.
Floca's work as an author and illustrator includes Moonshot: The Flight of Apollo 11, a Robert F. Sibert Honor Book and a New York Times Best Illustrated Book, and 2013's Locomotive, which follows a family's journey on the Transcontinental Railroad in the late 19th century.
Award-winning illustrator Nelson is known for his paintings depicting the African American experience. His authorial debut, We Are the Ship, was a New York Times bestseller, a Coretta Scott King Author Award winner, a Coretta Scott King Illustrator Honor Book, and a Booklist Editors' Choice selection. Nelson won the 2012 Coretta Scott King Author Award and Illustrator Honor for Heart and Soul: The Story of America and African Americans.
Sheinkin is the award-winning author of several books on American history, including The Notorious Benedict Arnold. His recent book, Bomb, was a Newbery Honor Book, National Book Award finalist, and Sibert Medalist.
Illustrator Sweet's work can be found in board books, picture books, and nonfiction titles. She received a Caldecott Honor for A River of Words by Jen Bryant and the Sibert Medal for Balloons over Broadway: The True Story of the Puppeteer of Macy's Parade.
ALA Masters Series
Experts from across library specialties describe their latest in-house innovations at the ALA Masters Series. Grab lunch and join these 45-minute sessions to get insights into the hottest trends and how librarians are stepping up to them.
Sunday, January 26, 11:45 a.m.–12:30 p.m. In "The ReadersFirst Guide to Library E-Book Vendors," two members of the ReadersFirst Working Group, Michael Santangelo and Michael Blackwell, will introduce the movement and discuss the process of building the guide, creating criteria, scoring vendors, and planning for its future.
Celebrate our future
Saturday, January 25, 8–10 p.m. Enjoy live entertainment and make new connections at the ALA–Allied Professional Association's (ALA-APA) Networking Reception and Fundraiser. Proceeds support promoting "the mutual professional interests of librarians and other library workers" through research, advocacy, and enabling the certification of individuals in specializations beyond the initial professional degree. Tickets: $50.
Emerging Leaders workshop
Friday, January 24. This year's class of Emerging Leaders launches a year of action with a full-day workshop focused on leadership development. Members of the Emerging Leaders program represent the best new librarians in the field, and many are sponsored by an ALA division, office, or round table. The new class will select their projects and begin planning the rest of their EL year.
Institutes for Professional Development
Topical Pre-Midwinter Institutes and symposia offered by ALA divisions, offices, and round tables cover key areas, from online learning and web applications and analysis to advocacy and career development. Visit alamidwinter.org/ticketed-events for more information.
ALA JobLIST Placement Center
Saturday and Sunday, January 25 and 26, 9 a.m.–5 p.m. Sponsored by the ALA Office for Human Resource Development and Recruitment. Job seekers and potential employers can preregister and learn more at joblist.ala.org/placementcenter.cfm.
Put it all together at Library Camp
Monday, January 27, 3:30–5 p.m. Bookend your Midwinter experience at Library Camp. Discuss anything library- or conference-related with a focus on reflecting on what inspired you. Come prepared to share your experiences or lead an informal discussion on a topic of your choice. Everyone is welcome.
Connect the dots
Make connections at the Networking Uncommons, a dedicated area at the convention center where attendees can have a quick meeting, polish presentations, follow up on discussions, or just recharge. There is free Wi-Fi, a projector and screen, and various multimedia gadgets to help push content out in real time. Sign up for a time slot or just show up.
---
In the Exhibit Hall
With more than 450 exhibitors offering the latest in products and services for every library, pavilions dedicated to niche areas, and stages featuring the hottest authors, the exhibit hall is the heart of the learning and professional development at Midwinter.
Exhibit hall visitors can explore the breadth and depth of library products, services, books, and online services, as well as the tools and technologies available in today's libraries. See a full list of exhibitors at alamidwinter.org/exhibitors.
EXHIBIT HALL HOURS
Friday, January 24 5:30–7 p.m.
Saturday, January 25 9 a.m.–5 p.m.
Sunday, January 26 9 a.m.–5 p.m.
Monday, January 27 9 a.m.–2 p.m.
WHAT'S COOKING STAGE
In its Midwinter debut, the What's Cooking Stage will display the latest cookbooks and live demonstrations of top recipes, and offer book signings with the chefs. See the full lineup at alamidwinter.org/whats-cooking-stage.
Saturday, January 25, 1–2 p.m. Bakery owner Allison Robicelli and husband Matt demonstrate recipes from her cookbook A Love Story with Cupcakes. Sponsored by HarperCollins.
POPTOP STAGE
The popular PopTop Stage features readings, discussions, and presentations, with a book signing after each panel. For a full schedule and the most up-to-date information, visit alamidwinter.org/poptop-stage.
Saturday, January 25, 10–11a.m. Local cartoonist Amy Ignatow will present her children's book series The Popularity Papers as part of the Local Authors and Plots Day. Sponsored by Abrams Books.
Saturday, January 25, 2–3 p.m. Local Philadelphia news editors and reporters Wendy Ruderman and Barbara Laker will present their new book Busted (March 2014). Sponsored by HarperCollins.
Sunday, January 26, 11 a.m.–noon. Mother-and-son writing team Caroline and Charles Todd will present as part of Mystery Day. Sponsored by HarperCollins.
Monday, January 27, 11 a.m.–noon. Tom Angleberger will present his interactive book series Origami Yoda as part of Humor and Graphic Novel Day. Sponsored by Abrams Books.
OPENING AND CLOSING CELEBRATIONS
Friday, January 24, 5:30–7 p.m. The Grand Opening Reception will be inside the exhibit hall.
Monday, January 27, 2–3 p.m. Wrap Up/Rev Up starts in the exhibit hall where exhibitors will offer discounts and special giveaways at their booths.
---
News You Can Use
Midwinter attendees can get the latest information on policy, research, statistics, and technology (based on new research, surveys, reports, legislation/regulation, projects, beta trials, focus groups, and other data) at these sessions.
Process the implications. Join the Unconference on Friday; the facilitated conversations and discussion groups from Saturday to Monday; Library Camp on Monday afternoon to ask questions, explore options, make recommendations, and examine ideas; and reflect on the implications or follow up with a small-group discussion in the Networking Uncommons.
Saturday, January 25, 8:30–10 a.m. Hear from Spencer Ackerman, national security editor for Guardian US, during the ALA Washington Office Update, on the effects of the NSA revelations. A panel discusses how these revelations have shaken the theory of government transparency and privacy and possible implications for libraries, library users, and open government.
Saturday, January 25, 4:30–5:30 p.m. Andromeda Yelton, LITA director-at-large, moderates Gender Issues in Tech Librarianship. A panel examines different perspectives on what these evolving, and sometimes surprising, gender issues look like in today's world.
Sunday, January 26, 8:30–10 a.m. Chris Prom, assistant university archivist at the University of Illinois at Urbana-Champaign, presents Creation of an ALA Institutional Repository. The repository will be curated by the university's archives and will house digitally converted and digitally born ALA materials.
Sunday, January 26, 10:30–11:30 a.m. LITA's Top Technology Trends program focuses on changes and advances in technology. Monique Sendze, associate director of information technology, Douglas County (Colo.) Libraries, moderates the panel of library technology experts and thought leaders.
Sunday, January 26, 10:30–11:30 a.m. During the Pew Internet Research Update, Lee Rainie, director of the Pew Research Center's Internet and American Life Project, describes public attitudes about libraries, the role they serve in communities, and some challenges they face.
Sunday, January 26, 1–2:30 p.m. Digital Public Library of America Executive Director Dan Cohen presents an Update on DPLA, describing the growth of DPLA's collection and partnerships, new initiatives and features, and ways for libraries to get involved.
Sunday, January 26, 4:30–5:30 p.m. In Connecting Youth: Digital Learning Research Project, sponsored by YALSA and the MacArthur Foundation, Richard Arum, sociology professor at New York University, discusses how libraries can integrate new models of learning in order to connect with teenagers around digital media.
---
President's Program Q&A
Activist Andrew Slack, cofounder and executive director of the Harry Potter Alliance, sees fantasy stories not as an escape from our world but as an invitation to delve deeper into our experiences. He spoke with American Libraries about the power of fantasy in combating real-life issues. Join the conversation by attending Slack's session during the President's Program on Sunday, January 26, 3:30–5:30 p.m.
AMERICAN LIBRARIES: Why do you think story is the tool with which to combat the "real-life horcruxes" of inequality, illiteracy, and human rights violations?
ANDREW SLACK: Stories serve as a mirror for our understanding and exposure to other people, a chance to travel and go on a journey through consciousness.
A good story opens us up, makes us vulnerable. And in that moment of vulnerability, we can be preyed on or prayed for. We've seen stories put to a lot of bad use; Hitler used them, bin Laden used them, and companies that are destroying the earth use them in 30-second ads.
It's time for the good guys to use them. It's time to get beyond the technocratic details that make activism boring and respect how we as human beings communicate, how we as human beings have always communicated—through story.
What about fantasy inspired you to delve into fan activism? Why Harry Potter in particular? I left college wanting to ignite a social movement based on the notion that fantasy is not an escape from our world but an invitation to go deeper into it.
Harry Potter came by accident. In fact, I didn't want to read the books at all. But the way the kids I was working with lit up when they talked about it, I had to try it. By the end of the first chapter I was completely gone. I closed the book, turned to the person sitting next to me and said, "This book just changed my life."
Harry's school, Hogwarts, opened up a world of freedom and childlike wonder for me. But I grew frustrated. If Harry Potter were in our world, he'd do more than talk about Harry Potter. I thought we should fight injustice in our world, the way Harry did in his. After all, Harry literally starts an activist group called Dumbledore's Army.
And so I asked, "What if all Harry Potter fans were to become a Dumbledore's Army for our world and wake our media and governments to ending genocide in Darfur? What if we created an organization that uses parallels from Harry Potter to inspire hundreds of thousands of fans to act as heroes in our world?"
How can librarians get involved in your advocacy work? By participating in and promoting our national campaigns, providing local HPA chapters with space for meetings and events, and even starting their own chapters via our brand-new library chapters pilot program.
Can you tell us where the library chapters of HPA are being formed? At the moment, our library chapters pilot program is just getting off the ground. Our first two participants are library systems in Phoenix and Oklahoma City. We plan to expand our pilot program in coming months and eventually build a national network of library-based chapters.
In fiction, and in real life, it's easy to paint people as "good" or "bad," but the characters in Harry Potter are more complex. Following that example, how do you address issues without relying on stereotypes or oversimplification? That's a real challenge, and I'm not sure we always succeed. Harry Potter teaches what many great teachers from a diverse set of traditions have taught: Love is the most ancient and powerful form of magic in our world.
Like Harry, we can truly do what the Dark Lord had no comprehension of: We can love in spite of, and because of, loss. The power of expressing that love is at the heart of our world's deepest fantasy. And since fantasy is not an escape from reality but an invitation to go deeper into it, love is at the heart of all reality.
Read the full interview with Slack.
---
Business and Financial Meetings
FRIDAY, JANUARY 24
8:30 a.m.–noon, ALA Executive Board
11 a.m.–noon, ALA-APA Board of Directors
Noon–1:30 p.m., BARC/F&A Joint Meeting
SATURDAY, JANUARY 25
8–10:30 a.m., Council Orientation Session
11 a.m.–noon, F&A Meeting
Noon–1 p.m., BARC Meeting
3–4:30 p.m., ALA Council/Executive Board/Membership Information Session
4:30–5:30 p.m., Presidential Candidates Forum
SUNDAY, JANUARY 26
8:30–11 a.m., ALA Council I
11–11:30 a.m., ALA-APA Information Session and Council
1–2 p.m., Planning and Budget Assembly
2–2:30 p.m., BARC/Division Leaders
8:30–10 p.m., Council Forum I
MONDAY, JANUARY 27
10 a.m.–12:15 p.m., ALA Council II
12:30–1:30 p.m., Executive Board Candidates Forum
2–4:30 p.m., ALA Executive Board II
8:30–10 p.m., Council Forum II
TUESDAY, JANUARY 28
9:30 a.m.–12:30 p.m., ALA Council III
1:30–4:30 p.m., ALA Executive Board III
---
Caldecott & Newbery: A spotlight on past winners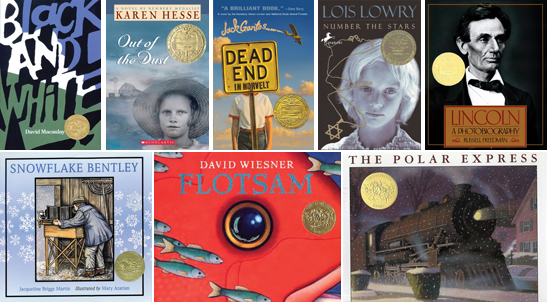 "Winning the Caldecott, a completely unexpected event, brought the obvious rewards of recognition and opportunities for interesting illustration projects. However, the most valuable result has been an appreciation of the collaboration of author, book designer, illustrator, and editor that make a good book."—Mary Azarian: Snowflake Bentley (1999).
"Over the years the pleasure I continue to take from the Caldecott committee's decision has actually grown. The fact that I have a medal with my name on it reassures and challenges me to push the boundaries, to test myself with each new project. Some honors just have longer and more meaningful lives than others."—David Macauley: Black and White (1991).
"As I continued working [after winning the Caldecott] I occasionally caught myself wondering, for the first time, how my now 'vast' audience would react to my new effort. These ruminations were inhibiting and antithetical to my creative process. So, while I feel both honored and grateful to be a Caldecott medalist, whenever I sit down to work I try my best to forget I am one."—Chris Van Allsburg: The Polar Express (1986).
"Whether I am knitting dolls, writing poetry, or hiking in the snowhushed woods, a thrill will sometimes rise in me unexpectedly at the memory of my Newbery experience. And though my career (and life in general) has brought me an astonishing array of gifts, my elation at being the recipient of a Newbery Medal remains undiminished."—Karen Hesse: Out of the Dust (1998).
"I'd rather my characters chime in on what the Newbery medal has meant to them. 'Something fishy about that coin,' recalled Rotten Ralph, 'I put it in a Vegas slot machine and all I won were a bunch of origami guppies.' And Miss Volker wrote in the Norvelt News, 'It's a shame Eleanor Roosevelt isn't still alive to see how Winning the Newbery will forever make January 23, 2012, the most glorious Day in Norvelt's Literary History!' "—Jack Gantos: Dead End in Norvelt (2012).
"The full impact of being awarded the Caldecott Medal hit me the first time I saw one of those large posters showing all the covers of the winning books. There was my book at the end of that group of amazing works! The realization that I was now forever a part of the history of children's books was a startling and profound feeling." —David Wiesner: Tuesday (1992), The Three Pigs (2001), and Flotsam (2007).
"I was startled to find that [winning the Newbery] seemed to imply that I was a source of wisdom, suddenly, when actually I felt no different, no wiser, than I had ever been. But overall, what remained, and still remains, is the fact that my work was given a level of respect that has been very heartwarming and for which I have been, and remain, grateful."—Lois Lowry: Number the Stars (1990), The Giver (1994).
"I have always considered my Newbery award the luckiest thing that ever happened to me, and professionally, the most liberating. It has given me the confidence to write about any subject that interests me and that I think will interest my readers, from Confucius to Martha Graham."—Russell Freedman: Lincoln: A Photobiography (1988).
For more information about the 2014 ALA Midwinter Meeting and Exhibits, visit alamidwinter.org.
UPDATE: The Think Fit Resistance Band Workout scheduled for Saturday, January 25, 7–8 a.m. has been canceled.