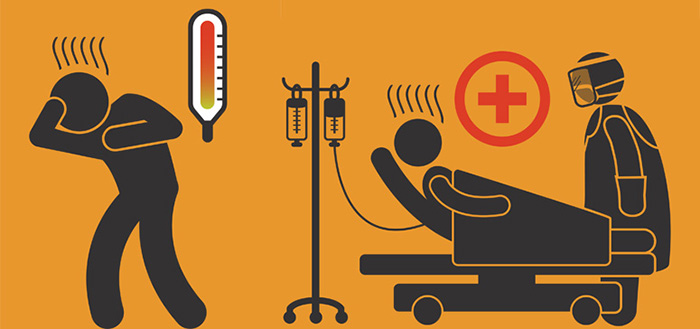 The outbreak of Ebola in western Africa poses a serious threat to health in the region. Governments of the affected countries, as well as organizations such as the World Health Organization and the Centers for Disease Control and Prevention, have been working to control the deadly virus.
Information is an important tool in fighting the outbreak. Alison Blaine, a master's student at the University of North Carolina School of Information and Library Science and a research assistant in the UNC Davis Library's Research Hub, is part of an interdisciplinary team that developed ebolainliberia.org, a website that provides data and news about the Ebola epidemic. Blaine provided American Libraries her personal perspective on the project and the importance of visualizing data, as well as the role libraries can play in doing so.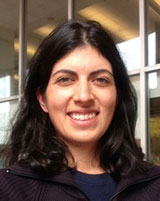 American Libraries: What was inspiration for this project?
Alison Blaine: The government in Liberia is dealing with this major crisis, and they're trying to get as much data as possible to try to determine how to contain it. They requested a website that would display data on Ebola in a visual way for other members of the government, and eventually for members of the public.
How did you get involved?
Liberia's Ministry of Information contacted Ken Harper, a communications professor at Syracuse University. He contacted Steven King, a professor here at UNC, who assembled a team of students who he had taught, and that's how I got involved. Once I learned that the government of Liberia had requested the website, it made me aware of just how important the project was.
What is the project's goal?
In August, when the project was initially proposed, we didn't know how fast Ebola was spreading. At that point, we thought we could provide the data in a visual way that governments could use to make decisions that could potentially contain the epidemic.
We didn't know that Ebola was spreading at an exponential rate. Now we know that the epidemic is so widespread and there are so many variables with it that the website is just one piece of a much more complicated effort to fight the disease. Working with the data was a very humbling experience, because you see it unfolding and you realize how fast people are getting and dying of the disease; that puts into perspective just how challenging it is.
How was the website developed?
In addition to Professors King and Harper, there is a design team of about 10 student and recent graduate volunteers at UNC. We all kind of worked independently in the time that we had and submitted our changes online. The project had a really fast turnaround—we had to have a finished product in two weeks. Everyone on the team was assigned different tasks to work on and send back as quickly as possible.
What did you contribute to the project?
I helped write code to chart how many people have contracted Ebola. That data is provided by Liberia's Ministry of Health and Social Welfare weekly in PDF format. One thing the website does is show the number of cases and deaths by county. That's very difficult for health care providers to track, especially because there are people who are suspected of having Ebola who might vanish, but that is what the government is trying to do.
Another project I had was to integrate a news feed and photo streaming into the site. I wrote code that brought in news from the New York Times and the Guardian and also photos from Flickr.
Why is visualizing the data so important?
I've worked with the data in a few different ways. I've looked at it in a table, written in a file, and looked at it on a chart. The visual display of the data helps me to see very quickly just how serious this epidemic is. This way of displaying data is important for communicating to people what's significant about it. If you look at a table you might see a pattern or two, but in a chart you could see something much more shocking that you'd otherwise miss.
Is this type of data visualization something libraries should be looking to do?
I think there's movement in libraries toward supporting research, specifically in data visualization. At UNC, we've definitely seen an increase in demand for digital research and data services, and I think it's a worthy thing to do.
How can librarians get started in data visualization?
The way I got involved was through a connection I had with someone. Tapping the connections you already have is a good way to start. There are other university libraries doing this in different ways, so looking at what libraries are doing is also valuable.
How does this project connect to the UNC Library Research Hub?
The Research Hub, which launched this fall, is a set of spaces and services at three libraries on campus that support investigation, analysis, and visualization in many formats. When I signed on to this project, my supervisor thought it was important for the Research Hub to support it.
The Research Hub offers services like GIS support, data visualization, and 3D visualization. Some of these are things we've always been doing in the library and others are new. We're bringing them all together in a connected way across libraries to increase collaboration. We're also focused on building expertise in data visualization tools and trying to stay on the cutting edge, based on what researchers need.
We're providing these new technology-rich spaces that invite group work to get people to come in and try new things. By creating spaces for this we're hoping it will generate more opportunities. I think there's a significant need to have interdisciplinary showcase places like this where people from all over the university and the public can see what is possible.