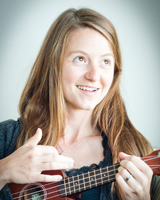 When I travel, the first thing I typically seek out in any new city is its public library. It gives me immense pleasure to see a thriving library, full of patrons taking advantage of all the materials and services each unique place has to offer. But I know I am not alone. Any bibliophile, library lover, or seeker of a space to sit will likely fess up to similar behavior.
In 2012 I moved from the United States to Wellington, New Zealand. On the first day in my new country, my husband steered us through the busy Civic Square to Wellington Public Library so we could look into the requirements for obtaining our own borrowing cards.
Curious about the loan times and fine costs, I grabbed a brochure to peruse. All looked fairly similar to the public library where I last worked, but I balked when I reached an unfamiliar section: Charges for borrowing certain items amounted to $4 NZ ($3.31 US) per video, $1 NZ ($0.83 US) per CD rental, and $5 NZ ($4.13 US) for a bestseller! Even audiobooks and magazines come at a cost. I was shocked. I was accustomed to a library that circulated materials at no cost, and money was exchanged only for overdue, lost, or damaged items.
America may be called the land of the free, but pretty much everything has a price. Libraries are facing vicious budget cuts, trying to make do with less while working to keep the level of service and quality of materials they provide higher than ever. They are negotiating the uncharted territory of e-media and the widespread need for internet service, new technology, and the staff and education to go along with them. All these challenges point to the obvious: Libraries need money to exist.
As D. J. Hoek so aptly illustrated in his March/April 2013 American Libraries column, "There Are No Free Libraries," just because taking something out of a library is free, it "doesn't mean libraries are free. It means that the cost of libraries is worth every cent."
Hamilton, a city north of Wellington, raised fees in July 2012 for overdue materials, placing holds, and membership for non-Hamilton residents. Though the measure was designed to increase library revenue, the result has been the opposite. Library numbers dropped dramatically, with 90,000 fewer issues in the first six months of the increase, and foot traffic decreased by 8%. Books are piling up on the shelves for lack of circulation.
The measure was estimated to earn the city an extra $205,000 in revenue, but it actually dropped by $45,000. Numbers indicate the fiscal failure of the decision, but they also point to a more insidious side effect: the negative emotional and social impact that increasing library fees has on a community and its relationship with its library. Hamilton City Council faced resistance when the fees were initially proposed in 2011, and no doubt there is a bitter taste in the mouths of Hamilton's library users, past and present.
There are other effects I noticed in the world of library fees. Waitlists were much shorter and media materials were generally in better condition. But that means things were likely circulating less, and fewer people were getting use of the materials. Fewer people were also using the library's computers. Along with fees for physical library materials, Wellington City Libraries charge for internet use. Those lucky enough to afford personal internet plans and electronic devices don't necessarily feel the deprivation caused by fee-based web use at the library. But those who can't afford it, are traveling, or are temporarily homeless or jobless acutely feel the need.
Libraries worldwide require funding solutions, but increasing fees is not viable. Libraries need users as much as users need libraries. Let's not give people reason to turn away.
JENNIFER DEWEY is adult programming librarian at Denver Public Library. Email: jennifer.ac.dewey@gmail.com.