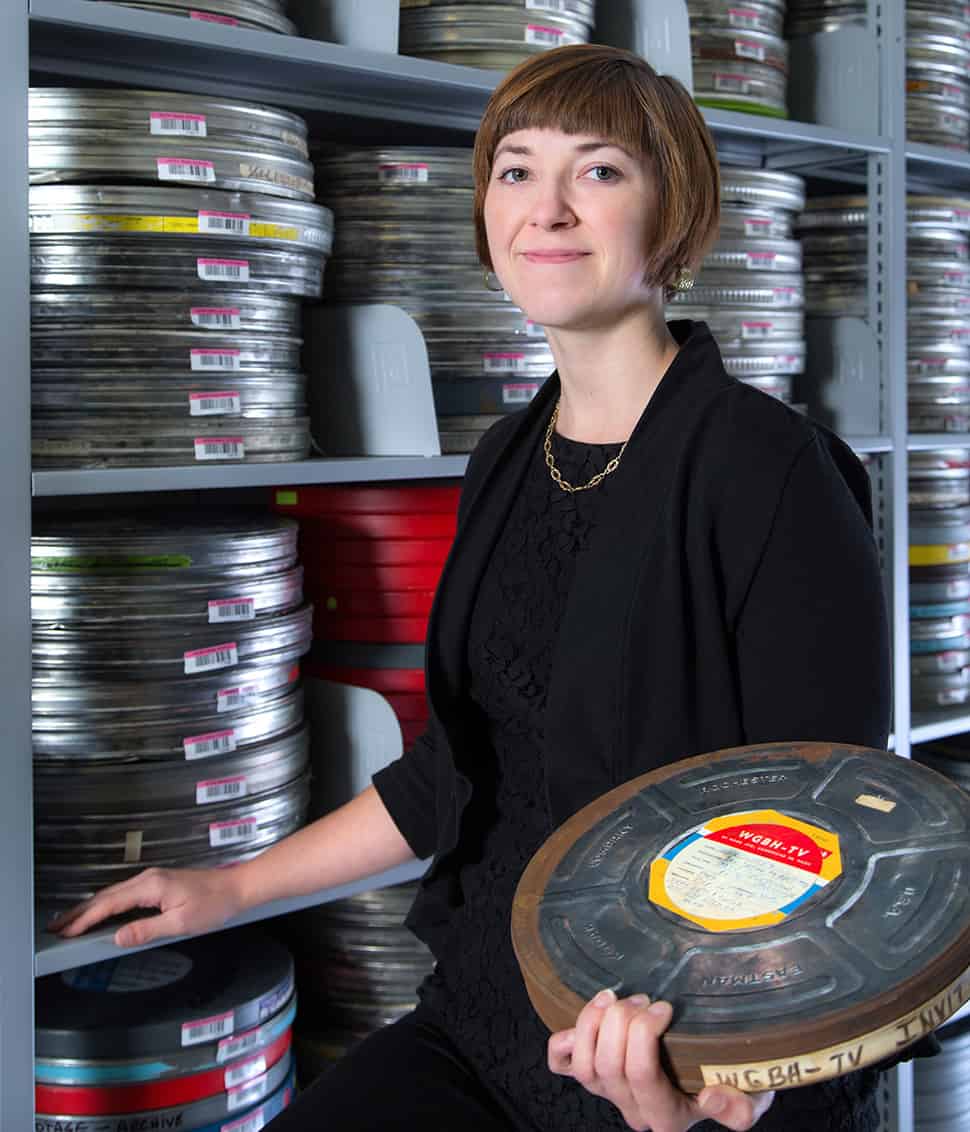 Public television and radio stations have been producing historic content for decades, documenting much of the 20th-century American cultural heritage. Many stations have never had an archive or archivist and may not know how to preserve their historic material.
That's where Casey Davis, project manager for the American Archive of Public Broadcasting at WGBH Educational Foundation in Boston, comes in. Davis (standing in the WGBH vault) works with a team at the WGBH Media Library and Archives and the Library of Congress to coordinate a national effort to identify, preserve, and make accessible as much of the public media historical record as possible. She oversees the digitization of 40,000 hours of material contributed by 100 stations, which will be preserved for future audiences at the Library of Congress.
"We are responsible for continuing outreach to stations to help them learn best practices for preserving their collections, both analog and digital, and to communicate the value of preserving it across the public media system," Davis says. For more information visit americanarchive.org.