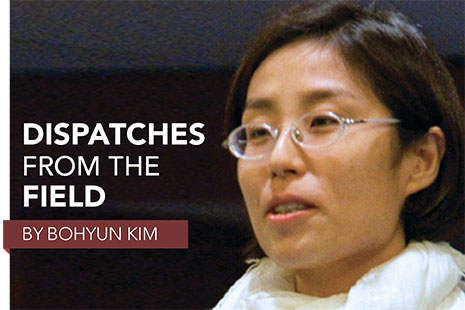 Game aesthetics represents the fun part of game play—the sensations of excitement and joy, the emotions of wonder and curiosity, generated by discovering a new world that the game unveils. It encompasses an immersive narrative, the challenge that tests our abilities and boosts our confidence, and the opportunity to release our stress and clear our minds.
If we can experience game aesthetics in real life, as well as in front of a video console or a computer screen, why wouldn't we? If everyday drudgery, dull learning experience, and stressful tasks can be ameliorated with the application of game dynamics and mechanics, wouldn't that be a great thing? In discussing Chore Wars and other games that gamify reality, game researcher Jane McGonigal writes that alternate realities games (ARGs)—gamified applications in this case—are games that you play to get more out of your real life as opposed to games that you play to escape it. She believes that gamification enables people to participate in their real lives as fully as they do in their game lives.
Gamification is a powerful tool because it captures people's attention, engages them in a target activity, and influences their behavior. In my Library Technology Report "Understanding Gamification," I offer a few examples, which you can look up at The Fun Theory website.
The Bottle Bank Arcade Machine, which gamifies recycling, was used by nearly 100 Swedes over one night in 2009. During the same period, the nearby conventional bottle bank in Stockholm was used only twice.
During the three-day trial period, 24,857 cars passed The Speed Camera Lottery Machine, which gamifies observing the speed limit. The average driving speed (again tested in Sweden) went down from 32 kilometers per hour to 25, resulting in a 22% reduction of the driving speed.
The Piano Staircase, which plays itself when people step on each step, installed in Odenplan plaza in Stockholm, Sweden, made 66% more people choose the stairs over the escalator.
The winner of the Biggest Energy Saver Contest by San Diego Gas and Electric achieved a 46.5% energy savings (equal to 1,356 kilowatt hours for her family of three). Others who used the same energy-saving gaming app achieved 20% savings on average, compared with 9% by those who only used the in-home energy monitoring device without the app.
Approximately 18 million people worldwide play Nike+, a mobile app that gamifies running, according to a 2013 Nike press release.
These figures and the impact of various gamification projects illustrate the real power of gamification in motivating people and enabling them to change their behavior to achieve a new goal. Gamification can function as a win-win strategy that results in fun, self-improvement, and a social good, even as it seeks a goal that is closely aligned with the players' own desires and values.
If gamification can help people to save electricity and exercise more, could it also help them learn better?
Gamification in libraries can play both an educational and a semi-business role. Library activities include not only instruction and support of independent learners but also marketing library services, promoting library programs to boost attendance, and raising awareness of library resources. Libraries often advocate for funding by visitor data, usage statistics, and event participation. They are also in constant need of sustaining continuous public funding. Not surprisingly, some libraries are looking to gamification to level up.