They're the new faces greeting you at the reference desk, shelving books in the stacks, and experimenting with fresh ideas behind the scenes. These are the library world's rising stars, the generation that will move, shape, and influence the present and future of the Association and the library profession. These are the American Library Association's Emerging Leaders of 2015.
Initiated in 1997 as a one-year program under former ALA President Mary R. Somerville and revived in 2006 under former ALA President Leslie Burger, Emerging Leaders recognizes the best and brightest new leaders in our industry. It's open to librarians under 35 years of age or those new to the library profession of any age with fewer than five years of experience working at a professional or paraprofessional level. The program allows participants to get on the fast track to ALA and professional leadership, participate in project-planning groups, network, gain an inside look into ALA structure, and serve the profession in a leadership capacity early in their careers.
At the 2015 Midwinter Meeting & Exhibits in Chicago, the 50 new Emerging Leaders were divided into 11 groups to complete a project for an ALA unit. The results will be unveiled at the 2015 ALA Annual Conference in San Francisco. American Libraries joined them in Chicago as they met their groups for the first time. We asked them what they think the future holds for MLIS programs.
Team A
HOST: American Association of School Librarians
PROJECT TITLE: Toolkit for Promoting School Library Programs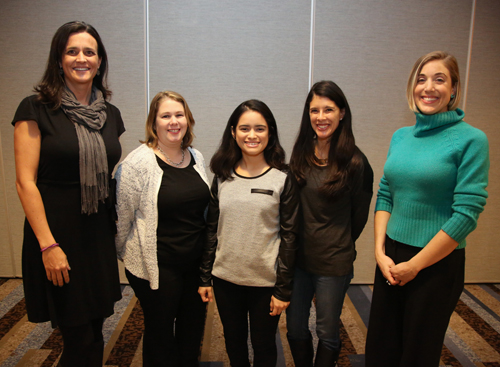 "I can see future MLIS programs experiencing an influx of candidates as this field blends communication, research, and technology. Future library science students will drive the digital evolution, keeping libraries on the front line." —Christina Cucci
Team B
HOST: Asian Pacific American Librarians Association
PROJECT TITLE: Website Redesign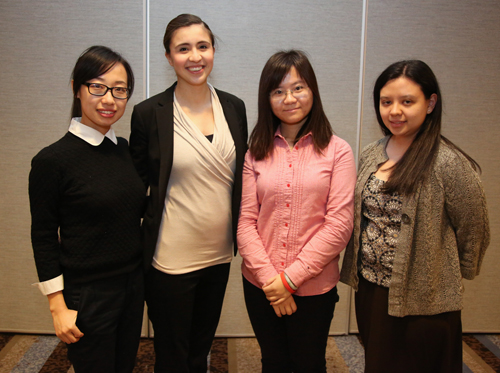 "MLIS programs will become more leadership (not just management) focused and technology oriented." —Jennifer Nabzdyk
Team C
HOST: Association for Library Collections and Technical Services
PROJECT TITLE: Developing a Mentoring Framework
"MLIS programs are going to become much more about dealing with people, customer service, and finding unique ways to make the library space serve individuals as well as communities." —Ivy Weir
Team D
HOST: Association for Library Service to Children
PROJECT TITLE: Modeling Value for Youth Library Services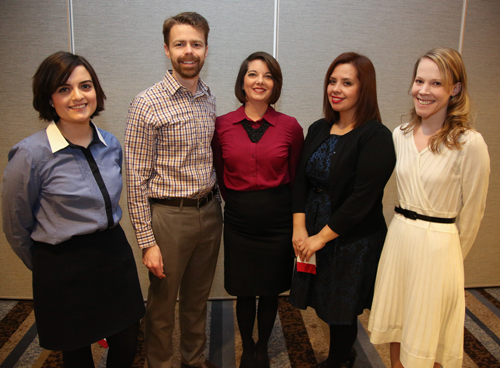 "Things are changing. I earned my MLS online, and I see more programs going that direction. But I wonder if an MLS or MLIS will even be necessary in the future if the field continues to change at this rapid pace. I love change, so I'm open to one day offering people with a master's in technology or related degrees 'librarian' positions. That's a controversial opinion, but I think there's much to learn from others." —Stephanie Long
Team E
HOST: Government Documents Round Table
PROJECT TITLE: GICC Clearinghouse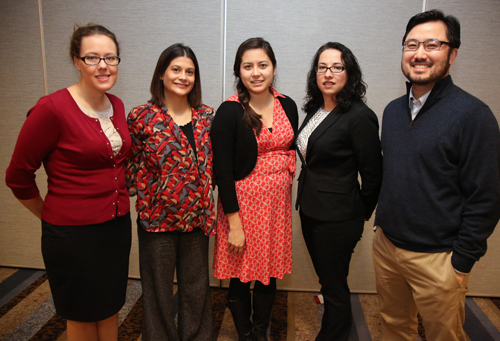 "I believe online computer-based learning is the future of many education programs, including the MLIS." —Amanda Ingalls
Team F
HOST: Office for Human Resource Development and Recruitment
PROJECT TITLE: Library Support Staff Web Project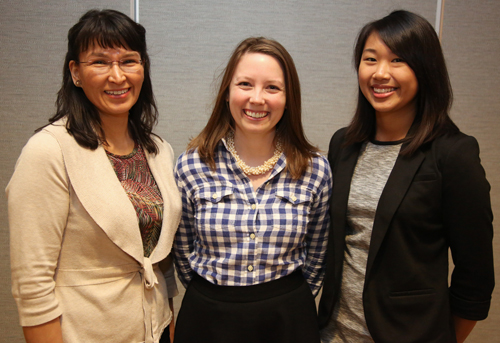 "Technology is going to grow exponentially, and MLIS programs will adapt so libraries can continue to serve our communities. It should be an exciting ride!" —Tiffany Chow
Team G
HOST: Learning Round Table
PROJECT TITLE: Learn 101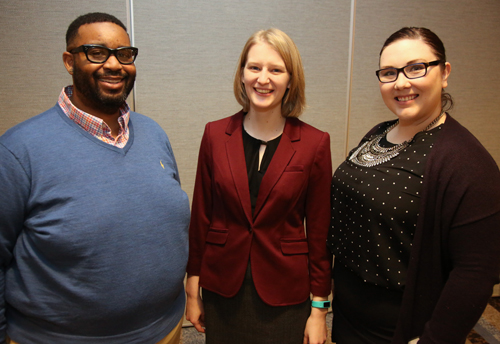 "I'd like to see more focus on hands-on training as well as coursework and experience that ultimately creates effective information educators who can better teach and communicate with patrons." —Alexandra Hauser
Team H
HOST: New Members Round Table
PROJECT TITLE: Endnotes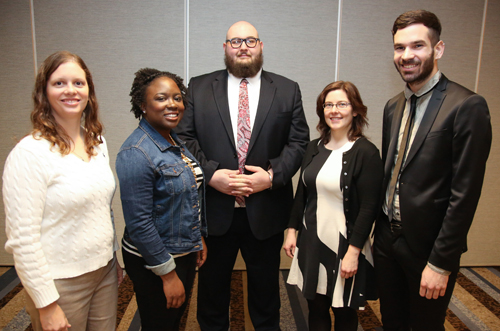 "MLIS degree programs should be looking into more practical and hands-on learning opportunities for their students, and letting them explore the various types of librarianship in which they might work." —Beau Bradley
Team I
HOST: New Members Round Table
PROJECT TITLE: Footnotes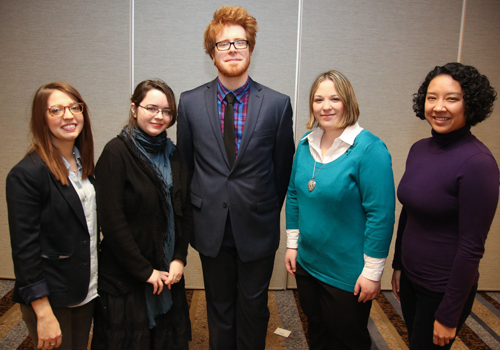 "MLIS programs should focus on the development of strong teaching skills. It doesn't really matter what kind of library you work in; every time we interact with our patrons we are teaching our users how to be better information producers and consumers." —Rachel Gammons
Team J
HOST: Public Library Association
PROJECT TITLE: Membership Engagement Review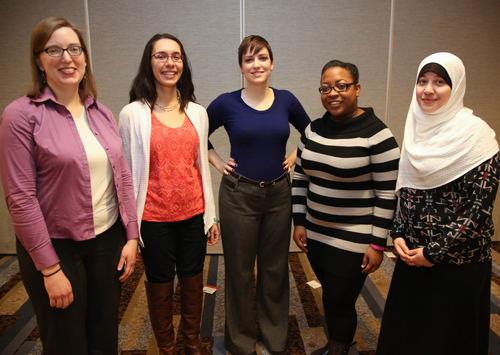 "I see MLIS programs shifting more toward practical applications, like internships, and continuing to focus on skills graduates really need, especially technology skills. I wouldn't be surprised to see more online-only MLIS programs cropping up." —Amy Wisehart
Team K
HOST: Reference and User Services Association
PROJECT TITLE: Library As Publisher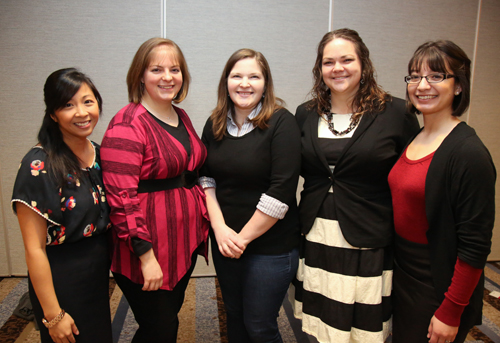 "I see MLIS programs offering greater cross-disciplinary programming that reflects the leading role of library and information sciences within multiple disciplines and professions." —Angela Kent