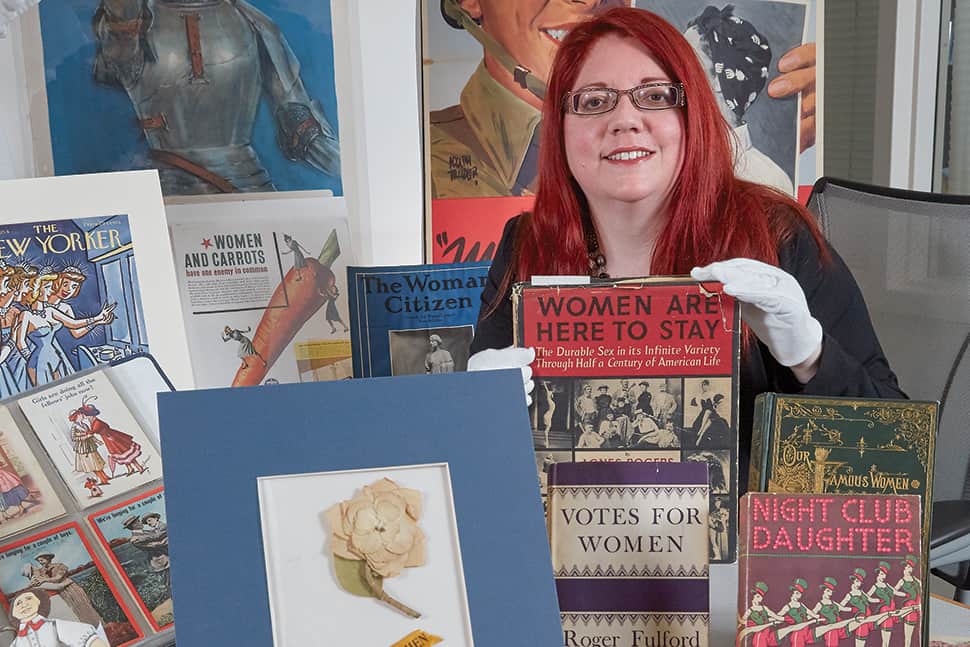 As Penn State Harrisburg's archivist and humanities reference librarian, as well as coordinator of archives and special collections, Heidi Abbey Moyer curates one of the largest privately compiled collections of women's history in the country.
The Alice Marshall Women's History Collection is named for Alice Kahler Marshall (1923–1997), a local journalist, researcher, and avid collector, who was fascinated by the "contradictions between the realities of women's lives and the stereotypes of women's behavior." The collection, compiled over 50 years, encompasses material on all areas of women's lives from the 15th century to the early 1980s. It contains thousands of items, including pamphlets, sheet music, diaries, posters, postcards, and photographs.
Moyer has been working to make the collection more accessible to students and faculty at the college, as well as to researchers everywhere, using web and social media tools such as Flickr and Facebook.
"Not many people can say that they truly love their job, but I can," Moyer says. "Over the past eight years, rarely a day goes by that I don't discover something new and exciting in the collection, such as our rare series of vinegar valentines, a handwritten letter by Susan B. Anthony, or the wealth of other paper ephemera that Alice collected about the history of women's suffrage in America."