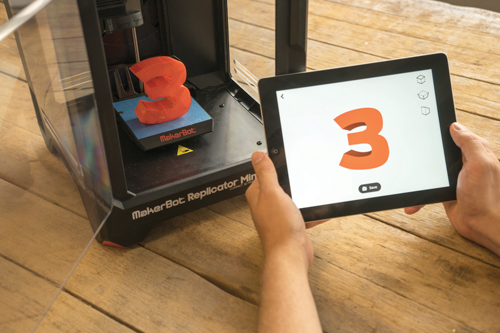 Search Axis with Boopsie
Boopsie, a mobile platform-as-a-service provider for more than 4,000 libraries worldwide, has joined forces with digital content, print book, and entertainment product distributor Baker & Taylor to simplify searching for and finding a library's e-content.
The Boopsie mobile app is now integrated with Baker & Taylor's Axis 360 digital media library. Patrons can use Boopsie's mobile platform to access all of their library's resources, including Baker & Taylor content via Axis 360. The Boopsie app launches an in-app browser that allows patrons to access the Axis 360 content. The app provides access to the Axis 360 menu, shows e-content items that are available for loan, and allows patrons to immediately proceed to checkout upon completion of their search.
Boopsie's mobile app is fully hosted and maintained by Boopsie's US-based customer service organization and is designed for Android, iOS, Windows Phone 8, Windows Mobile, Windows 8, and Kindle Fire platforms. It is compatible with Axis 360's iOS and Android apps, as well as their mobile responsive website. The app is available for download at major app stores. Patrons of libraries supporting the Axis 360 system can simply search for their library in a major app store and download the library-branded app.
For more information, visit boopsie.com and baker-taylor.com.
3D print from your iPad
Designed for beginners with no 3D design experience, MakerBot's free PrintShop app makes 3D printing easy by allowing users to create projects on iPads (iOS 7.0 or later) that can be printed on MakerBot 3D printers. The app's new Shape Maker function, which was released as app update in April, further eases the 3D design experience, enabling users to transform their own 2D sketches, photos, and screen grabs into 3D printable files.
Users can take photos using Shape Maker's camera interface or upload images with a distinct contrast and simple lines from their iPad photo album directly into the app. Using slider tools, areas of the image to be printed can be marked and adjusted until a completed 3D image has been created. Finished projects can be sent via Wi-Fi directly to a MakerBot Replicator Desktop 3D printer, a MakerBot Replicator Mini Compact 3D printer, or a MakerBot Replicator Z18 3D printer.
To change the size of a finished product, the file should be accessed via the MakerBot desktop interface to adjust sizing and scaling to fit the 3D printer in use. Saved files can be accessed in the MakerBot Cloud Library or in a personal account on Thingiverse.com, an online community created by MakerBot to view and share 3D printing designs.
The MakerBot PrintShop app is available for download at the Apple iTunes app store. For more information, visit bit.ly/1F4xEfd.
Beanstack for Kids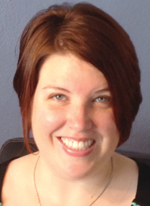 Product: Beanstack
Details: Produced by Zoobean, Beanstack is a free reader's advisory app dedicated to children's books
User: Amanda Foulk, K–12 specialist, Sacramento (Calif.) Public Library
How do you use Beanstack's services? We promote Beanstack as a tool to help parents make the most of our collection, to build a love of reading at an early age, and to improve early literacy in our community. We launched Beanstack as part of our virtual branch in January. Youth services staffers have been recommending the service during outreach and at programming for newborns to 8-year-olds. Feedback has been positive from both staffers and parents who have signed up. With its learning tips and themed guides, it was easily integrated into our summer reading challenge this year.
How does it serve Sacramento Public Library's needs? Beanstack allows us to help busy parents find books that are a perfect fit for their kids. Its recommendations reach parents in a way that is convenient and accessible for them, while also highlighting some of the hidden gems in our collection. We're always looking for new ways to use this resource to support families in our area, both regular visitors and first-time library cardholders.
What are the main benefits? Beanstack supports our commitment to promoting effective early literacy practices. It's distinguished from other book selection or recommended tools by being librarian-curated and specific to our collection. You will never receive a recommendation for a book that isn't available on our shelves. It allows parents and caregivers to navigate our collection more effectively, while connecting them with a selection of books intentionally recommended for their child's interests and needs.
What would you like to see improved or added to their service? As one of the first library systems to offer Beanstack, we have found that the company has been extremely responsive to our needs. It is still a young service, and some aspects of the model are still being refined. We look forward to continued improvements in the administrative dashboard, as well as expanding the age range to include children up to 12 years of age.