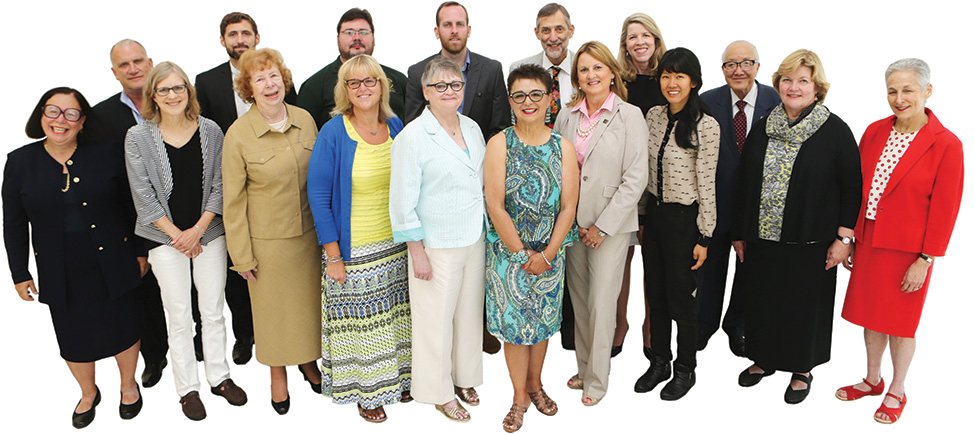 The American Library Association (ALA) recognizes the achievements of more than 200 individuals and institutions each year with a variety of awards. This year's award winners, chosen by juries of their colleagues and peers, are distinguished for their leadership and vision, as well as their continued commitment to diversity, equality, and intellectual freedom. This selection represents only a portion of those honored in 2015; see more award winners at ala.org/awardsgrants.
---
Sidney E. Berger
ABC-CLIO AWARD FOR THE BEST BOOK IN LIBRARY LITERATURE award of $2,500 recognizes those who improve management principles and the practice, understanding, and application of new techniques, or who further the education of librarians or other information specialists.
Donor: ABC-CLIO
Rare Books and Special Collections, published by ALA Neal-Schuman, provides a broad yet comprehensive examination of the foundations and practices that are integral to rare books and special collections librarianship. This book was selected for its in-depth overview style that effectively captures and discusses the key elements of rare books and special collections principles and management in one volume. Berger was the Ann C. Pingree director of the Phillips Library at the Peabody Essex Museum in Salem, Massachusetts, until October 2014. He continues to work with the museum as director emeritus. Berger also teaches at Simmons College School of Library and Information Science and the College of Arts and Sciences, and he is an adjunct professor at the Graduate School of Library and Information Science, University of Illinois at Urbana-Champaign.
---
Beverly P. Lynch
BETA PHI MU AWARD of $1,000 is for distinguished service to education for librarianship.
Donor: Beta Phi Mu International Library Science Honorary Society
Lynch, a senior faculty member in UCLA's Department of Information Studies, has consistently excelled as a professor and leader. She has published a number of books and articles on library education, systems of higher education, and knowledge management. After serving on the board of the Rare Book School at the University of Virginia, Lynch helped create the California Rare Book School in 2005 and worked with an advisory committee composed of leaders in research libraries, rare books and manuscripts, and the antiquarian community. For the past 25 years, she has served as director of UCLA's Senior Fellows Program. In 1985, Lynch began her term as ALA's 100th vice president/president-elect. She has served on the board of the Center for Research Libraries and was also executive director of the Association of College and Research Libraries (ACRL).
---
Camila A. Alire
EQUALITY AWARD of $1,000 honors an outstanding contribution that promotes equality in the library profession.
Donor: Rowman & Littlefield Publishing Group
Alire has encouraged and inspired librarians and library staff to join in the struggle for equality throughout her career. Her leadership roles in ALA, ACRL, Reforma, and myriad other library organizations have been models for promoting gender and racial equality. Her ALA presidency (2009–2010) focused on inclusion for all segments of the profession, enhancing the Spectrum initiative, and advocacy for all library staff. Her books, articles, courses, and presentations have promoted diversity throughout the world. Alire is dean emerita at the University of New Mexico in Albuquerque and Colorado State University in Fort Collins. She is adjunct professor of practice in the PhD program in managerial leadership at Simmons College in Boston and has been an adjunct professor for San José (Calif.) State University Library and Information Science's executive MLIS managerial leadership program. She served as dean of libraries at the University of Colorado at Denver and worked as a community college library director, special library director, school librarian (K–12), and assistant to the dean/instructor at the University of Denver's LIS program.
---
Oklahoma State University Library, Stillwater
ALA EXCELLENCE IN LIBRARY PROGRAMMING AWARD of $5,000 recognizes a library that demonstrates excellence in library programming by creating a cultural/thematic program type or program series that engages the community in planning, sponsorship, and/or active participation, addresses an identified community need, and has a measurable impact.
Donor: ALA Cultural Communities Fund
The Oklahoma State University (OSU) Library and its campus and community partners created "Science Café at OSU: Potential Impacts of Oil and Gas Exploration," a series that highlights interesting, relevant, and current science-related research. Altogether, six programs with a total attendance of 521 were held on the topic of oil and gas exploration, including hydraulic fracturing (fracking). In Oklahoma the oil and gas industry is important to the state's economy, and fracking is prevalent. However, this drilling process is controversial. Some oppose it for safety and environmental reasons, as some research has shown a correlation between fracking and earthquakes. Programs held at the OSU Library and Stillwater Public Library included "Hydraulic Fracturing: Implications for Land, Water, and Communities," "Drilling Basics," "Communities and Housing," "Costs and Benefits," and a forum. Presentations were delivered by OSU scientists and speakers from various cities in Oklahoma.
---
James G. Neal
JOSEPH W. LIPPINCOTT AWARD of $1,500 is presented annually to a librarian for distinguished service to the profession of librarianship, such service to include outstanding participation in the activities of the professional library association, notable published professional writing, or other significant activity on behalf of the profession and its aims.
Donor: Joseph W. Lippincott III
Neal, recently retired vice president for information services and university librarian at Columbia University, is a key leader in the library community as an advocate for intellectual freedom and the role of libraries in First Amendment and freedom of information issues. Previously, he served as the dean of university libraries at Indiana University and Johns Hopkins University and held administrative positions in the libraries at Penn State University, University of Notre Dame, and the City University of New York. He has represented the American library community in testimony on copyright matters before Congress, was an advisor to the US delegation at the World Intellectual Property Organization diplomatic conference on copyright, has worked on copyright policy and advisory groups for universities and for professional and higher education associations, and during 2005–2008 was a member of the US Copyright Office Section 108 Study Group.
THE FREEDOM TO READ FOUNDATION ROLL OF HONOR AWARD recognizes individuals who have contributed substantially to the foundation through adherence to its principles and/or substantial monetary support.
Sponsor: Freedom to Read Foundation
Neal shares this award with Jonathan Bloom, counsel to Weil, Gotshal, and Manges LLP in its New York office and a former trustee of the Freedom to Read Foundation. Bloom specializes in media, First Amendment, and intellectual property law. He has written amicus briefs advocating First Amendment rights on behalf of the Association of American Publishers and other media and free-speech organizations, including the Freedom to Read Foundation, in appeals involving Son of Sam laws, prior restraint, the application of consumer protection law to dietary advice publications, and defamation claims against works of satire and fiction. Since 1998 he has served as executive editor of Bright Ideas, the newsletter of the Intellectual Property Law Section of the New York State Bar Association, and as a member of the section's executive committee.
---
James V. Brown Library, Williamsport, Pennsylvania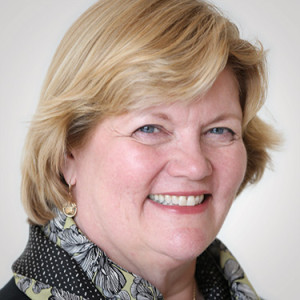 GALE CENGAGE LEARNING FINANCIAL DEVELOPMENT AWARD of $2,500 is presented to a library organization that exhibits meritorious achievement in creating new means of funding for a public or academic library.
Donor: Gale Cengage, Inc.
The James V. Brown Library in Williamsport, Pennsylvania, developed an annual fundraising campaign that allowed patrons to "Own a Day" at the library to honor or memorialize someone, or to celebrate a birthday or anniversary. The honoree's name is placed on the library's website, the calendar of events, and on all the receipts for that day. In 2013, the library hoped to sell 120 days to raise $12,000. They were able to meet this goal and increase the amount of participation each year. As of 2015, they are on track to keep up or expand the program, with 120 dates already spoken for. Each year has seen a growth in the number of sponsored days, with more than $69,000 raised since the program's inception in 2010. The program works as a supplemental revenue stream to maintain services while it strengthens ties to the community: Patrons make a point of coming in on their special day to take pictures of the digital displays, reinforcing a sense of ownership and pride in the library.
---
Ohio Library Support Staff Institute, Cincinnati
H. W. WILSON LIBRARY STAFF DEVELOPMENT GRANT awards $3,500 to a library that demonstrates merit in a staff development program that furthers the goals and objectives of the library organization.
Donor: H. W. Wilson Company
The Ohio Library Support Staff Institute (OLSSI) created a cooperative venture to provide professional development opportunities for support staff from academic, public, school, and special libraries throughout Ohio. The program's focus is to develop and train library support staff to become good supervisors and to serve their patrons better. With this grant, the OLSSI plans to provide attendees interested in library supervision with some basic skills needed to motivate employees, evaluate performance, navigate the implementation of library policies, and determine their own best management style. All attendees can attend the supervisory track, but especially the five library support staff who apply for a $275 scholarship with the supervisory track in mind. Attendees will evaluate the sessions, and there will be follow-up with participants to see how many have taken on supervisory responsibilities in the year following the institute and/or how many applied for a supervisory position.
---
Sally Goode, Landis Intermediate School Library, Vineland, New Jersey
ALA/INFORMATION TODAY, INC. LIBRARY OF THE FUTURE AWARD of $1,500 honors a library, library consortium, group of librarians, or support organization for innovative planning for, applications of, or development of patron training programs about information technology in a library setting.
Donor: Information Today, Inc.
When Landis Intermediate School used its state grant to ­purchase technology for classrooms, Goode, Landis media specialist, saw an opportunity to create a model for schools to embrace everyday technology and weave it throughout curricula. The model asked teachers to consider pedagogy before technology. Teachers first considered learning outcomes, curricular goals, and student engagement across subject areas. Goode introduced a variety of technologies and how they might be used to engage students, allow them to demonstrate learning in subjects in which she did not possess expertise, and connect skills to life and careers. As teachers began to incorporate technologies into their lessons, Goode worked individually with both teachers and students to help them use the technology. Her efforts have not only made her an asset to her school and district but also the model for all the innovative things that media specialists and librarians can do with their unique skill sets.
---
Nancy C. Kranich
KEN HAYCOCK AWARD FOR PROMOTING LIBRARIANSHIP of $1,000 honors an individual for contributing significantly to the public recognition and appreciation of librarianship through professional performance, teaching, and/or writing.
Donor: Ken Haycock
Kranich, special projects librarian and lecturer at Rutgers University, has worked tirelessly for the advancement of the library profession for more than 40 years. Kranich not only engages her students and ALA members in the fight for a fair and equitable information society but also articulates these values in testimony before Congress on our behalf. She has actively participated in the ALA and served as 2000–2001 president. Kranich holds a master's degree in library science from the University of Wisconsin–Madison and a master's in public administration from New York University. Since 1973, she has worked in academic and public libraries and as a library educator.
---
Scott G. Bonner
LEMONY SNICKET PRIZE FOR NOBLE LIBRARIANS FACED WITH ADVERSITY annually recognizes a librarian who has faced adversity with integrity and dignity intact. The honoree received $10,000 and an odd object from author Daniel Handler's private collection.
Donor: Daniel Handler (Lemony Snicket)
On August 9, 2014, the shooting of unarmed teenager Michael Brown by police officer Darren Wilson in Ferguson, Missouri, set off a string of protests and civil unrest. The Ferguson Public Library remained open and engaged, thanks to director Bonner and the vital and tireless work of every member of his staff. With the help of volunteers, Teach for America, church groups, and local educators recruited by Bonner, the library offered educational programming and served up to 200 children per day. He organized community groups to offer a broad range of programs and services to help individuals and businesses recover, as well as hosted many nonprofit organizations working to help Ferguson. With donations from nearly 13,000 people nationwide, Bonner developed a library collection focused on civic engagement, diversity, the history of civil rights, and trauma recovery.
---
Hwa-Wei Lee, Ph.D
MELVIL DEWEY MEDAL and $2,000 are awarded for creative professional achievement in library management, training, cataloging and classification, or the tools and techniques of librarianship.
Donor: OCLC
Among Lee's achievements are his leadership as dean of libraries at Ohio University; his tenure as chief of the Library of Congress's Asian Division; and his leadership in advancing international librarianship as a librarian, Fulbright scholar, consultant to numerous foundations, administrator, author of dozens of publications, and cofounder and moving spirit behind the China–US Library Conference. Lee played a vital role in creating the Chinese American Librarians Association and helped train a new generation of library leaders from Asia by establishing the International Librarians Internship and Visiting Scholars Program. He is also recognized for his innovative approaches to building collections, such as the Center for International Collections and Overseas Chinese Documentation and Research Center, which he established at Ohio University, and the Asian American Pacific Islander collection, which he initiated at the Library of Congress.
---
Nathan Scott
PAUL HOWARD AWARD FOR COURAGE of $1,000 honors a librarian, library board, library group, or individual biannually for exhibiting unusual courage benefiting library programs or services.
Donor: Paul Howard Memorial Fund
Scott is a library assistant for security at Florida State University's Strozier Library in Tallahassee. He is recognized for his actions on the night of November 20, 2014, during an active shooter situation. Despite being shot in the leg and at great risk to himself, he ran from the front desk in the lobby, past the security barriers, and inside the library proper to warn others. With the door locked and patrons and staff taking cover, his actions inarguably helped save lives. His goal as a library assistant for security was to protect library patrons, and his quick actions did just that.
---
SCHNEIDER FAMILY BOOK AWARDS of $5,000 honor authors or illustrators for a book that embodies an artistic expression of the disability experience for children and adolescent audiences. Recipients are selected in three categories: young readers (ages 0–8), middle readers (ages 9–13), and teen readers (ages 14–18).
Donor: Katherine Schneider
Alan Rabinowitz and Catia Chien
A Boy and a Jaguar, written by Alan Rabinowitz and illustrated by Catia Chien, won the award for young children. As a young boy growing up in Brooklyn, Rabinowitz felt alienated because of his uncontrollable stutter. Relief comes when speaking to animals: He vows to be their voice and keep them from harm. Making good on that promise, Rabinowitz advocates on behalf of the jaguars of Belize. Chien is an artist and children's book illustrator originally from São Paulo, Brazil; she lives in New York City.
Ann M. Martin
Rain Reign, written by Ann M. Martin, won the award for best middle school title. Rose's life is regulated by rules, her love for her dog Rain, prime numbers, and homonyms, in almost equal measure. When a superstorm causes a tumult in Rose's life and that of her community, she is faced with the need to make a courageous choice.
Gail Giles
The teen award winner is Girls Like Us, written by Gail Giles. After completing their high school's special education program, Biddy and Quincy are placed as roommates—to Biddy's delight and Quincy's horror. Through unflinching dual points of view, these young women discover that they have much to gain and learn about life from each other, including a sense of family.
---
Judith Wines
SCHOLASTIC LIBRARY PUBLISHING AWARD of $1,000 honors a librarian whose unusual contribution to promoting access to books and encouraging a love of reading for lifelong learning exemplify outstanding achievement in the profession.
Donor: Scholastic Library Publishing
Wines, director at the Ravena-Coeymans-Selkirk Community Library in Ravena, New York, was nominated for her extensive programming and outreach efforts at the Altamont (N.Y.) Free Library. In response to a direct need, she developed programs such as "Create Your Skate" and "Boards to Books," which engaged preteen youth with an interest in skateboarding. She provided preteens with materials to build their own skateboards and a place to skate in a nearby park. In exchange, the youth developed afterschool and summer reading programs. Other programs she developed include "Junior Iron Chef" and connecting young people with local professionals, such as a juggler, a comic book illustrator, and a microbiologist. Wines has been the library director at Altamont Free Library and an adjunct instructor at Bryant and Stratton College. She has also been a teacher in the Upward Bound and Peace Corps programs.
---
Ann Burlingame
SULLIVAN AWARD FOR PUBLIC LIBRARY ADMINISTRATORS SUPPORTING SERVICES TO CHILDREN is given to an individual who has shown exceptional understanding and support of public library service to children while having general management, supervisory, or administrative responsibility that has included public service for children in its scope.
Donor: Peggy Sullivan
Deputy Director Burlingame's leadership and focus on children's services have benefited Wake County (N.C.) Public Libraries (WCPL) patrons and the community tremendously. She introduced "Mother Goose Time" at the North Regional Library, giving prewalkers and adult caregivers the opportunity to gain early literacy skills, the model for "Baby Storytime" currently offered throughout WCPL. "The Teen Library Corps," a service program for middle and high school students, has been expanded to all libraries in WCPL as the "Teen Leadership Corps." Burlingame ensured that every library branch had a dedicated professional youth services librarian on staff. WCPL rolled out the early literacy program "Every Child Ready to Read (ECR2R)" in large part due to Burlingame's revitalization of youth programming. WCPL launched "Every Teen Ready to Lead" in 2014, providing tweens and teens a chance to take leadership roles while volunteering in programs, such as "Reading Buddies" and "Homework Help" offered for younger children.
---
Phil Klay
W. Y. BOYD LITERARY AWARD FOR EXCELLENCE IN MILITARY FICTION of $5,000 is given to the author of a military novel that honors the service of American veterans during a time of war.
Donor: William Young Boyd II
Author and Marine veteran Klay's Redeployment is a compelling collection of short stories about the wars in Iraq and Afghanistan. The author's writing takes the reader into the depths of war through the eyes of the soldiers who are doing the fighting, and the officers and civilian bureaucrats who are in charge of the troops and the reconstruction. His stories cover all aspects of the war—from the chaos of the fighting to the work of the mortuary officer after a battle to a chaplain trying to understand through religion to the work of a civilian trying to help rebuild Iraq and finding the bureaucracy to be unyielding. Klay portrays soldiers as they try to cope with stress of fighting and what happens when they try to return to normal life. This graphic collection of stories of war should be required reading for understanding the types of war that American soldiers are now fighting.