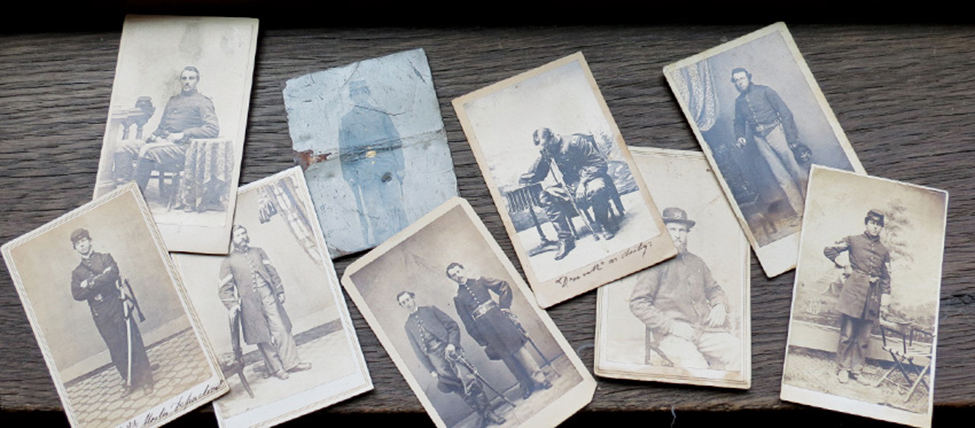 In February 2014, Russell Graves walked into collectibles dealer Maritime International with a treasure to peddle: 75 Civil War–era photographs and 50 original World War I– and World War II–era posters. It was a collection the owner normally would have been interested in buying, but the items seemed familiar.
What Graves didn't know was that by the time he brought them to the dealer, the owner had already seen the items at the library a few weeks earlier.
"I had been talking about them to the owner while he was visiting our special collections area," says special collections librarian Bill Cook of Bangor (Maine) Public Library.
Graves was working as a janitor at the library through the city's workfare program and often spent time in the special collections area, claiming he was cleaning while in reality he was pilfering historical artifacts and documents to sell for a profit. The items had an estimated value of $31,000, and Graves was later charged with a felony.
Theft of rare books, historical materials, documents, maps, and pictures isn't a new crime, says Travis McDade, curator of rare books at the University of Illinois at Urbana-Champaign's law library.
"It's a crime about one day less old than libraries themselves," says McDade, author of Thieves of Book Row, about the worst book theft ring in American history, a series of heists from the New York Public Library's rare-book room during the 1920s and 1930s.
It's not just something that happens at large nationally known ­libraries with enormous collections. Thefts at small and midsize libraries are likely a more regular occurrence and a serious problem, McDade says.
"Public libraries lose John Grisham books all the time, and they know how to deal with that, but when it comes to these small curated collections, they're absolutely in danger," McDade says. "Any library that has a little collection that is unique or rare—a few items that relate to local history—all of those things are at risk."
The theft of historical materials worldwide prompted more than a hundred librarians, rare-book dealers, lawyers, and law enforcement officials to come together this summer for a conference in the UK. The full-day seminar, titled "Written Heritage of Mankind in Peril," took place at the British Library in London and was the first of its kind, according to a May article in The Guardian.
Attorney Howard Spiegler, one of the conference organizers, has handled many cases of rare-book theft, including the looting of more than 50 books from the National Library of Sweden's special collections.
"Every institution that houses rare books, manuscripts, and maps is potentially subject to theft," Spiegler says. "The potential theft and illicit trafficking of rare books, maps, and manuscripts looted from [national] and other libraries and similar repositories is a global problem that could threaten the preservation of the recorded history of mankind."
Coming together to find ways to prevent theft is critical, says McDade, who believes that as a society, we put more energy into protecting our cars and smartphones than our history.
"Any of these things that we consider cultural heritage items are our most important things," he says. "They're often one of a kind, irreplaceable. It's the stuff on which our history—our story—is written. Once they're gone, they're gone."