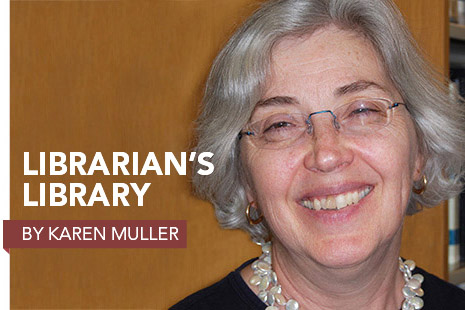 Here in Chicago, middle and high school students are working on their Chicago History Fair projects, with the typical final product being a poster and a research paper. Students in other cities likely work on similar projects. On college campuses, students working on their own projects may realize they need more assistance from, well, someone—and of course we hope it will be a librarian skilled in research, or better yet, skilled in teaching how to do research. Here's a roundup of a few tools that might be of help this season.
One of my children received this as a holiday gift: The Student's Survival Guide to Research, by Monty L. McAdoo. This very readable guide instructs on the methodology of research, from choosing a topic to planning and doing research to producing the final product. McAdoo stresses the iterative nature of the process and introduces related concepts: time management, the role of the reference librarian, types of research sources, and plagiarism. The final chapter is a step-by-step procedure for researching a topic, referencing the preceding chapters.
ALA Neal-Schuman, 2016. 232 p. $50. PBK. 978-0-8389-1276-8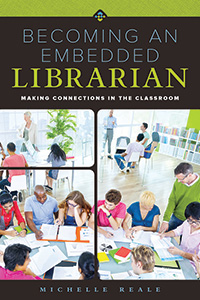 In Becoming an Embedded Librarian: Making Connections in the Classroom, Michelle Reale looks at the research process from the other side of the desk. An embedded librarian is "situated within and among those whom one is serving." The practice isn't new: Special librarians and departmental librarians often function as embedded librarians on college campuses where collections are in the same facility where users work. Focusing on the classroom involvement of the embedded librarian, Reale describes her experience in establishing a program, looking at the importance of building relationships, developing a teaching—and coaching—style, creating a brand, and setting goals. Reale reports her stumbles, failures, and successes, and confirms that building relationships with students through the classroom yields better researchers than "one-shot" instruction.
ALA Editions, 2016. 128 p. $54. PBK. 978-0-8389-1367-3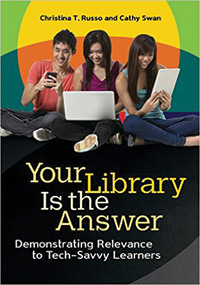 In high school, librarians work with students who do not know a world without Google. Your Library Is the Answer: Demonstrating Relevance to Tech-Savvy Learners, by Christina T. Russo and Cathy Swan, covers social bookmarking, apps, and online learning sites that may be paired with classroom activities by teachers, and provides practical guidance. This book is also a call to leadership in 21st-century learning, with chapters on advocacy, engagement, collaboration, instruction, networking, adaptation, and innovation. The authors offer pointers in responding to Common Core standards and working to build the library support into teaching and assessment.
Libraries Unlimited, 2015. 160 p. $40. PBK. 978-1-5988-4933-2
A more traditional approach is Introduction to Reference and Information Services in Today's School Library by Lesley S. J. Farmer. She starts with assessing collection needs and building a collection that responds to those needs, and then moves to providing the reference interactions and instructional support for both the physical collections and online resources. Brief overviews of legal issues, adherence to standards, assessment, and ways to package information—blogs, podcasts, modular learning aids, pathfinders, and information gateways—are also covered.
Rowman & Littlefield, 2014. 196 p. $61. PBK. 978-0-8108-8718-3 (Also available as an ebook.)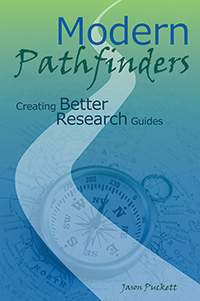 Finally, the Association of College and Research Libraries (ACRL) offers two toolkits with skill sets that can be adapted to all types of libraries. Modern Pathfinders: Creating Better Research Guides by Jason Puckett is a practical guide for building handouts and web pages—using any type of program—to deliver a structured starting place for research. Topics address: making certain that learning objectives are reflected in the pathfinder, that learning styles are considered, and that the writing and visual structure of the document are well-adapted to web delivery. The development of a cohesive set of pathfinders is no light undertaking, so he also provides pointers for assessing the value of the pathfinders with tips for administering the program to ensure continued relevance and reliability of the research aids offered.
ACRL, 2015. 156 p. $42. PBK. 978-0-8389-8817-6 (Also available as an ebook.)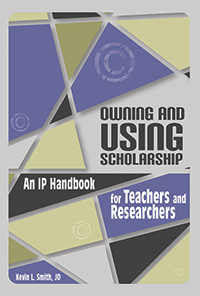 Owning and Using Scholarship: An IP Handbook for Teachers and Researchers, by Kevin L. Smith, covers intellectual property issues with regard to copyright, patents, and trademark. Looking at both the management of intellectual property rights on campus as well as the user-oriented discussion of using copyrighted works for scholarly purposes, Smith explores how copyright management extends scholarship. He also looks at technological protection and international implications.
ACRL, 2014. 250 p. $54. PBK. 978-0-8389-8747-6 (Also available as an ebook.)