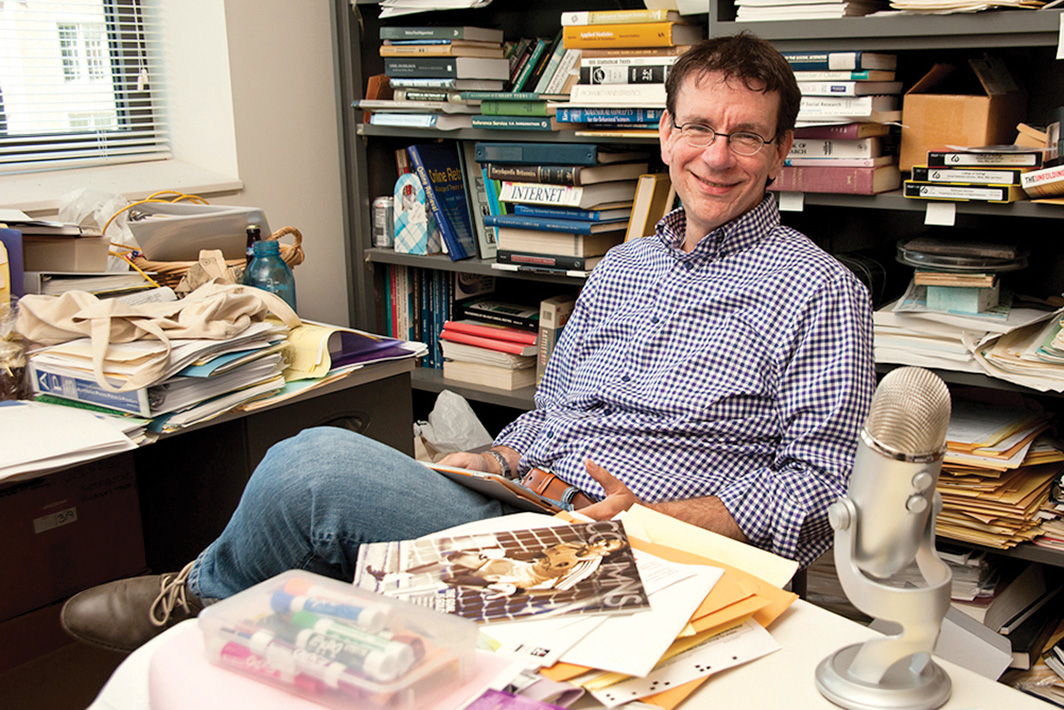 Maurice Coleman had one of his best professional development ideas in a hotel lobby. For Coleman, technical trainer at Harford County (Md.) Public Library, "The great exchange of ideas that happened sitting at a lobbycon [the lobby of a conference venue] led me to think of doing a podcast to re-create that conference feeling for others to both enjoy and benefit from." Coleman started T Is for Training in 2008 to facilitate conversations about training, leadership, and management topics, and it's now the longest-running podcast in the library world.
Podcasts are digital audio files delivered through the internet, like on-demand talk radio, usually downloaded or streamed through an app, such as iTunes, Stitcher, or Google Play Music. Listeners can have new episodes delivered to them by subscribing to a show's feed. Though mainstream culture is just now catching on to podcasts thanks to shows like comedian Marc Maron's WTF or Serial (from the same producers as public radio's This American Life), library staffers like Coleman have been ahead of the curve and have been producing podcasts for years. New library-focused shows continue to be created regularly.
Podcasting allows time to catch up on professional subjects in educational, entertaining, and inspirational ways while performing other tasks, and librarians will find podcasts on subjects as varied as the collections they curate.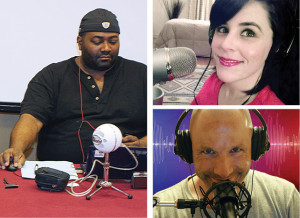 Andromeda Yelton's Open Paren features interviews with librarians who are coders, finding out what inspires them and how they work. Why a podcast? "Honestly? I work from home and wanted more human contact in my life," says Yelton, an independent library consultant based in Massachusetts. "But it's also a great excuse to talk to all these fun people doing interesting things with libraries and technology."
Michael Schofield and Amanda L. Goodman produce LibUX, a podcast about design and user experience (UX). According to Goodman, user experience librarian at Darien (Conn.) Library, "We want to generate substantive conversations and education regarding UX in libraries." Web Services Librarian Schofield adds, "Podcasts cost money (hosting, equipment, etc.) and significant free time [but] it's an excuse to talk shop with a friend."
Maricopa County (Ariz.) Library District Web Content Manager Daniel Messer's Cyberpunk Librarian offers real world examples "to gently teach something about how to use free and inexpensive tech to do cool things in a library."
Not all librarians' podcasts focus solely on technology issues. Joseph Janes, associate professor at the Information School of the University of Washington, produces Documents That Changed the World, which discusses the impact of historical documents, including expanding the definition of what a "document" is. "Most people think of those in quite restricted terms," Janes says, "but we know that documents can be all kinds of things. Think of the Zapruder film, the Vietnam Veterans Memorial, the AIDS Quilt, the Rosetta Stone, the 18-and-a-half-minute gap [in ­Nixon's tapes], and so on."
Rita Meade, a public librarian in Brooklyn, hosts Book Riot's Dear Book Nerd, where she and a cohost answer bookish advice questions. Meade has been "so amazed at the depth of questions," ranging from "lighthearted, like whether or not to give away books for Halloween, to more serious, such as how to deal with depression through books."
Other librarians use their skills to hold what amounts to virtual book club meetings. Worst Bestsellers hosts Renata Sancken and Kait Sudol "read popular books of questionable quality and discuss them in a humorous way," teen services librarian Sancken says, "and also provide some readers advisory."
Jenny Colvin, assistant director of outreach services at a private university in South Carolina, noticed that most book podcasts she was hearing focused "entirely on new and upcoming books; most of us don't read that way," she says. "I also wanted a place where genre fiction was given as much attention as serious literary tomes." So she created Reading Envy.
Coleman hopes T Is for Training listeners gain "relevant information, great ideas to use and remix, [and] learn more than what they knew before they started listening to the show." He adds, "I want the listener to relax and have a good time."