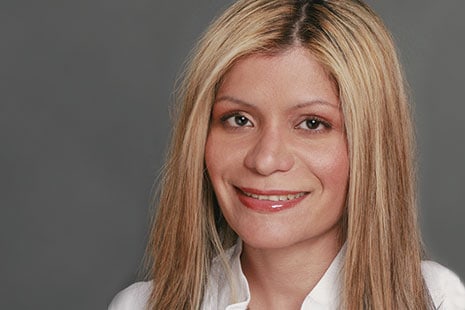 Together we can bring change!
I serve as an advocate for libraries every day. Why? Because libraries change lives in every community in our nation. Our strong value system propels us to create new ways to do such things as help children read, assist job seekers, support first-generation college students, and connect battered women and children with shelters.
As confirmed by the Harvard Family Research Project, libraries impact the fabric of our communities in positive ways. Through the American Library Association's (ALA) work with the Harwood Institute, we better understand communities; our proactive efforts put communities first. And thanks to our work, libraries today remain the true bastions of intellectual freedom, privacy, democracy, diversity, public good, professionalism, and social responsibility. Given the threats we face to these core values, we cannot afford to stay on the sidelines.
My vision for the Association:
ALA will be the leading voice advocating for libraries and library users while maintaining its core values.
ALA will have a place and a voice at the decision makers' table, particularly for those in our communities with no voice. We will amplify their concerns to Congress, at the state house, in city councils, and school boards.
ALA will build coalitions with like-minded partners sharing our values.
ALA will facilitate joint work among its units to promote diversity and equity in our profession and Association.
ALA will train our members to flourish throughout our careers, to lead, serve, and empower our libraries, patrons, and communities.
ALA will advance our concerns through the Association's strategic goals: advocacy, information policy, professional and leadership development, and equity, diversity, and inclusion.
These are challenging times as we hire a new ALA executive director and navigate a new administration in Washington. In the midst of these changes, I am confident that together, we can succeed! I bring a strong leadership record as a current member of the ALA Executive Board, Finance and Audit Committee, and IFLA governing board, and as a leader serving ALA's round tables, divisions, affiliates, international nonprofits like the Gates Foundation's Global Libraries, and as former Reforma president.
As ALA president, I will build on the Libraries Transform Communities partnership launched by Molly Raphael, Maureen Sullivan, and Barbara Stripling; the career development initiatives of Courtney Young; the Libraries Transform campaign of Past President Sari Feldman; the Expert in the Library focus of ALA President Julie B. Todaro; and the Libraries Lead theme of ALA President-Elect Jim Neal. I will work together with ALA divisions, members, chapters, the Librarian of Congress Carla Hayden, and international colleagues to advance our profession and the future of libraries.
I have served communities as a librarian in academic, public, school, and special libraries, and as a consultant, educator, and mentor of new librarians. I bring strong experience advocating for libraries at global forums, including the United Nations with country representatives, civil society partners, private and public organizations, and at grassroots and national levels to bring change through policy.
I am eager to work with you as your president. Thank you for your vote!
---
Read statements from the other two candidates for president: