We're staying focused on the future. From the immediate fight to keep the Institute of Museum and Library Services and the National Endowment for the Humanities funded to critical advocacy for equity, diversity, and inclusion—as well as the usual wealth of professional development opportunities, new products and services, and interactions with thousands of motivated colleagues who share your concerns—the American Library Association's (ALA) Annual Conference and Exhibition has never been more important.
Use the Annual Conference Scheduler to start planning.
Speakers who inspire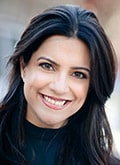 Reshma Saujani, founder and CEO of Girls Who Code, a national nonprofit working to close the gender gap in technology, will be the featured speaker at the Opening General Session (June 23). ALA President Julie B. Todaro welcomes actor, producer, designer, and library and literacy advocate Sarah Jessica Parker, who will unveil her first ALA Book Club Central pick during the President's Program (June 24).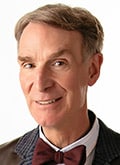 Auditorium Speaker Session presenters include: Gene Luen Yang, award-winning cartoonist and author whose work as National Ambassador for Young People's Literature inspired the diversity-focused program "Reading Without Walls" (June 24); Sandra Uwiringiyimana, human rights activist and author of How Dare the Sun Rise: Memoirs of a War Child (June 24); Brené Brown, author of three New York Times bestsellers and presenter of a top-viewed TED talk, "The Power of Vulnerability" (June 25); and science educator Bill Nye with his Jack and the Geniuses series coauthor Gregory Mone (June 26).
ALA divisions invite all attendees to see speakers at the division presidents' programs, including: Kameron Hurley, author of the essay collection The Geek Feminist Revolution (LITA); R. David Lankes, author of The New Librarianship Field Guide and director of the University of South Carolina's School of Library and Information Science (RUSA); Dorri McWhorter, socially conscious CEO of YWCA Metropolitan Chicago (ALCTS and LLAMA); and panelists Chip Donohue, Sarah R. Lytle, and Lisa Regalla discussing digital technology's relationship to childhood development and literacy (ALSC).
Named by the The Boston Globe as "probably America's most important environmentalist," author and activist Bill McKibben will speak at a special session, "Imagining a World That Works—In Time to Prevent a World That Doesn't" (June 24).
In the exhibit hall
Two new additions will offer unique experiences: The Playground @ ALA features hands-on learning with future-focused technologies such as virtual and augmented reality, coding, drone piloting, 3D printing, and robotics. At The Park @ ALA, attendees can sit on a bench, play checkers, make a wish in the fountain, borrow a book from the Tricycle Bookmobile, build a Little Free Library, or donate to the ALA blood drive.
Plus, there's everything else that makes the exhibit hall a lively and critical part of your conference: more than 900 organizations and vendors; hundreds of authors looking to meet attendees and sign new titles; specialty pavilions; and live stages including the Book Buzz Theater, PopTop Stage, Graphic Novel and Gaming Stage, and What's Cooking @ ALA Demonstration Stage.
Continue the conversation
Todaro will facilitate "Library and Information Experts Succeeding in the 21st Century: A Town Hall Dialogue on Competencies, Careers, and Successful Practice" (June 24). LITA's Imagineering Panel with science fiction and fantasy authors Susan Dennard, Cory Doctorow, Annalee Newitz, and V. E. Schwab will discuss generational gaps and what it takes for a literary work to gain crossover appeal (June 24). Annual will feature future-focused sessions and innovators from inside and outside the library field, including those sponsored by ALA's Center for the Future of Libraries.
PR Sunday Spotlight (June 25), new to Annual, features four events: the John Cotton Dana Library Public Relations Awards and Reception showcases innovative outreach; Libraries Transform shares how more than 6,100 participants in ALA's awareness campaign are using its tools and resources; the PR Forum offers expert strategies and tactics; and LLAMA's PR Xchange provides a chance to share marketing materials and learn from peers.
Ticketed events
For inspiring professional development and ideas you can implement at home, take advantage of preconferences (June 22–23). Find tickets for preconferences, award celebrations, and more.
You won't want to miss an offsite reception featuring poet and activist Nikki Giovanni at the new American Writers Museum (June 23); a cocktail hour celebrating the 20th anniversary of ALA's Spectrum Scholarship Program with Librarian of Congress Carla Hayden (June 25); the Newbery-Caldecott-Wilder Banquet, recognizing authors and illustrators of distinguished children's books (June 25); the Andrew Carnegie Medals for Excellence in Fiction and Nonfiction Ceremony and Reception, with nonfiction winner Matthew Desmond (Evicted), fiction winner Colson Whitehead (The Underground Railroad), and featured speaker Sara Paretsky (June 25); and the International Librarians Reception, welcoming librarians from more than 70 countries (June 27).
Coming next month
It's everything Chicago—including attractions, restaurants, and staff picks. Catch our conference preview, dining guide, and off-the-beaten path recommendations in June.