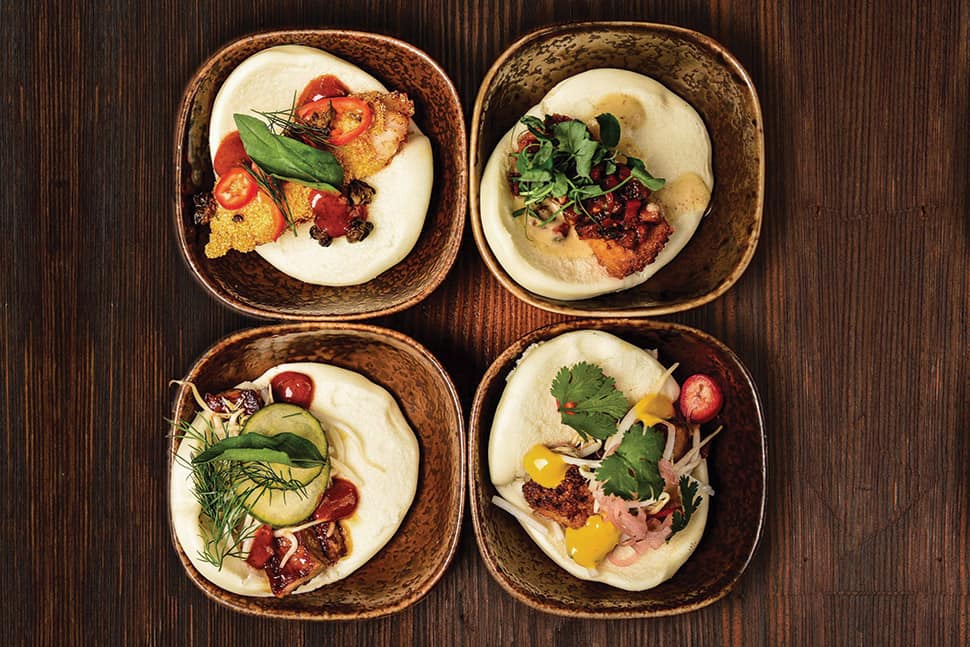 From the flaming cheese of Greektown (it's called saganaki, and it was invented in Chicago) to the dumplings of Chinatown to the intercontinental flavors of the Loop, food is serious business in Chicago.
A few years ago, I was given one of the best assignments a writer could hope for: to eat my way around Chicago and share the best restaurants in the Frommer's EasyGuide to Chicago. American Libraries asked me to take some of my favorites and create a guide just for you, ensuring that you're well fed during the 2017 ALA Annual Conference and Exhibition. Here are my top picks, organized by neighborhood, all within a quick walk, train ride, or cab from McCormick Place.
Hyde Park
A10
1462 E. 53rd St.
773-288-1010
a10hydepark.com
Chef Alec Sherman strives to use food that comes from nearby (within 200 miles), and, to take it one step further, a staff farmer helps acquire seasonal fruits, veggies, meat, and dairy for the fresh pastas, salads, and entrées. The campanelle with braised goat ($20), roasted broccoli salad ($11), and hearth-fired salmon ($24) are all tops. Also on tap: fun cocktails and lots of Midwestern craft beers. D (Tue–Sun) $$–$$$
Italian Fiesta Pizzeria
1400 E. 47th St.
773-684-2222
italianfiestapizzeria.com
Ready for some presidential pizza? The Obamas—who lived in Hyde Park—were regulars here. There are actually five locations, and this particular one is a bare-bones takeout joint and not suitable for dining in. I suggest calling for carry-out. Or if the weather's nice, you could pick up a pie and head to the lakefront for a picnic. They also have a selection of hot Italian meatball, sausage, and beef sandwiches (all $5). L, D daily $
Medici on 57th
1327 E. 57th St.
773-667-7394
medici57.com
An inventive and diverse menu covers all meals, with inspired breakfast and brunch creations, deli sandwiches, burgers, pizzas, soups, salads, and some of the best apple pie ever. It started as a coffeehouse in 1962, and its inexpensive menu has grown over the years, offering bakery items and entrées in a sunny, welcoming setting. Did I mention how good the pie is? Brunch (Sat, Sun), B, L, D daily $–$$
Valois Restaurant
1518 E. 53rd St.
773-667-0647
valoisrestaurant.com
A Chicago classic (and President Obama's top breakfast spot in the city), Valois is as no-frills as it gets. The neighborhood landmark is an old-school cafeteria, serving up inexpensive steak ($14), ribs ($12), barbecue chicken ($7), pork roast ($6), and other classics, with a hearty sense of community. Menu changes daily. B, L, D daily $
Yusho of Hyde Park
1301 E. 53rd St.
773-643-1652
yushohydepark.com
Chef Matthias Merges plays with Japanese street food here, doling out addictive items such as twice-fried chicken ($11.50), shrimp udon noodles ($14), spicy garlic ramen ($13), and buns loaded with cod, pork belly, eggplant, and more. Come with friends, because the plates are small and shareable, the draft cocktails are delicious, and the atmosphere is celebratory. L, D (M–Sat) $$
Chinatown
Hing Kee
2140 S. Archer Ave.
312-808-9538
Talk about a novel-length menu. As you page through, know that you can't go wrong with anything in the noodle section (there's a pasta maker on staff who pulls noodles right before your eyes). The shrimp and barbecue pork Singapore-style noodles ($8.50), in particular, are excellent. L, D daily $–$$
Lao Sze Chuan
2172 S. Archer Ave.
312-326-3888
laoszechuanchicago​restaurant.com
Again, the menu reads like a book. Branch out and try some of the more daring items, like the sour pickle and squid soup ($8) or stick with the revered—and spicy—Tony's Chicken with Three Chili ($14). Either way, you'll be happy. L, D daily $–$$
Phoenix
2131 S. Archer Ave.
312-328-0848
chinatownphoenix.com
The casual but elegant Phoenix has plenty of room with big tables for family and friends to enjoy the Cantonese (and some Szechuan) cuisine. A good sign: The place attracts lots of Chinatown locals. It's especially popular for dim sum brunch, so come early to avoid the wait. L, D daily $–$$
Joy Yee Noodle
2139 S. China Pl.
312-328-0001
joyyee.com
You'll know it by the intriguing colorful fake food displayed in the windows. The enormous menu treks across Asia and includes tastes of China, Japan, Korea, Thailand, Vietnam, and beyond. The Japanese beef dumplings ($6) and sesame chicken ($11.50) are especially popular, and I'm a big fan of the enormous bowls of soup. An outdoor walk-up window serves boba tea and smoothies, if you just want to grab a snack and explore the area. L, D daily $–$$
---
Dozens of Bites, One Roof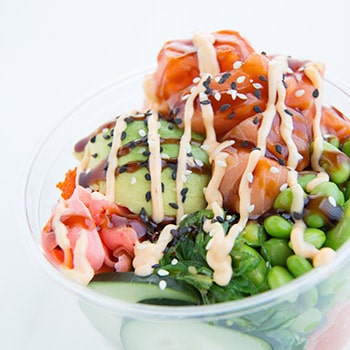 Chicago isn't exempt from the food hall craze sweeping the nation. We have three new(ish) venues that bring a dozen or so options—along with wine, beer, and cocktails—under one roof. Exhibit No. 1: Revival Food Hall, 125 S. Clark St., 773-999-9411, revivalfoodhall.com. Here, more than a dozen local restaurants have set up an outpost, offering fast-casual bites in the heart of the Loop. A sampling of options: desserts from James Beard Award–winning pastry chef Mindy Segal at Hot Chocolate Bakery; Nashville hot fried chicken at the Budlong; healthy, Hawaiian-style poke bowls at Aloha Poke Co.; trendy tacos at Antique Taco Chiquito; gourmet sandwiches at the Fat Shallot and more.
At Latinicity, 108 N. State St., 312-795-4444, latinicity.com, two celebrity chefs—Richard Sandoval and Jose Garces—combined forces to design a Latin-themed eatery. Each counter (there are 10) at this Loop hub serves food inspired by Latin America, Spain, and Portugal, with sandwiches (tortas and cocas), ceviche, Peruvian-style stir-fry, tacos, soups, and salads, while an onsite sit-down restaurant, Pata Negra, serves Spanish tapas, and the bar pours a mean margarita.
And then there's Mario Batali's Eataly, 43 E. Ohio St., 312-521-8700, eataly.com, a temple to Italian cuisine in River North, where you can eat and drink your way around the 20-plus different restaurants and bars, feasting on fresh pasta, pizza, seafood, cheese, gelato, coffee, beer, and wine galore.
---
Greektown
Athena
212 S. Halsted St.
312-655-0000
athenarestaurantchicago.com
The Greek design here, first of all, is over-the-top in the best possible way. Picture Greek-inspired columns, fountains, and a fireplace. People flock to Athena when the weather is nice for the gorgeous patio and for a taste of Greek classics, such as moussaka ($14), gyros ($13), and pastitsio ($13). L, D daily $–$$
Greek Islands
200 S. Halsted St.
312-782-9855
greekislands.net
Opa! This Greek favorite also dishes up Greek favorites, such as spinach cheese pie ($7); avgolemono, an addictive chicken soup with lemon and eggs (cup $3, bowl $4); Athenian salad ($6); gyros ($14); and dolmades ($13) as well as the Chicago-born classic saganaki ($6.50), which you just have to try. L, D daily $–$$
Pegasus
130 S. Halsted St.
312-226-3377
pegasuschicago.com
The rooftop transports you to a Greek paradise, and after 4 p.m. they serve Greek small plates (mezethes) such as spanakopita ($7), feta and olives ($7), hummus ($7), and gyros ($9), so you can try a bit of everything. The owners here also own Artopolis, a nearby bakery, so the bread is fresh and heavenly. L, D (Tue–Sun) $–$$
South Loop and Near Southside
Flo and Santos
1310 S. Wabash Ave.
312-566-9817
floandsantos.com
The pizza at Flo and Santos may not always make the "best of" lists, but its regulars know that helps keep it their own "best of" secret. With cozy red leather booths, exposed brick walls, and addictive thin-crust, square-cut tavern-style pizza, you couldn't ask for a better local pizza joint. The menu also has an impressive array of salads ($9–$13), sandwiches ($10–$13), and pierogi ($10). L, D daily $
The Florentine
151 W. Adams St.
312-660-8866
the-florentine.net
Tucked inside the opulent JW Marriott (an early 19th-century bank designed by renowned Chicago architect Daniel Burnham), the Florentine shakes up the "bland hotel restaurant" notion and is a magnet for nearby financial district suits. The Italian restaurant specializes in simple, authentic fare (pastas, pizzas, steak, seafood, chicken), and everything is made in-house, from the pasta to the gelato. An extensive wine list and excellent cocktails complete the meal. Brunch (Sat, Sun), B, L, D daily $$$
Gino's East
521 S. Dearborn St.
312-939-1818
ginoseast.com
Splurging on calories is an understatement when eating a deep-dish slice at Gino's East, but you've got to do it. Thick, golden-crusted, drowning in cheese, and smothered in tomatoes (which are on top of the cheese), this casserole-style dish, served in a hefty, cast-iron pan, is as Chicago as it gets. Gino's East has been engorging bellies since 1966, and there are four locations around Chicago (and more in the suburbs). L, D daily $–$$
Lou Malnati's Pizzeria
805 S. State St.
312-786-1000
loumalnatis.com
If you've never tried Chicago deep dish, go to Lou Malnati's. If you've only tried Chicago deep dish from other places, go to Lou Malnati's. I'm going to risk a war by calling Malnati's the best deep-dish pizza in Chicago (and one of the most visible with 47 area locations). Once you see the thick, golden crust, brushed with cornmeal and laden with scads of gooey cheese and thick sauce, your mouth will want more, but your stretched stomach will say no. L, D daily $
Opart Thai House
1906 S. State St.
312-567-9898
opartthai.com
Massaman curry ($10), tom ka kai soup ($9), and curry fried rice ($8) are comfort food to the masses in Chicago at Opart Thai House. This small Thai restaurant has an extensive menu filled with meat dishes as well as vegetarian-friendly entrées. L, D daily $
Yolk
1120 S. Michigan Ave.
312-789-9655
eatyolk.com
For breakfast seekers, Yolk does a little of everything and does it well, from the traditional (smoked salmon platter, $14) to the froufrou (Nutella crepes, $12.50). Not up for breakfast? Choose from soups, salads, sandwiches, wraps, and burgers, with plenty of vegetarian-friendly options. B, L daily $
---
Let Them Eat Steak
Chicago and steakhouses go hand in hand. Sure, there's the meat-and-potatoes reputation of the Midwest, but there's also that classic, leather-booth, no-nonsense sensibility that comes to mind when thinking of the quintessential steakhouse—and the old days of Chicago. The biggest challenge: choosing just one.
First, the classics. Legendary Chicago restaurateur Arnie Morton no longer prowls the dining room, but Morton's, 1050 N. State St. (the original), 312-266-4820; or in the Loop at 65 E. Wacker Place, 312-201-0410, mortons.com, remains the king of the city's old-guard steakhouses, serving up gargantuan wet-aged steaks and baked potatoes. Gene & Georgetti, 500 N. Franklin St., 312-527-3718, geneandgeorgetti.com, is another blast from the past: a longtime hangout for the city's movers and shakers that's barely changed since it opened in 1941—and that's exactly why the regulars like it.
Open for more than two decades, Gibsons Bar and Steakhouse, 1028 N. Rush St., 312-266-8999, gibsonssteakhouse.com, is still a see-and-be-seen scene in River North, delighting its trendy crowd with huge portions of melt-in-your-mouth steaks, chops, and seafood, and dangerously large martinis.
The belle-of-the-bovine-ball is Chicago Cut Steakhouse, 300 N. LaSalle St., 312-329-1800, chicagocut​steakhouse.com, where, looking out on the Chicago River, gussied-up diners enjoy a creative take on the classic steakhouse menu: innovative sauces and glazes, an impressive seafood list, truffle scalloped potatoes ($16), and decadent lobster mac and cheese ($22).
And hotel guests regularly choose to stay at the James because of the steakhouse attached: Primehouse, 616 N. Rush St., 312-660-6000; jameshotel.com/chicago/primehouse, where guests can enjoy wet- or dry-aged steaks in the leather-decked restaurant or have them delivered via room service. Pro tip: Ask to see the aging room after your meal, and they'll gladly accommodate.
Harry Caray's Italian Steakhouse, 33 W. Kinzie St., harrycarays.com, 312-828-0966, is a walk through the baseball diamond of yesteryear, brimming with relics from the collection of the famous Cubs announcer. You'll find wet- and dry-aged steaks here, along with Italian classics like chicken parmigiana ($19) and chicken Vesuvio ($22)—another Chicago original.
---
West Loop and Near West
The Publican
837 W. Fulton Market St.
312-733-9555
thepublicanrestaurant.com
Carnivores, pescetarians, and beer lovers will feel right at home here. Modeled after a European beer hall, the Publican is a big, open room with a series of long wooden communal tables interspersed with individual tables. The farm-to-table menu is swine- and fish-centric, with a number of offal options—such as beef heart tartare ($18) and chicken liver pâté ($13). While there is a solid wine list, beer is clearly the beverage of choice, with an emphasis on German, Belgian, and Austrian brews. Reservations recommended. Brunch (Sat, Sun), D daily $$–$$$
Sepia
123 N. Jefferson St.
312-441-1920
sepiachicago.com
Sophisticated but without airs, Sepia sits in a former 1890s print shop, and its vintage photos and glamorous chandeliers perfectly mix old with new. The seasonal menu brings together Mediterranean, French, and American influences, but regardless of what you choose, expect simple, fresh flavors to be the lowest common denominator. Tip: To save money, visit at lunchtime. The menu has quite a bit of overlap with the dinner menu, but for far less. L (M–F), D daily $$–$$$
---
Get Your Goat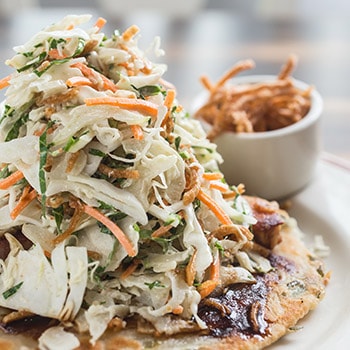 Girl and the Goat, 809 W. Randolph St., 312-492-6262, girlandthegoat.com, is the brainchild of celebrity chef Stephanie Izard (Top Chef winner in 2008), who's as talented at creating exotic dishes like wood oven–roasted pig face ($16) or duck tongues ($16) as she is at more staid fare, such as hamachi crudo ($16), sautéed green beans ($9), and a delectable bread selection. And, of course, there are a number of goat options: goat liver mousse ($14), goat carpaccio ($13), and goat empanadas ($16).
If you don't have a reservation, plan on having a couple of drinks at the bar as you wait for a table. For a more casual approach to goat (and other food), head across the street to Little Goat Diner, 820 W. Randolph, 312-888-3455, littlegoatchicago.com, Izard's modern diner concept, which serves breakfast, lunch, and dinner daily. Entrées range from innovative upscale comfort—a sloppy joe made with goat ($13); waffles with peanut-butter butter, banana, and bacon-maple syrup ($13); nachos on homemade chips ($15)—to eyebrow-raising, such as the delectable french toast made with sweet onion brioche ($16).
And to try Izard's finesse with Asian fare, walk two blocks west to Duck Duck Goat, 857 W. Fulton Market, 312-902-DUCK (3825), duckduckgoatchicago.com, a new hot spot that's drawing crowds and praise. You can't go wrong with anything here—the soup dumplings and fried rice are stellar, and there are plenty of daring signature Izard options, like wood-fired duck hearts ($12) and ham sui gok—glutenous rice dumplings with goat filling ($10). The restaurant serves dinner daily and dim sum on Sunday from 11 a.m. to 4:30 p.m.
---
The Loop
Atwood
1 W. Washington St.
312-368-1900
atwoodrestaurant.com
Power lunchers know it's best to make a reservation, even for lunch, when coming to Atwood. Situated in the lobby of the historic Reliance Building (a precursor to the modern skyscraper), this is a comfort food favorite with a gourmet twist. Try the braised pork belly ($26), smoked trout dip ($10), and chicken liver toast ($13). Thanks to the floor-to-ceiling windows looking out on State Street, you can enjoy a side of people watching with a craft cocktail or two. Brunch (Sat, Sun), B, L (M–F), D daily, $–$$
The Berghoff
17 W. Adams St.
312-427-3170
theberghoff.com
This institution is renowned for its hearty German fare, like Wiener schnitzel ($22), sauerbraten, ($18.50), and encased meats galore, along with its own Berghoff beers and root beer. For those less inclined towards heavy Teutonic food, salads, soups, and sandwiches are also available. Bedecked in intricate woodwork and stained glass, the turn-of-the-century décor is a throwback to the Chicago of yesterday. L, D (M–Sat) $–$$$
The Gage
24 S. Michigan Ave.
312-372-4243
thegagechicago.com
This gastropub with a rollicking bar and quieter dining area is refined without feeling buttoned down. The Gage makes one of the best burgers in town, along with a good mix of creative comfort food like house-crafted sausages ($17), Thai coconut curry ($19), and fish and chips ($19); more daring offerings like the Scotch egg ($9) and spicy buffalo ribs ($18); and the requisite but still delicious soups and salads. It's popular for pre- or post-dinner drinks, with a long beer list that pays special attention to local brews. As you tipple, admire the elegant tin ceiling, dark woods, and debonair décor. Brunch (Sat, Sun), L (M–F), D daily $$–$$$
Mr. Brown's Lounge
81 E. Wacker Pl.
312-334-6760
mrbrownslounge.com/locations/the-loop
This Jamaican restaurant has spiced up downtown's offerings, with its craveable down-home Caribbean fare, like coco bread ($3), jerk chicken ($16), chicken stew ($15), oxtail ($24), curried goat ($19), burgers, sandwiches, and more. Entrée portions are enormous, so you might want to share. Located on the ground floor of the Hard Rock Hotel, the setting is laid back and pairs well with a Red Stripe beer or a rum punch. Brunch (Sat, Sun), L (M–F), D daily $–$$
Park Grill
11 N. Michigan Ave.
312-521-PARK (7275)
parkgrillchicago.com
Since it sits in the heart of Millennium Park, you'd think Park Grill would be a tourist trap that serves overpriced, mediocre food. Surprise! The food is fresh, honest, and varied, with inventive sandwiches and burgers—try the lobster club sandwich ($22) and a turkey chorizo burger ($14)—and seafood, steak, and chicken entreés that rival nearby upscale eateries. Grab a seat at the outdoor plaza and you can bask in the sun, listen to live music, and ogle the hordes of visitors who flock to Millennium Park, aka Chicago's front yard. Brunch, L, D daily $–$$$
Pastoral
53 E. Lake St.
312-658-1250
pastoralartisan.com
For a quick, on-the-go meal, you won't do much better than Pastoral. This neighborhood specialty shop peddles wine, artisanal cheese, bread, and sandwiches and is a secret among in-the-know Chicagoans who have embraced the European-style, fresh-baked, made-to-order, handheld meal. Quick and affordable, Pastoral is an easy stop for a quick bite between meetings or for packing a picnic and heading to the beach or ­Millennium Park. L, D daily $
South Water Kitchen
225 N. Wabash Ave.
312-236-9300
southwaterkitchen.com
Whatever you do, order the deviled eggs ($8). Made with bacon, chives, and "mustard seed caviar," they're nothing short of magical—a great start to any meal. The menu here is loaded with comfort food favorites, like short ribs ($28), burgers ($20), and mac and cheese ($7). The chef also works wonders with seafood and other proteins. Cocktails, like the mezcal old fashioned, are playful and delicious. Brunch (Sat, Sun), B, L (M–F), D daily $–$$$
---
A Spot of Tea
If you're shopping on the Magnificent Mile and feel like having an elegant afternoon tea complete with finger sandwiches, scones, and pastries, the stately Palm Court at the Drake Hotel, 140 E. Walton Pl., 312-787-2200, thedrakehotel.com, and the sophisticated beauty of the Lobby at the Peninsula hotel, 108 E. Superior St., 312-573-6695, peninsula.com, are a walk back in time to a more elegant age. For a modern tea experience, surrounded by fine art, visit the Pavilion on the second floor of the Langham, 330 N. Wabash Ave., 312-923-9988, chicago.langhamhotels.com.
For a more casual affair, the comfy Lobby Lounge at JW Marriott, 151 W. Adams St., 312-660-8200, bit.ly/2p1Bfs5, serves high tea daily 2–4 p.m. (reservations required), and, in a fun twist, all of the delectable snacks are served in tea boxes. And the appropriately named Russian Tea Time, 77 E. Adams St., 312-360-0000, russianteatime.com, serves Russian snacks and tea options 2:30–4:30 p.m. daily in a setting that feels just a little bit like The Shining.