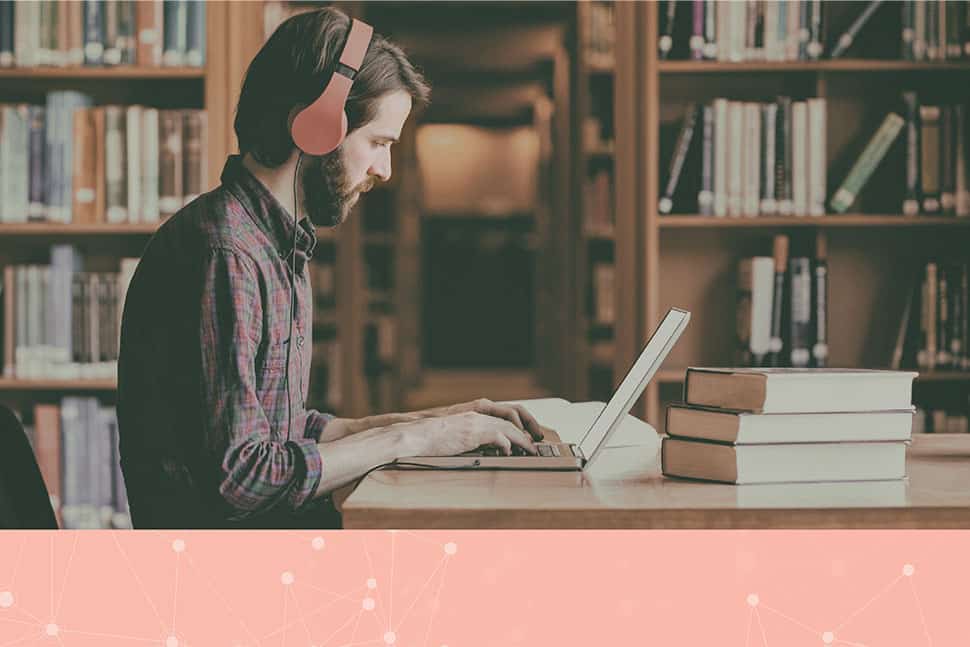 Wikipedia might seem like a librarian's nemesis, but the online encyclopedia, its community, and libraries are increasingly working together to provide free and open information to all.
Wikipedia contributors and librarians share similar skills: an understanding of quality research materials, an interest in effective citation and attribution, and clear public communication. Wikipedia's "sum of all human knowledge" mission also aligns with the service-focused goals of librarianship, where patron access to public knowledge drives both activities.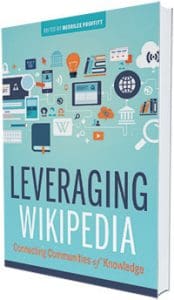 A difference between the two communities is their degree of formal responsibility. Librarians are trained professionals working in institutions with public charges to create information access, while Wikipedians are (for the most part) volunteers whose interests align with their hobbies and values. The closeness of their goals, skills, and interests means that finding common ground for collaboration is not only possible but easy. But finding the right people to collaborate with on this broad, and frankly never-ending, mission is an important first step to effective collaboration.
Finding allies in the Wikpedia movement
Wikipedia's barriers for participation are fairly low. Almost anyone can contribute to its content pages. Nearly 20,000 new accounts register on Wikipedia projects every month, and English-language Wikipedia alone has 130,000–140,000 accounts that make at least one edit per month. In this context, even the formal organizations that support the Wikipedia community—such as the Wikimedia Foundation that administers the trademarks and servers that keep the websites operating—have almost no control over governance, editorial practices, or decision making that creates the content on Wikipedia, Wikimedia Commons, Wikidata, and other Wikipedia projects, except for defining terms of use for participation and the privacy policy.
If power rests with the community, who is that volunteer community? Every month, 75,000–80,000 individual Wikipedia accounts contribute five or more edits to 280 foreign-language Wikipedias or Wikimedia projects. English-language Wikipedia receives about 30,000 of these contributions each month. That may seem like a large number, but in practice five contributions to Wikipedia is casual participation in the project.
Historically, communities of Wikipedia editors have developed organically and independently, with little intentional cohesion. However, efforts are increasing around the world to grow local editing communities around specific interest groups, volunteers, and educational initiatives into more formal organizations, called affiliates. Wikipedia affiliates principally come in two major types: user groups and chapters. Both function as conduits for building relationships between local volunteers and potential partners and collaborators, including libraries.
Libraries and organizations that want to participate in Wikipedia beyond simply contributing content may find its network and culture complicated to navigate. Working with affiliates and finding an individual Wikipedia contributor to help interface with other experienced volunteers lowers the participation barrier, allowing a Wikipedia-experienced partner to provide community expertise while an organizational partner such as a library contributes its knowledge and network.
Creating Wikipedians in your community
Once you define the Wikipedia activity you want to pursue, whether it's an edit-a-thon, uploading open access content, or creating an editing group to focus on a particular topic, it's important to bring volunteers to the projects.
Wikipedia volunteers often have a range of motivations, capacities, and organizational skills that may or may not meet the needs of formal institutions. They may invest energy only in projects in which they are most passionate. You might find that local Wikipedians don't want to focus on topics you are interested in. What do you do then?
The best approach is to develop interest in Wikipedia contributions from other volunteer communities in your area. Typically these new contributors come from hobbyists or volunteers already associated with your library or other local cultural organizations. Local history societies, and social, charitable, and educational groups may offer some of the best allies. For librarians looking to increase engagement with local communities, Wikipedia offers a ready-built platform in multiple languages, where people can work with libraries to improve Wikipedia content relating to their interests or expertise.
Integrating volunteers into the library
Codifying the roles of volunteer Wikipedia contributors within your organization can greatly strengthen the effectiveness of the projects. Instead of hosting volunteers for one-off editing events or data donations, giving them formal roles can allow them to develop a more strategic and integrated plan. They can work closely with library staff, the Wikipedia community, and other volunteers to identify common objectives and implement mutually beneficial programs. It also allows library administration to recognize the work and its place within the organization. Integrating Wikipedia volunteers into your library and formalizing their roles places faith in them as individuals and can motivate them to stay engaged longer.
Staff champions. A cost-effective way to integrate Wikipedia into a library's strategy is to allow staff members to organize activities and work on projects within the course of their own work. Employees can allocate a certain amount of their work hours to Wikipedia projects, typically with a broader public access or outreach mission in mind.
Tactics used by libraries to contribute to Wikipedia include:
At the US National Archive and Records Administration (NARA), the social media and digital innovation offices supported an informal Wikipedia editing guideline similar to its other social media guidelines.
The State Library of New South Wales (SLNSW) in Australia created a formal policy on staff integrating Wikipedia projects into organizational workflows.
The tactic used by NARA, a more informal one, gives permission for staff; the tactic used by SLNSW is a longer, more formal process, but it has been effective at not only giving approval but also providing a rationale for integrating Wikipedia work into organizational priorities with an inclusive strategic buy-in. Either method allows staffers to justify Wikipedia programming within their jobs.
Within many organizations that don't formalize the strategic interest in Wikipedia projects, staffers often take on Wikipedia collaborations beyond their staff roles. Expecting staffers to do this work in addition to their existing jobs can lead to uneven focus and can contribute to the underrecognition of something that is fundamental to organizational missions: a strategy for broader public access to collections and specialized knowledge.
For librarians looking to increase engagement with local communities, Wikipedia offers a ready-built platform in multiple languages, where people can work with libraries to improve Wikipedia content relating to their interests or expertise.
Many organizations are not ready to invest staff time to develop a case for Wikipedia contributions as part of a broader public-access strategy. Instead, some will build another role into their staff, using either volunteers or term-based employees.
Wikipedians in residence. Employing a Wikipedian in residence (WIR) is a common way to incorporate a Wikipedia presence in a library. A WIR integrates Wikipedia projects into an organization's workflows and practice. Their role is not to edit Wikipedia on behalf of the institution but to focus on projects that grow the understanding, skills, and capacity of the organization to successfully engage with Wikipedia projects and to improve its broader strategy for open, public engagement with institutional content.
This role usually includes a number of subactivities, such as creating a free-licensing or open access policy for digital heritage assets; training staff members in Wikipedia editing or open-licensing; organizing events, edit-a-thons, or other contribution activities that use institutional expertise; and facilitating the donation of media to Wikimedia Commons. These residencies typically last at least six months, though some have been shorter. Most organizations find that they need at least a year of a residency to fully integrate organizational capacity with a broader "public access through Wikipedia" strategy, and a handful of these roles have extended to a semipermanent or permanent basis, as it has been at NARA.
Students. A common pattern that emerges among WIR and staff champions: They were often high-performing students (usually graduate students) in a field related to the institution's focus—either library science, museum studies, archival studies—or a related writing-focused program, such as art history, history, or a social science. Student employees offer a low-cost, low-risk introduction where the institutional supervisor and his or her student learn how to effectively participate within the guidelines established by the Wikipedia community. Important to this process is creating the expectation that students not only add references to a digital institutional resource but expand content using different kinds of research from beyond the institution.
Wikipedia ran an experiment with several academic and research libraries to systematize these kinds of internships into cohorts. Outcomes were high and produced a better quality of Wikipedia content than typical documented student work, but the cohort model was intensive to organize. By building champions out of students and their supervisors, the institution is able to do low-risk experiments while learning about Wikipedia projects and test whether the student can be a good long-term advocate as a staff champion or WIR.
Innovating, growing, and supporting communities
Models for engaging volunteers, collaborators, and champions are still fluid—outreach with organizations has only been systematically approached by the international Wikipedia community since 2010–2011. Wikipedia is still learning what consistently creates desired outcomes and how to best serve the missions of both libraries and Wikipedia.
Within this shifting context and understanding of how these collaborations work, Wikipedia allies in libraries must continue iterating upon what we know about community engagement: Librarians have much more experience with public programming around access to knowledge than Wikipedia. Finding ways to make Wikipedia participation relevant to local stakeholders is important for both communities in the long term. Wikipedia is at a critical point. A slow decline in active contributors on its projects, from peak participation during 2007–2009, has leveled off. Ultimately libraries and Wikipedia need to figure out how to bring the right participants back into these collaborations to maintain public access to this knowledge.