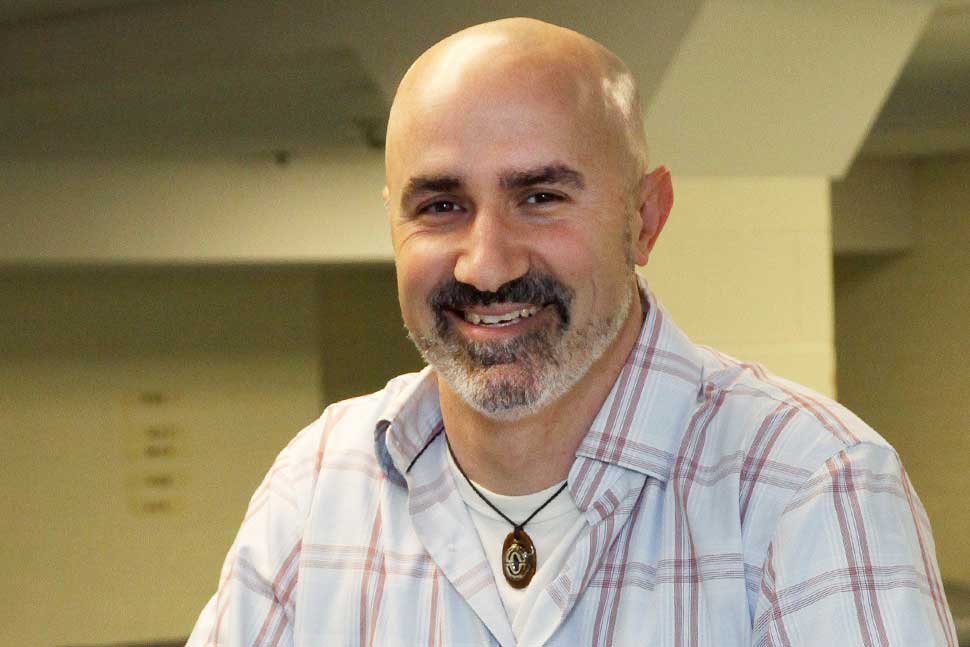 Ryan J. Dowd is executive director of Hesed House, a homeless shelter in Aurora, Illinois. He trains organizations around the world on how to use empathy-driven enforcement with homeless individuals. His book The Librarian's Guide to Homelessness: An Empathy-Driven Approach to Solving Problems, Preventing Conflict, and Serving Everyone (ALA Editions, 2018) was excerpted in the June 2018 issue of American Libraries. He spoke with AL about the book and its inspirations.
What made you want to write this book?
I had to write this book—libraries are hungry for information on how to better serve their homeless patrons. I provide training in libraries around the world, and everywhere I go, library staffers ask for tools to help. It is exciting to meet so many allies in the quest for a more just and dignified world.
Why would ALA members find it helpful?
I tried to be very practical and specific in explaining exactly how to talk to homeless patrons so that interactions can be less problematic and more pleasant. I think library staffers will also be pleasantly surprised to learn that tools that work with homeless patrons also work with other patrons.
What is the most surprising thing you discovered while working on this book?
I was surprised that a book is never really done. Ideas are always improving, but you have to just draw a line in the sand and say, "This is the book that is coming out this year." What really helped was when my editor told me to first get a draft done and then immediately start work on a second version of it. So that's what I did.
What are you reading now?
I'm currently reading the Stormlight Archive series by Brandon Sanderson. I'm also always reading The Dharma Bums by Jack Kerouac. When I get to the end, I just start back at the beginning. I have been reading it this way since my freshman year of college.
What is your next project?
Another project with the American Library Association is in the works, but I can't talk about it just yet because we haven't worked out the details yet. It's exciting, though. Stay tuned. I am also in the early stages of conceptualizing a book for teachers and schools on how they can work with their homeless students.