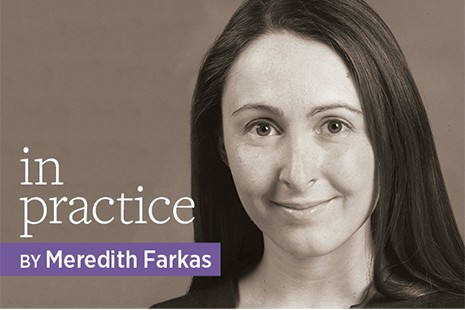 Summer has ended, and the new school year is under way. Still, experts suggest that libraries start planning for summer reading in September, so now is the perfect time to explore other models.
Like many parents, I worry about how to keep my videogame-obsessed child from becoming a couch potato without spending a fortune on camps. Public libraries have been a reliable ally in the war on "summer slide," the loss of academic gains made in the previous school year. This loss tends to hit children from lower-income families harder, as many do not have access to educational camps and other learning opportunities. An analysis from the Brookings Institution showed summer reading programs mitigate summer slide, especially for lower-income kids. Libraries can play a critical role by offering equitable and accessible learning opportunities through summer reading programs.
Reading isn't the only area in which students experience academic loss over the summer; the Brookings study shows that math losses tend to be even greater. A growing number of libraries offer STEM and STEAM (science, technology, engineering, arts, and math) programming for young learners. Yet few have incorporated it into their summer reading programs. Integrating STEAM learning gets students observing, writing, experimenting, and creating as well as reading, leading to greater gains across many academic areas. It may also engage reluctant readers or kids with reading disabilities who may not participate in reading-only programs.
At a workshop in April, I learned how Chicago Public Library (CPL) replaced its summer reading model with the Summer Learning Challenge, partnering with local STEAM-related museums and institutions. Programs this past year focused on the environment and climate change with experiential and problem-based learning activities—and, yes, reading challenges. In 2016, 102,000 kids participated in CPL's program and saw 15–20% gains in reading and math scores, compared to peers who did not participate in the program, according to an analysis by University of Chicago's Chapin Hall, a research and policy center specializing in children's issues.
Some libraries have followed CPL's lead. Seattle Public Library's Summer of Learning program combines reading with STEAM-related programming. Other libraries, like the Uniontown (Pa.) Public Library, offer science programming in addition to a more traditional summer reading program. The Urban Libraries Council's terrific guide to library summer learning includes tips and highlights from libraries that have moved to STEAM- and non-STEAM-focused models. CPL's Director of Children's Services and Family Engagement Elizabeth M. McChesney and Bryan W. Wunar, director of community initiatives in the Center for the Advancement of Science Education at Chicago's Museum of Science and Industry, published Summer Matters: Making All Learning Count (ALA Editions, 2017), providing encouragement and guidance to people looking to replicate Chicago's success. The authors recommend planning the following summer's programs in early fall, while successes and challenges are still fresh.
Libraries can start small with these programs. Since 2010, Wilsonville (Oreg.) Public Library has offered a traditional summer reading program along with a list of self-directed science activities that kids can complete for prizes. The library also offers a week of free summer science classes geared toward pre-K–8th grades. Local science museums, colleges and universities, and STEAM-related companies can help develop and fund great summer STEAM learning activities and programs. Simply providing some structured and incentivized learning opportunities can make a big difference not only in how children spend their summer but also in how prepared they are when they come back to school.