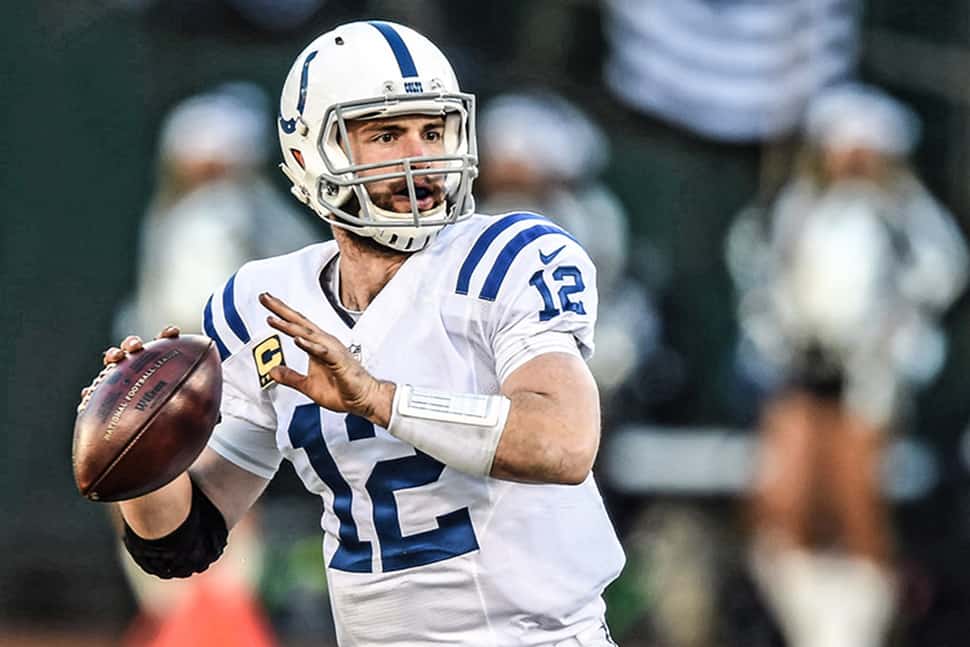 If you follow the National Football League (NFL), you know that Indianapolis Colts quarterback Andrew Luck is back. The star QB has returned to the field after undergoing shoulder surgery and missing the 2017 season. But while sidelined, he had time to focus on another passion—reading. The Andrew Luck Book Club, which started in 2016 with both a pick for younger "rookie" readers (Maniac Magee by Jerry Spinelli) and more seasoned "veterans" (The Boys in the Boat by Daniel James Brown), uses regular book selections, social media, and podcasts to drive discussions with students, fans, and authors, and motivate reluctant readers. American Libraries talked with Luck about his initiative, relationship with books, and meeting author John Green.
Have you always been an avid reader? Do you have any fond book or library memories from childhood?
I always have been an avid reader. It was encouraged in our household. I remember an 18-hour car ride to Colorado from Houston, and reading Lonesome Dove [by Larry McMurtry] for like 17-and-a-half of those 18 hours.
[When my family was] living in Europe, we would come back to the States and visit my grandparents in Houston during that part of the summer when you couldn't be outside for too many hours of the day. So every third day we ended up in the library, checking out books or sitting and reading.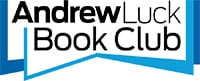 What made you start your own book club?
I wanted to share my love and enjoyment of reading with others and really try to encourage kids to pick up a book that maybe they wouldn't have otherwise. I think literature is such a big, big world. How awesome would it be if more kids were reading books instead of being on their phones or computers all day?

What's been the reaction to the Andrew Luck Book Club among your teammates and other players in the NFL? Have they asked for personalized reading recommendations?
The reaction has been positive. Like anything, you get ribbed, but guys enjoy asking about it. I do try and recommend books to my teammates and get recommendations from them. It's a big locker room with a lot of diversity, which makes it an amazing place. I don't think people appreciate how cool an NFL locker room is and how many different interests there are.
What's a book you've read recently that really stuck with you?
The [veterans] book for July was Homegoing by Yaa Gyasi. It's fiction, and it recounts two half sisters in Africa many, many, many generations ago who get split up. One line of the family stays in Africa, and one gets shipped to America through the slave trade. It is very powerful and emotionally evocative.
Earlier this year, you interviewed author John Green for The Great American Read campaign. How was that experience? Were you previously familiar with Green's work?
I am very familiar with John Green's work and his fan base. I was not as familiar with his vlog and online education work. I knew him more as an author and was honestly introduced to his writing because of the movie The Fault in Our Stars.
Interviewing him was great. He is fantastic, funny, and sharp. He very much put me at ease and it was special. (Watch Luck's full interview with Green.)
In that interview with Green, you were pretty forthcoming about the anxiety you felt working through your injury. How are you feeling now, being back on the field?
I think John [Green] does a great job writing about anxiety in Turtles All the Way Down, and certainly parts of it spoke to me. But it is really awesome being back on the field. I feel great. There is still a lot of work to do, and there always will be work to do, but I feel really rejuvenated.