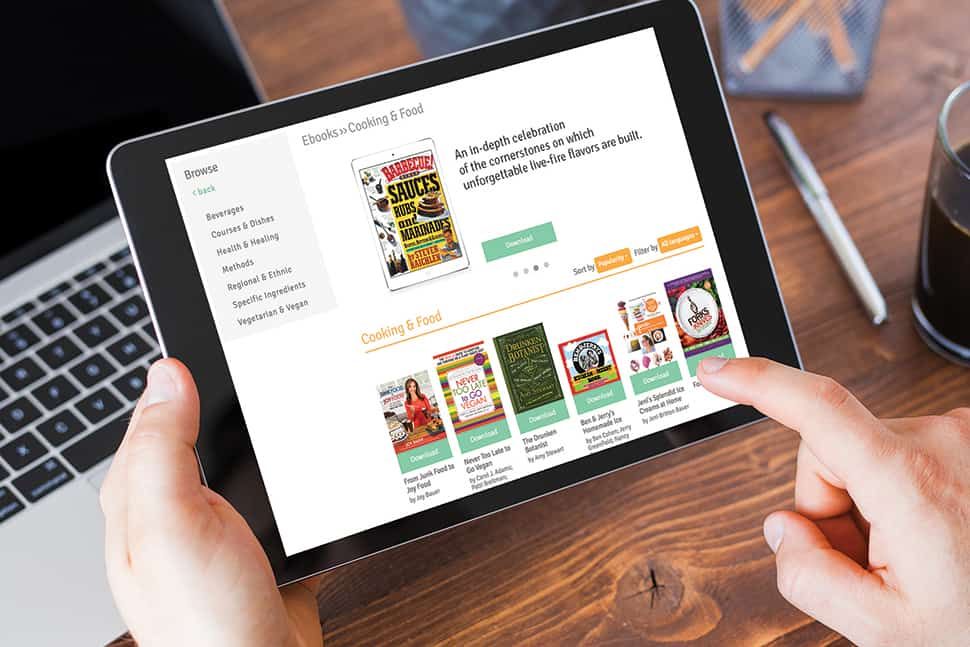 As patron interest in ebooks continues to grow, maintaining a robust digital collection can strain library budgets. Alternative licensing and access models remain one of the best ways for libraries to control their digital title lending costs, and these companies focus on providing right-size fits for libraries and patrons alike.
Total BooX
Total BooX offers patrons unlimited access to ebooks on its platform and a unique payment model: Libraries pay only for material that's read, whether that means a page or an entire book. By transferring ownership of the book directly to the patron, this model bypasses the high prices libraries sometimes have to pay for ebook licenses. The library does not pay for or maintain ownership of any titles.
To use Total BooX, libraries allocate a budget and are charged based on reading statistics. Libraries pay a percentage of the book's list price equal to the percentage read, and pages that are flipped past or quickly browsed through are not billed. Material that's been read remains on the patron's device, accessible in their Total BooX account at any time without further charge to the library. In addition to the passive savings of paying only for material that's read, libraries can control costs by customizing the subjects or publisher catalogs they make available to patrons.
The free-to-download Total BooX app is compatible with iPad, Android, and Kindle Fire tablets. There are 80,000 titles available from more than 30 publishers, with new titles added each week, and titles are available to patrons at any time without hold or wait lists. Librarians and users alike can curate "reading shelves" in the app to share recommendations or simply maintain a to-be-read pile. Shelves can be made public or kept private.
Total BooX provides monthly reports on title interest and reading habits based on anonymized statistics. The app tracks on- and offline patron reading data, but the company states that it does not share that data with third parties.
Setup fees start at $500 and are based on library size. The fee includes staff training and marketing, and Total BooX will consult with libraries to determine a lending budget for the platform. There is no annual platform fee. For more information, visit totalboox.com.
ProQuest Ebook Central
ProQuest has a long track record of innovative ebook acquisition models. It was among the first to roll out demand-driven acquisition, allowing libraries to pay for only books that are loaned, and it launched an access-to-own option in 2016, allowing libraries to apply funds spent on short-term ebook loans toward their eventual purchase. In 2018, ProQuest added more than 100,000 digital rights management (DRM)–free ebooks from academic publishers to its Ebook Central platform. DRM-free ebooks allow concurrent usage and have no print, download, or copy limitations, a particular advantage for patrons in academia. Libraries can purchase DRM-free ebooks through Ebook Central via one of three models: title-by-title, subscription, or usage-based. Libraries still have the option to purchase the same titles with standard DRM protections.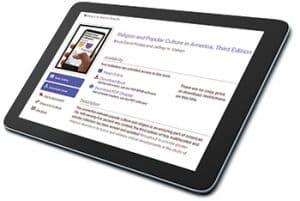 Ebook Central includes several collection management features: discovery, selection, acquisition, and analytics. It has the largest selection of any ebook platform available to libraries, with more than 1.2 million titles from more than 930 publishers. Syndetics Unbound, made available on Ebook Central for Academic Complete subscribers in early 2018, introduces interactive elements to the discovery layer, including related titles and tags, plus expanded book information pages with author information and awards. The platform is available to all types of libraries, including academic, public, school, government, and corporate.
Subscribers to ProQuest's ebook collections receive free access to Ebook Central. Those without active subscriptions pay a usage fee based on the amount spent on the platform. More information is available at bit.ly/SolEbookCentral.
---
DPLA Takes on Ebook Distribution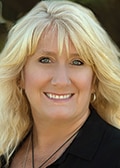 User: Judy Poe, former library network manager, Yavapai Library Network in Prescott, Arizona
Product: DPLA Exchange
Description: The DPLA Exchange is an ebook marketplace hosted by the nonprofit Digital Public Library of America (DPLA). It offers popular ebooks and openly licensed titles.

How do you use DPLA Exchange?
We are currently testing the DPLA Exchange to collect and provide feedback on the user experience, particularly for collection development librarians. In addition, we are evaluating its benefits for the different types of libraries across our network. We have discovered that using the Exchange is easy—just sign in, browse or choose search parameters, add selections to the cart, and purchase.
How does DPLA Exchange serve your library system's needs?
The Exchange provides us with a platform-fee-free store to purchase materials from a wide variety of publishers. Additionally, it supports consortial purchasing, so our 43 member libraries (including academic libraries and K–12 schools) can acquire materials that are then accessible to all the patrons in our network.
What are the main benefits?
The DPLA Exchange is an easy, straightforward platform that allows us to order from diverse vendors through a simple and easy-to-use interface. With the Exchange, we can quickly search and browse for ebooks that appeal to our patrons. It enables our libraries to purchase digital items without a platform fee, allowing them to spend more of their funds on materials. We are excited to be part of this new and innovative paradigm for libraries and to work with a nonprofit organization that shares our libraries' missions to provide quality resources, rather than with a commercial entity focused on profit.
What would you like to see improved or added?
We hope to see a broader selection of ebooks, especially from the Big Five publishers, added to the Exchange, so it offers a more competitive selection of popular titles. In addition, we'd like to see audiobooks made available. Finally, we'd particularly like to have a clearer ability to see what has been ordered by other members of our consortium, and more searchable metadata made available (such as series information). Librarians always want more metadata!
Update: Corrected the number of DRM-free titles available on Ebook Central, March 25, 2019.