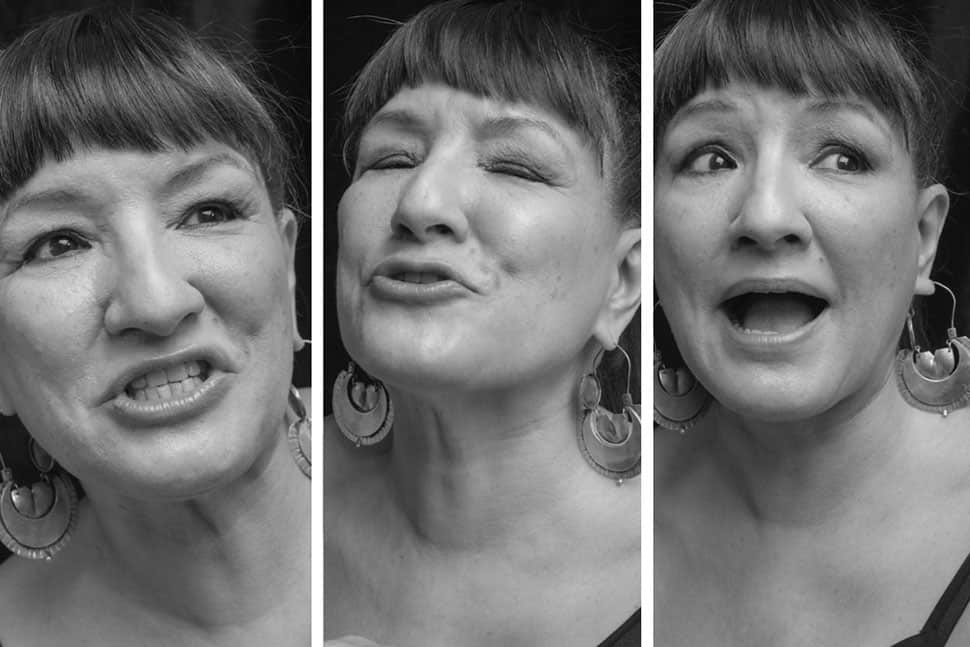 She may be celebrating the 35th anniversary of her influential coming-of-age novel The House on Mango Street, but Sandra Cisneros is doing anything but resting on her laurels. The 64-year-old trailblazing Chicana author, who in February received the PEN/Nabokov Award for Achievement in International Literature, is collaborating on an opera based on Mango Street. And, thanks to a Ford Foundation Art of Change fellowship, she recently finished collecting the voices of more than 50 undocumented people for an oral-history work in progress. American Libraries recently caught up with Cisneros during a visit to New York from her home in San Miguel de Allende, Mexico.
You spent much of your childhood in the Humboldt Park neighborhood of Chicago. Did you visit the library there?
Yes, it had the advantage of being across from a park, in a neighborhood that had shops and candy stores. So there was a ritual: You'd go to the library, and then on the way back, you'd stop at the Woolworth's and get a root beer float or something.
My mother was the one who needed to go to the library every week. She was so frustrated by her life; she didn't choose being a mom. She needed nourishment, so every weekend we were at the library for her sake. It was something we enjoyed very much, too. It was a special thing, to be with your parent who was busy all the time.
You're often characterized as the first female Mexican-American writer to have her work go mainstream. What's your assessment of the current publishing landscape for Latina writers?
I'm not an expert on publishing, but it seems to me that there's now a market for Latina books that there wasn't before. Those books were published, but they were published by very small presses or by Chicana presses themselves. Now the Latina public is buying books, but more important, the publishing industry is realizing that we're buying books. We've come a long way. We still have a long way to go, but we've come a long way.
What was the impetus for your oral-history project? What will become of it?
Somebody asked me, was I doing anything about the undocumented? I said something to the effect of, "I can't write about what I don't know," but that's not a good excuse, and it haunted me. The kind of work I do isn't just about writing what one hears. You have to do some research. And to me, everybody's a walking library, as valuable as the Library of Alexandria.
I find that because I have this recording equipment, I can also do things like talk to other writers in other parts of the world about their lives, or I bring it with me when I have dinner with two or three artists. I only know how to turn [the recorder] on and pause it, but it seems to be enough.
I recorded people in Mexico and in the US and in China and Taipei, and I took it with me to interview people in the backs of taxicabs and in teahouses. I'm creating all of these archives. I want to produce something that will be adaptable for performance, for theater, to be arranged as a song. I'm feeling as if these pieces need to be—because they came from spoken voices—rereleased to the air.
And you're collaborating on turning The House on Mango Street into an opera, too.
Yes, it will be an opera, and I'm so thrilled. My mother would love that. She was a big fan of opera, and she would borrow records from the library and sing along with them because she had a beautiful voice. She couldn't understand what she was singing, but she followed the words. She would say "Sandra, listen," and just open her mouth.
The composer Derek Bermel approached my agent. He wanted to do a suite of songs [based on The House on Mango Street], and he sent along a sample of what he does. It made me cry, it was so grand and so filled with emotion. I started blinking back tears. So he created the suite. I loved it. I thought, "I can get into this." And then he said, "Would you like to work with me and expand it into an opera—and would you like to do the libretto?" I said, "Isn't that a lovely word, libretto? I would like to add it to what I can do."
At this time I'm doing a lot of collaborations, with someone holding my hand and taking me into fields I want to explore. When I was a kid, I was very shy and unpopular, and I would imagine, "Oh, if only I were a comedian, or I could dance ballet, or if I were a singer." Now it's happening. Except for being a ballerina, I think I'm going to achieve them all. When I read my works, if a song appears, I'll sing it, whether people like it or not. I'm just getting more and more shameless.
The #MeToo movement has hit the literary world hard in recent years. Were you surprised?
I'm actually surprised it didn't come out sooner, because we grew up being harassed and being taken advantage of. We just assumed that's the way of the world, and the fact that it has come out—I'm so overjoyed that I'm witnessing it in my lifetime. I had to scold my nephew and brother because they were making some remark over dinner: "Why did these women wait 20 years?" I got so angry and talked about things that happened to me when I was 15 and 21. I said, "You have no idea. Ask your wife. Ask your mother. Ask your daughter. Ask your sister." I just blew up.
I always tell students: The stories that are the most powerful aren't the ones we remember, but the ones we wish we could forget. Sometimes these stories have so much power over us that we're not allowed to speak them, because they will destroy us. It's like the story is holding a knife to our throat, and it's by telling the story over and over again that it releases us. Sometimes it takes a lifetime. That's what I had to explain.