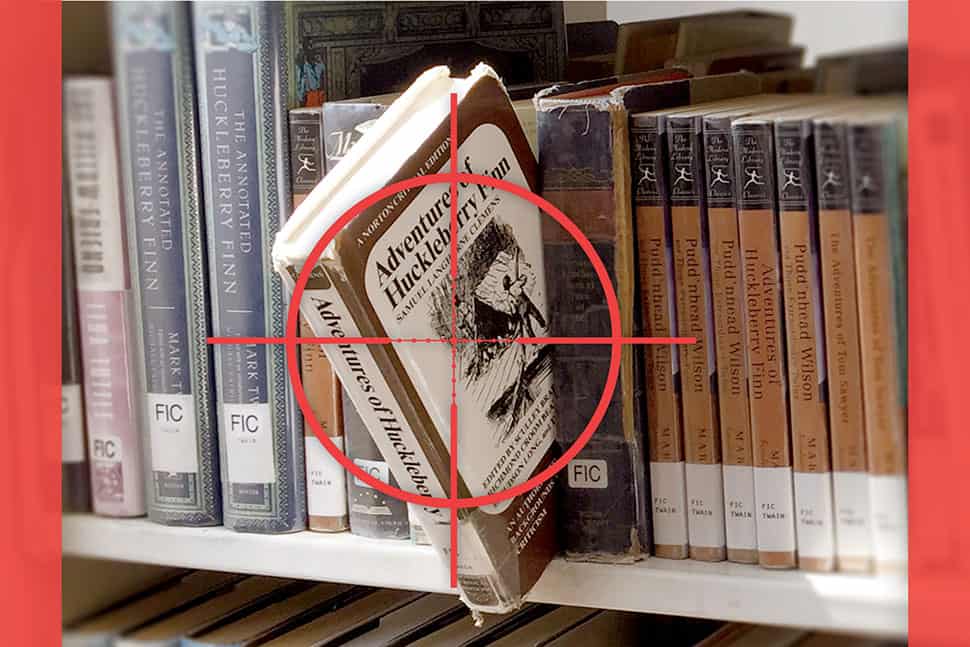 When I worked as a school librarian at Little Elementary in Arlington, Texas, I was terrified of having a book challenged. Sometimes I would wake up at night worrying. I was afraid a parent would be angry with me, and my principal would think I was a bad librarian. If you ever find yourself wide awake and troubled about possible challenges: Get out of bed, drink some water, and remember that you have nothing to fear—if you're prepared before a complaint occurs.
Build your foundation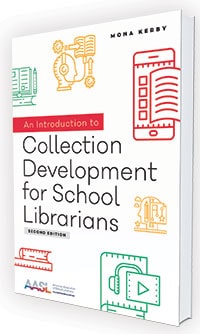 The first step is to be an excellent educator. Your lessons should foster "opportunities for learners to demonstrate personal curiosity and creation of knowledge" and "support the diverse developmental, cultural, social, and linguistic needs" represented in your community, according to the American Association of School Librarians (AASL) National School Library Standards for Learners, School Librarians, and School Libraries. Within the first six weeks of school, learn each student's name and who their brothers and sisters are. Attend PTA meetings and introduce yourself to parents, expressing your affection for their children. Word gets around. Being a good educator with a loving heart has many positive effects, including making a book challenge a wonderful teaching moment for all.
The second step is to find the section in your district's school library handbook on reconsideration of school library materials. You should see the process, including how the complaint moves up the chain of command. You'll likely find a form, perhaps titled "Citizen's Request Form for Reevaluation of School Library Material." Make sure you're reading the section on school library materials, not textbooks. You'll note the complaint begins with the school librarian, not the principal or the superintendent. You will set the tone of the conversation, serving as a model of decorum, fairness, and kindness.
The third step is to have a policy allowing all students the opportunity to come to the school library daily to check out books. If they don't like the books they've checked out, then they may return them immediately—within 30 seconds or sometime that day. This is how they learn, by making "mistakes" in their selections. If the student complains in the classroom or at home about the book, the educator or parent reminds the student to return the book and select another one. Problem solved.
Real-world applications
You are likely to have five to 10 books to worry about. They are good books with great reviews, but maybe they've made the news because a community wanted to ban them, the text contains what some deem offensive language, or the titles deal with a sensitive issue. Well, let's keep this in perspective. You don't have to advertise that the books are on the shelves. And don't remove them from the school library because you're afraid something might happen. If you're that worried, rearrange the library shelves and shelve the books on the bottom shelf somewhere in the middle. When kids have only a few minutes to select materials, they choose from the top shelves closest to the circulation desk. Still, your worrying will be a waste of time. When parents do come in to complain, they will not be complaining about one of these books.
For example: A parent walks into the school library. Because of your participation in the community, you already know the parent and say something nice about their child. Score one point for you. Now the parent starts talking. They may ramble or show a little nervousness. You might be nervous, too, and worried about your voice shaking when you talk. Know how to solve that? Count to five before opening your mouth. Listen. Observe.
You are now in leadership mode, modeling our American ideals of freedom of speech. The opinions of authors and learners should be heard and respected. Your students have the right to immediately return the book and select another. You may want to suggest that the parent can instruct their child what to check out, but this is a matter between them. Offer to make the parent a library card, and invite them to check out books with the child. It will be unexpected. Few parents, however, will take you up on the offer. In most cases, your kindness and willingness to listen will result in a win. You will have had a richly rewarding discussion of ideas, the parent will feel validated, and the book will stay on the shelf. The matter will end with you.
On rare occasions, a parent will march into the school library, and you can feel the anger. In such times, there's no need to have a lengthy discussion on free speech. Instead, use counseling skills. The school library book has become an easy target, a way to focus frustrations on an object. When I say counseling skills, I don't mean you need to solve a life problem. Rather, stay calm and listen, so the anger will spew out and disperse. After you debrief with your principal, you're likely to learn that the parent is already known for such behavior.
When a person from an organization comes to you to look for "inappropriate" material, change tactics. Chances are your district school library supervisor has notified you of the impending visit. In these cases, there is no need to have a discussion. Politely help the person, but the less said, the better. Afterward, talk with your supervisor. They most likely have district-wide experience on these issues and know our professional code of ethics and beliefs. Of course, you'll talk to your principal, but the principal may not have spent much time thinking about how First Amendment rights apply to student learners, and in the principal's eagerness to solve the problem, they may demand that you get rid of the offending book. Your school library supervisor will help guide the process. If you have no supervisor, or if you need further assistance, reach out to the American Library Association's Office for Intellectual Freedom.
Know how many challenges I had that moved up the chain of command? Zero. What I'm trying to say is this: Please don't censor your collection because you're afraid that a complaint might happen.
Coping with challenges
The ALA Coping with Challenges document helps school librarians because it addresses ways to work with children. The statement begins with the heading "Kids and Libraries: What You Should Know" and then answers six key questions. Two points to remember are:
How do librarians select their collections? An item's inclusion in a collection does not mean the librarian endorses or promotes it. They are simply helping the library fulfill its mission to provide information from all points of view.
Can't parents tell the librarian what material they don't think children should have? Decisions about what materials are suitable for children should be made by the people who know them best—their parents or guardians. It is the parents' right and responsibility to guide their family's library use, while also allowing other parents that same right. Librarians are not authorized to act as parents, but they can provide suggestions and guidance.
To label or not to label?
Let's be clear: Do not post reading levels on books, and do not restrict young learners to certain sections of the school library. Books labeled with Lexile reading levels can deprive students of privacy about their reading abilities. The sections on labeling and restricting access in "Labeling Systems: An Interpretation of the Library Bill of Rights," and AASL's Position Statement on Labeling Books with Reading Levels, published in 2011 in response to educators asking school librarians to label books with Lexile reading levels, can provide guidance.
Using reading levels works in the language-arts classroom but not in the school library. Of course, you should teach young learners the five-finger rule—if a page has five words the learner doesn't know, then the book might be too difficult—but make it a suggestion, not a requirement. There is no rule demanding learners read every single word in a book. Do you read every word? Likewise, genrefying a collection may not be a wise idea. You must teach learners how to locate materials in your school library, so they can then locate materials in all libraries. What you label as a mystery title might be classified as fantasy by someone else.
I've known elementary school librarians who restrict the primary learners to the "Everybody" section. Or the school librarian will display preselected titles on the tables and insist the youngest learners select from those. I've known middle school librarians who keep a section restricted for 8th-graders. Maybe the school librarians' intentions are good, but these practices are just plain wrong. Learners need to feel trusted to make wise decisions, and they need plenty of practice in independently selecting what they need.
Your important role
Intellectual freedom is the right of every individual to seek and receive information from all points of view without restriction. As a school librarian, you're on the front line fighting to guarantee that right for today's—and tomorrow's—learners. By ensuring access to materials, you're helping them make decisions that will affect their lives as readers and learners—actions they will hopefully model for future generations.