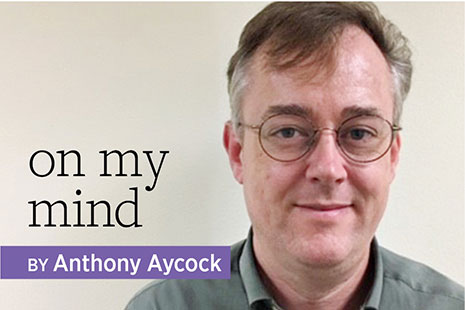 Librarians are accustomed to dealing with all manner of patron queries. The drive to help patrons find useful information and understand its applications is deeply rooted in the profession; if we know the answer to a question or the solution to a problem, we're inclined to offer it up without hesitation. This practice can get sticky when research topics involve the law.
In 2016, more than half of federal appeals were filed by citizens acting as their own attorney, a process called pro se representation. According to the Legal Services Corporation, almost 90% of civil matters involving low-income Americans receive little or no legal help. With nowhere else to turn, such patrons often seek out legal information and resources in public and law libraries. In my role as legislative librarian with the North Carolina Legislative Library, I have been asked to summarize statutes, fill out forms, advise someone what to ask for in court, explain case law, proofread legal documents, and interpret the US Constitution.
My standard response to such requests is librarians don't know everything; we just know where to find it.
Flippancy aside, there are good reasons to tread lightly. Depending on the question at hand and the needs of the patron who raised it, a librarian's recommendation can quickly creep into unauthorized practice of law (UPL), which is illegal in every state. Anticipating this issue, many libraries avoid engaging with these requests in the first place. In one public library where I worked, the policy was to forward all legal questions to an outside nonprofit group rather than try to answer them.
While librarians are unlikely to be prosecuted for delivering normal reference service, we do a disservice to the profession if we shy away from patrons researching legal issues—whether we are anxious about UPL prohibitions, unfamiliar with the relevant legal materials, or too strapped for time to deal with patrons seeking to represent themselves in court—preferring instead to focus on the attorneys who use our libraries.
It's a rare school paper, job search, or genealogy project that has life-or-death consequences. Legal matters, on the other hand, tend to be urgent and the requestors are much more needful of our assistance as professional researchers.
In my experience, pro se patrons come to the library after calling the police department, the courthouse, the department of social services, legal aid agencies, and the offices of the mayor, governor, attorney general, and state and federal senators. They get the runaround in all these places and, by the time they wind up at the library, their desperation is palpable. The least we can do is point them in the right direction.
Say, for example, a patron seeking a divorce comes to you for information about drafting a separation agreement. Whatever your previous knowledge of the subject, it would be inappropriate for anyone other than a licensed attorney to offer advice or recommend a course of action. However, it is not inappropriate for a librarian to listen, empathize, search online for relevant state statutes, or recommend a family law treatise. Locate free sample agreements at FindLaw.com or PublicLegal, a product of the Internet Legal Research Group.
Librarians who deal with these inquiries can also familiarize themselves with the fundamentals of legal research. Books like Legal Research: How to Find and Understand the Law (Nolo Press) and The Accidental Law Librarian (Information Today) are terrific introductory sources, as are research guides on most law school library websites (Georgetown University's is among the best). Libraries may also benefit from bringing in a law librarian to provide training. They may also want to consult blogs and online resources such as Law and Technology Resources for Legal Professionals and American Libraries' own Letters of the Law column.
Legal research can easily overwhelm nonlawyers: the process is far from intuitive, the publications and language are unfamiliar, and for pro se patrons, the stakes are high. Libraries can be critical resources for them, and librarians shouldn't fear their questions. Relevant professional development can position us to make a real difference—we owe it to our patrons to explore that difference.