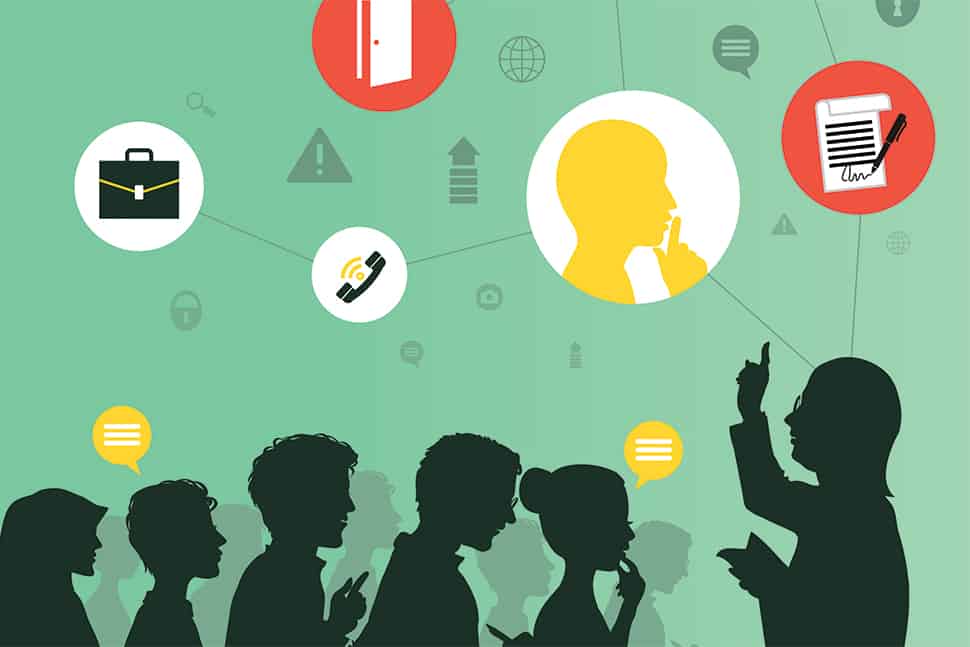 US Immigration and Customs Enforcement (ICE) arrests rose 11% in fiscal year 2018 over the previous year, and the agency has detained or arrested undocumented immigrants in homes, parking lots, courthouses, places of work, and even hospitals. But no raids have been reported to date in libraries.
Will that change? No one is certain. Though ICE's official policy states it will avoid carrying out enforcement actions at "sensitive locations" such as daycares and places of worship, libraries are not specifically named among those locations. In this politically tense climate when immigration has been a major focus, some libraries wonder how they should respond if ICE agents show up.
Fortunately, the American Library Association (ALA) has established official guidelines for libraries if an ICE raid occurs. And several libraries, hoping to empower and protect their communities, have gone a step further by educating staff on their rights and responsibilities during a potential raid, patrons on their own rights, and supporters on protecting the rights of others.
Help for immigrant communities
Since 2016, Brooklyn (N.Y.) Public Library (BPL)—many branches of which serve a largely Caribbean immigrant community—has displayed plain-English posters and handed out palm cards giving information about who to contact if a family member is detained, where to find emergency legal assistance, and what to do in case of an outstanding deportation order.
Eva Raison, director of outreach services, says BPL has also conducted several trainings to inform staffers of high-quality resources and "what information we could make available to the public."
"It's never easy to say no when someone asks us 'Are you a sanctuary space?' " —Eva Raison, director of outreach services, Brooklyn (N.Y.) Public Library
Janel Peterson, who coordinates immigrant services at the library, wanted to come up with a know-your-rights curriculum that would be helpful to people who attend BPL's English-language, literacy, and citizenship classes. Because just one of those classes can contain people from "15 different countries," she says, it was crucial to provide information in a way that can be understood at a beginning English speaker's level. The courses were provided in the form of weekly workshops, she says, so that "people are able to feel a little bit more comfortable talking about such a sensitive topic" with a familiar instructor and in a familiar setting.
Peterson recommends that if other libraries step up services for their own immigrant communities, they should be judicious with the content—and timing—of the information they disseminate. "Make sure you're providing consistent, accurate information and not just responding to the next thing that's coming out in the news," she says.
BPL's programs were cocreated with other community-based organizations, and engagement has been robust: In the past year, more than 300 participants attended more than 20 workshops held at several BPL branches.
In July 2019, when ICE officials made multiple attempts to arrest undocumented residents of Brooklyn's Sunset Park neighborhood, Raison was delighted that residents knew to thwart those attempts by refusing to open their doors, knowing their rights, and asking for judicial warrants. "I was so proud to see how a coordinated effort of sharing people's rights across an entire community really made an impact," she says.
Public versus private space
While exploring its internal policy around potential ICE action in the library, BPL connected its legal team with New York Lawyers for the Public Interest, which provides legal support to community organizations. "We really wanted to make sure we were clear on what we had the right to do and what we didn't have the right to do," Raison says.
One of the things she's learned is that to some degree, an organization's options for responding to ICE activity hinge on whether that activity takes place in a defined public space: "The level of response differs if you're in a public park versus if you're in your own home or a car, and libraries are public space." In other words, public libraries are not sanctuaries.
"It's never easy to say no when someone asks us 'Are you a sanctuary space?'" she adds. "I think staff are sometimes surprised by that."
On the flip side, staff areas, as well as areas of the library that require registration (such as ESL classes), are not considered public spaces, meaning that "we can require that someone show us a judicial warrant before they enter those spaces," says Raison. She notes that according to New York law, while staffers cannot instruct patrons to escape, they can document and film ICE activity.
Engaging bystanders
A 2018 brush with police left Oakland (Calif.) Public Library (OPL) staff eager for clarity on their rights around potential interactions with law enforcement, including ICE. During that incident, police detained an OPL patron in the library "because he fit a vague description," says senior librarian Emily Weak. After proving he was not the suspect they were after, the patron was released. Still, Weak says, "staff didn't intervene, and [the patron] felt that they—or someone in the library—should have."
OPL patrons and staffers agreed that they needed more training in this area, especially in a city where more than 65% of its residents do not identify themselves as white, according to the 2010 Census. "We're a sanctuary city, and we have some Dreamers on staff, plus some patrons who are documented and undocumented immigrants," Weak says.
Initially, some staffers wanted to bar ICE from the library completely and were disappointed to learn that they couldn't (though, Weak says, they can make an announcement saying, "Will the ICE officer who just entered please come to the circulation desk?").
Instead, OPL's main library has begun offering trainings aimed at potential bystanders to harassment or ICE actions. In bystander training, attendees are taught to interrupt harassment via techniques known as distraction, delegation, delayed response, direct response, and documentation (see sidebar).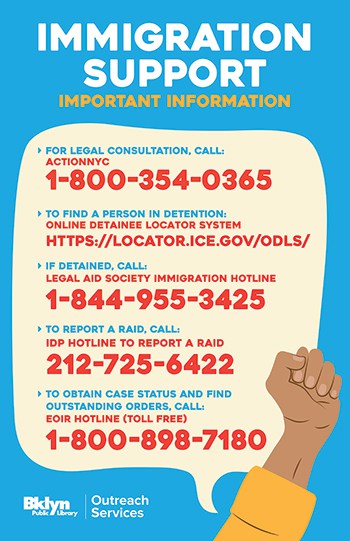 OPL has hosted bystander intervention training from the Council on American-Islamic Relations as well as joint programming from the Alameda County Immigration Legal and Education Partnership and Anti Police-Terror Project, which gave a 2018 workshop about documenting police brutality.
"I was impressed," says Weak. "When I think about library programs, I think of them being two hours [long] and most people getting punchy at the end. They had five hours, and 60 people stayed."
BPL, too, has hosted bystander intervention training. It has paired with groups like Hollaback!—a grassroots initiative to combat harassment in public spaces, including harassment regarding perceived immigration status—to train patrons in skills such as deescalating a situation in which a patron appears to be the target of bigotry and harassment. Hollaback! also partnered with ALA to create a bystander intervention curriculum specifically for members of ALA and its divisions.
"Because libraries are public spaces, they aren't always as safe as you may want them to be," says Hollaback! cofounder and executive director Emily May. "Like in any institution, bias, discrimination, harassment occur inside their doors. That's where bystander interventions start to come into play."
The library's mission
Why should public libraries concern themselves with immigration matters? BPL's mission is to respond to the communities it serves, and that means "not just immigrant communities but also folks who want to stand by their neighbors," Raison says. "Libraries are the foundation of democratic society."
Weak adds that the relationship between immigrant communities and their local libraries is a longstanding one.
"It's the only place you can go that's free and nonjudgmental, and we're going to give you the information you need to make your life better," she says. "That's the basic ethical underpinning behind libraries: We are committed to providing education and information. That translates to wanting to make sure people have good lives. You get to know people in your community, and you don't want them to be hurt."
Correction, January 13: A link to a presentation by members of the Association for Library Service to Children was included in error and has been removed.