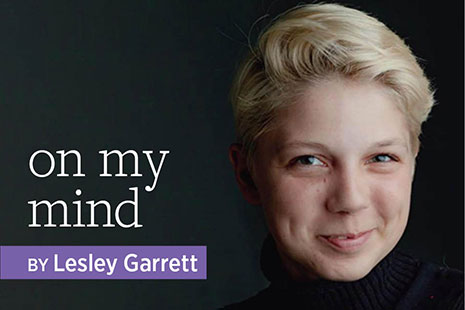 Before I was hired as bookmobile coordinator at McCracken County (Ky.) Public Library and tasked with leading outreach efforts for a service population of 65,000 people, I had been a community organizer in western Kentucky for four years, working in environmental, economic, gender, and racial justice.
During my time as an organizer apprentice with Kentuckians for the Commonwealth, our chapter led a successful campaign in partnership with the LGBTQ+ advocacy group Kentucky Fairness and ACLU of Kentucky to pass a 2018 civil rights ordinance in the city of Paducah that prohibits discrimination on the basis of sexual orientation and gender identity.
I've since found that applying principles of community organizing and social justice work to library outreach can make our services more inclusive and help us reach many more individuals. In adapting these principles, we prioritize improved access for the most marginalized people in our community.
In my experience, an emphasis on inclusion is more effective when it coincides with other principles, such as solidarity, mutuality, and commitment to transformation. (Read more about the 1996 Jemez Principles for Democratic Organizing.) This process involves critically interrogating existing library structures and strategies—which have historically upheld oppressive systems such as white supremacy—and changing them as needed to move toward more equitable services and spaces.
One example of a supremacist system: the "white savior" complex. A tool of imperialism exemplified by Rudyard Kipling's 1899 poem "The White Man's Burden," it can show up in many ways, such as when we determine services for marginalized communities based on our assumption of needs and without input from the people using the services. Outreach to underserved communities can easily become extractive and oppressive if not grounded in solidarity.
In my daily work, I also apply principles of the disability justice movement—which includes an emphasis on intersectionality and leadership representing those most directly affected. Sins Invalid, a performance project led by disabled people of color, offers a useful guide to these principles.
Foundational in Black queer feminist thought, intersectionality is a method of analysis for understanding the ways that various forms of oppression affect people holding multiple marginalized identities. For example, consider outreach to patrons who have experienced incarceration. How many overlapping systems may affect their lives, and how might this impact the way they access our services? How can we augment our outreach to better serve this population?
Another principle of disability justice, leadership from the most directly impacted, complements the Jemez principles of bottom-up organizing and letting people speak for themselves. This principle has been key to designing our bookmobile program and outreach strategies, which focus on being accountable to our community and keeping open lines of communication.
I began my bookmobile program planning in late 2019 by holding meetings with local teachers and school administrators to get input on how bookmobile services could best support them and their students. What we learned was that the need from surrounding school systems could not be met with just one bookmobile. Our library responded by creating a school outreach coordinator position. When the COVID- 19 pandemic hit, that staffer worked with schools to successfully troubleshoot access issues related to virtual learning and provide library services accordingly.
Public libraries aren't here to define and win grassroots campaigns, but we do have an active role to play in creating equitable, democratic communities. By applying social justice frameworks to our outreach efforts, we can build programs that truly transform lives and neighborhoods.