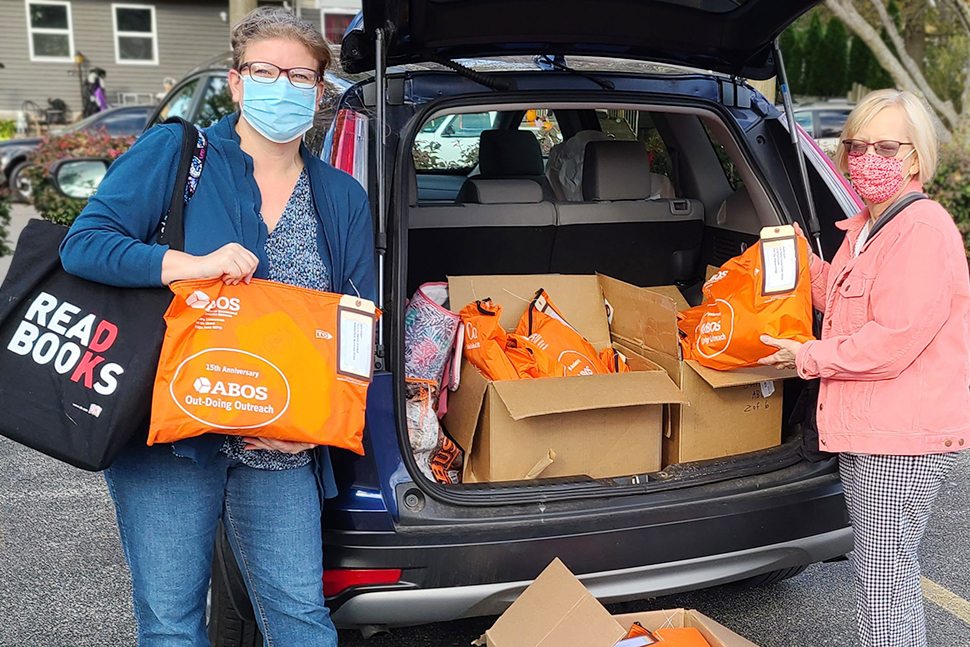 With its first virtual conference October 13–16, the Association of Bookmobile and Outreach Services (ABOS) celebrated its 15th anniversary—and its largest conference turnout. More than 1,000 attendees gathered online from across the US, along with a few from England and Canada, for sessions, virtual bookmobile tours, a cocktail reception, networking, and an award ceremony.
Cathy Zimmerman, ABOS president and bookmobile associate at Scott County (Iowa) Library System, kicked off the event by noting 2020's many challenges. "I have said many times over the course of this year how immensely proud I am of the way in which outreach professionals have reacted to these difficult times. You have persevered and continued to bring library services to those in need," she said. "Like water, outreach always finds a way."
Presenters spoke on topics ranging from serving senior veterans to launching preschool outreach programs to timely topics such as using bookmobiles to provide Wi-Fi during the COVID-19 pandemic.
Jody Lazar, community librarian at Winter Park (Fla.) Public Library, gave advice on establishing a book bike program in "Outspoke'n: Peddling Literacy, Learning, and Libraries to Spark Community Connection." Denver Public Library's Mikel Stone and Hana Zittel talked about adapting their outreach approaches to current events in "Mobile, Modular, and Always on Your Toes: Nimble Games of Reinvention in Library Outreach, Now with More COVID." Laramie County (Wy.) Library System Outreach Librarian Melanie Hornbeck explained how her library designed, marketed, and funded its "Summer Reading Celebration" program so that children in daycares, preschools, and summer schools can participate without physically visiting the library.
ABOS membership grew by more than 30% in 2020, thanks in part to a new membership campaign that emphasized social media engagement. The organization also spearheaded Virtual Bookmobile Day and National Book Bike Week, both new tactics for reaching more individuals in the outreach field, especially during the pandemic. In addition, ABOS revamped its awards program, secured new vendors and sponsors, and formed new partnerships with Little Free Library, the National Network of Libraries of Medicine, and Libraries without Borders. Plans for 2021 include expanding to encompass everyone who facilitates any type of outreach for their libraries, including services to seniors, schools, and marginalized and underserved populations.