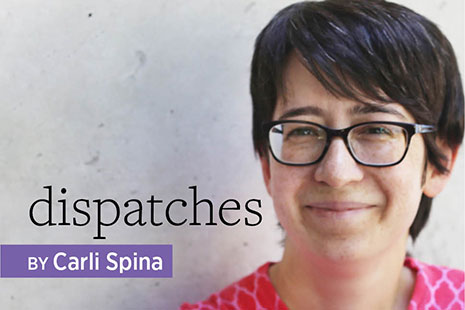 How many times a day do you encounter online videos? Whether you're catching up on news, scanning social media feeds, or following a favorite blog, video is likely central to your everyday online experience.
The tech company Cisco predicts that by 2022, video will account for 82% of all internet traffic. In recent years, large libraries have jumped on this trend, producing recorded author events, tutorials, and promotional videos; since the pandemic began, the popularity of online videos has exploded even further.
Ubiquitous as it is, much video content remains inaccessible to viewers with disabilities, particularly those who have lost vision or hearing. Only a small fraction of online videos have basic accessibility features, such as captions, and even those are rarely fully accessible to all viewers.
To respond to the needs of all patrons and offer an inclusive experience, it is vital that libraries address these gaps. Libraries can take several steps in this regard:
Include captions, transcripts, or both. From an accessibility perspective, captions and transcripts let viewers with hearing loss read along. Captions and transcripts can also help English-language learners, viewers in noisy environments (a common issue during the pandemic, when many of us are working and learning from home), and those who simply prefer to read rather than listen.
Captions and transcripts are sometimes seen as an either-or option, but offering both on all videos provides maximum accessibility. The nonprofit Amara offers free captioning and subtitle software; it also supports collaborative creation and editing of files.
Consider visual accessibility. It's equally important to make videos accessible to users with visual impairments—particularly if the content is not offered in other formats. One approach is to make sure that the audio portion of the video describes everything important that appears on screen. (This is particularly useful for tutorials and instructional videos.) Where this is impractical, audio descriptions—brief descriptions of on-screen activity, timed to fit within the audio track's natural pauses—can help.
The free tool YouDescribe, designed by the Smith-Kettlewell Eye Research Institute, creates audio descriptions for existing YouTube videos. And the free, browser-based tool CADET can create captions and write timed scripts for audio descriptions.
Evaluate your video player and content. For video files to be accessible, your library's video player must be accessible, too. The first step: auditing for accessibility any video players your library uses and addressing any issues that are found. One consideration for video content is the likelihood of flashing lights to cause seizures in people with epilepsy. The Trace Research and Development Center at University of Maryland, which studies technology and disability, offers a free Photosensitive Epilepsy Analysis Tool that can identify content that is at high risk of causing photosensitive seizures.
Prioritize accessibility in your video collection development. In addition to videos created internally by your library, videos that are purchased or included in subscriptions must be accessible as well. Adding this evaluation to your collection development workflows can help your library better meet the needs of your patrons.
Video accessibility is often overlooked or perceived as costly or difficult, but straightforward steps and cost-effective approaches can help you offer a more inclusive video experience. This is a vital step toward ensuring that the library's online presence remains accessible and usable for all patrons.
Adapted from "Video Accessibility," Library Technology Reports vol. 57, no. 3 (Apr. 2021).