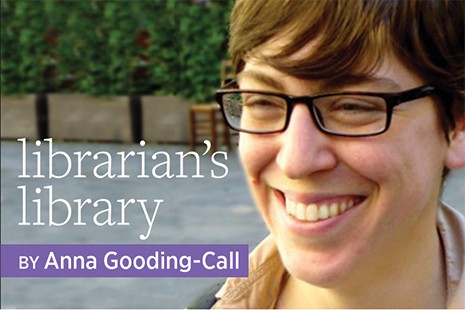 Finding funds for your library can be a challenge, but these titles offer a variety of ways—from budgeting and fundraising to grants and philanthropy from individual donors—to make the process easier.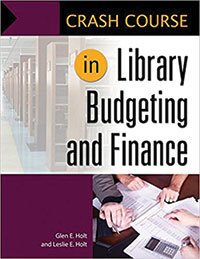 Crash Course in Library Budgeting and Finance
By Glen E. Holt and Leslie E. Holt
Budgeting and finance can be daunting for people whose previous library experience has focused more on reference or circulation work. But this title delivers a concentrated overview of everything a neophyte library administrator may need, breaking down information about revenue (from grants to loans) and examining legal and practical caveats. A key point in the book is that good money management often rewards itself. Most of its advice is for public libraries, but school, academic, and special libraries do get their moments in the spotlight. It is fair to say that no professional entering a library role with budgetary or fundraising responsibilities should be without this title. Libraries Unlimited, 2016, 207 p. $45. PBK. 978-1-4408-3474- 5. (Also available as an ebook.)
Beyond Book Sales: The Complete Guide to Raising Real Money for Your Library
Edited by Susan Dowd
This book can be read as a step-by-step guide to getting money for libraries—albeit with a heavy emphasis on individual donors. About a quarter of it is devoted to a detailed toolkit designed to guide experts and novices through the intricacies of individual, foundation, and corporate fundraising. While there is a chapter on writing grant proposals, and even lobbying gets some attention, it's important to note that this book advocates for a focus on philanthropy by individual donors. The theory most fervently espoused: 80% of a library's money will come from 20% of its donors, so find those big donors and make your requests count. ALA Neal-Schuman, 2013, 304 p. $77. PBK. 978-1-55570-912-9. (Also available as an ebook.)
Financial Management for Libraries
By William W. Sannwald
Although focused on budgeting, this book provides helpful perspectives on issues related to library finance, including revenue procurement. Chapters 6 and 7—which place special emphasis on taxes, bonds, and parent-organization funding, along with meticulous budget strategy tips—are essential if you're seeking advice on funding sources. The importance of funding sources perhaps more common to libraries, such as grants and overdue fines, is somewhat diminished in this text. Yet the advice remains valuable, as many librarians will be happy for an extra shoestring or two with which to run programming. Equipped with clear chapter outlines, exercises, and examples, this book should be required reading in any library management course. ALA Neal-Schuman, 2018, 216 p. $41. PBK. 978-0-8389-1560-8.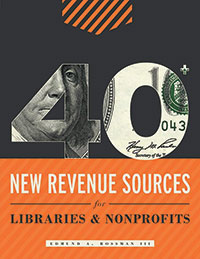 40+ New Revenue Sources for Libraries and Nonprofits
By Edmund A. Rossman III
This book is likely to cause a bit of controversy with its emphasis on corporate sponsorships, but it's a worthwhile read for any library professional looking hard at fundraising options. Getting money from businesses doesn't have to be a deal with the devil, Rossman argues, if proper policies and parameters are established. The first section walks readers through that process, presenting exercises, tips, and vocabulary to guide them through sponsorships without inadvertently becoming an advertising vehicle. The author's background is in public broadcasting, which provides a fresh and interesting perspective on funding cultural endeavors. Don't skip the legal section. ALA Editions, 2016, 231 p. $65. PBK. 978-0-8389-1438-0.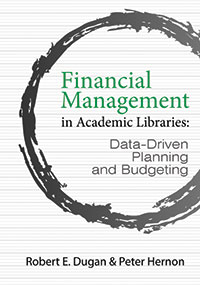 Financial Management in Academic Libraries: Data-Driven Planning and Budgeting
By Robert E. Dugan and Peter Hernon
This short, dense work covers a lot of ground in the realm of library finance, including core values, budgeting, planning, and leadership. Understanding basic concepts like SWOT analysis (which evaluates an organization's strengths, weaknesses, opportunities, and threats) is helpful, since the book does not slow for the basics. Much of it concerns budgeting and budget management, but it also dedicates space to library financial duress. This includes a discussion of fraud, which is rare in books like this. While this isn't a book for beginners, it may function as a useful summary of academic library financial management for leaders who find themselves in need of a refresher. Association of College and Research Libraries, 2017, 200 p. $56. PBK. 978-0-8389-8943-2. (Also available as an ebook.)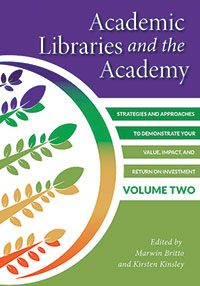 Academic Libraries and the Academy: Strategies and Approaches to Demonstrate Your Value, Impact, and Return on Investment, Vol. 2
Edited by Marwin Britto and Kirsten Kinsley
This volume of assessment-focused case studies could be a valuable tool for an academic library seeking ways to prove its worth. It's particularly suitable for digital use, since each chapter begins with a summary that includes keywords, budget size, and details about the case's school. Finding a particular attribute with a text search is easy and can be a significant timesaver. These studies are high-quality, well chosen, and licensed under Creative Commons. The assessment strategies are likely to be most useful to academic libraries, but public and school libraries may want to review them as well. Association of College and Research Libraries, 2018, 320 p. $70. PBK. 978-0-8389-4870-5. (Also available as an ebook.)