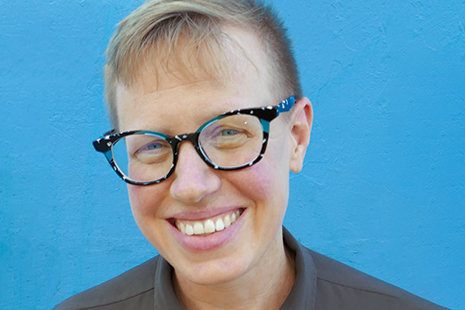 Decades of disinvestment in public institutions, coupled with deep inequalities at the core of our profession, have left our libraries without the resources necessary to advance our common mission of providing access to information to everyone in our communities. ALA shapes national and international agendas for libraries of all kinds. As members and as library workers, our task is to shape the Association and its priorities.
I take this call seriously. I edit a reinvigorated reviews section for ­College & Research Libraries. I've served on Association of College and Research Libraries (ACRL) program planning committees, led information literacy standards and guidelines work, and presented on a broad range of topics at ALA and ACRL conferences. As a member of Core, I have served on two nominating committees, helping to shape the leadership of this dynamic new division. In "big ALA," I served as a 2017–2020 councilor-at-large and chaired the International Relations Committee in 2019–2020.
If elected, I will prioritize advocacy for what we need most: reinvestment in schools, libraries, and communities; economic and racial justice for library workers and for their communities; environmental sustainability; and collaboration and cooperation beyond US borders.
Collective organizing for collective power. Sustained attacks on library funding, state bans on the right to read, dangerous and precarious working conditions—we all face problems that require collective solutions. I cut my teeth in unions, on strike, locked out, and on ordinary days. There are ways to get better at fighting back and getting wins. Building these skills for all of us will be my first priority.
Green New Deal for libraries. Floods, hurricanes, wildfires, and other consequences of climate change threaten libraries, library workers, and library publics around the world. I will expand the work of ALA leaders, connecting us to broader conversations that too often overlook our role as key actors for a sustainable future.
International connections. The problems facing American libraries are also faced by colleagues outside our borders, many of whom have been working on these issues for years and whose innovative ideas and strategies can serve as models for our own. I will draw on our strong record of international leadership to help make equity and justice central to global exchange.
Public infrastructure for public goods. Consolidation in the library vendor landscape has led many of us to rely on a dwindling number of high-cost publishers and platforms for everything from selection and acquisition to description, circulation, and preservation. I will lead a public conversation about the implications of corporate control of core library functions and develop a plan to fight back.
Our institutions—school, public, academic, and special—are fundamental infrastructures of the public good. This crucial moment calls for leadership that understands the importance of mass movements for restoring and expanding investments in us. We must help our respective publics understand the connections between daily practices of selection, acquisition, description, circulation, and preservation to broader movements for a more just society. This is a story I can help all of us tell. I am honored to accept a nomination for the ALA presidency. I ask for your vote!