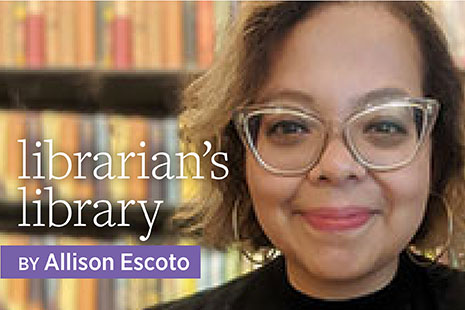 When planning for collection development with equity, diversity, and inclusion (EDI) in mind, the following titles can help libraries of different types reflect—and represent—their diverse communities and help library workers promote all aspects of their EDI work.
Public Libraries and Their Communities
By Kay Ann Cassell
Before a library can offer services and build collections for diverse patrons, it is important that it understands the makeup of its community. Cassell offers an introductory look at the basics of running a public library and speaks to how staffers can directly connect to the populations they serve. With topics ranging from the history of public libraries in the United States to advocacy, community outreach, and civic engagement, this is an informative and practical guide that public libraries of all sizes will find useful. Rowman & Littlefield, 2021. 236 p. $42. PBK. 978-1-5381-1270-0. (Also available as an ebook.)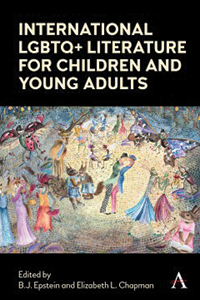 International LGBTQ+ Literature for Children and Young Adults
Edited by B. J. Epstein and Elizabeth L. Chapman
One of the most meaningful ways to serve broad populations is through curated collection development and a deep understanding of what makes a diverse collection. Epstein and Chapman examine young people's LGBTQ+ literature from around the world—including picture books, middle-grade, and young adult books—comparing representation, messaging, and the placing of queer literature in the contexts of different cultures. Essays by academics and activists offer important perspectives outside of the English-speaking market, an underrepresented area of study. This is a significant contribution to the discussion of serving all communities through collections. Anthem Press, 2021. 360 p. $125. 978-1-7852-7984-3. (Also available as an ebook.)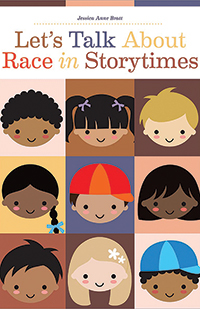 Let's Talk about Race in Storytimes
By Jessica Anne Bratt
Storytimes are ubiquitous in library programming and offer a great opportunity to provide diverse perspectives. Here, Bratt pairs practical information with real-world advice and examples of how to incorporate a discussion of race into storytime programming. With the goal of normalizing conversations that affect those who are Black, Indigenous, and people of color (BIPOC), this handy title provides sample activities, book lists, advice on building community partnerships, and talking points to facilitate the introduction—or continuation—of the conversation around race through storytime. This book is an informative and useful guide. ALA Editions, 2022. 112 p. $49.99. PBK. 978-0-8389-3789-1.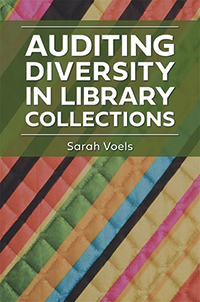 Auditing Diversity in Library Collections
By Sarah Voels
This forthcoming book discusses ways to assess collections by auditing them for diversity. The idea that library collections should reflect their communities is the basis for this informative volume, which includes case studies that delve into methods used and lessons learned. Voels provides examples of best practices from libraries that have conducted diversity audits and also cases from other industries and how they can be applied to libraries. An excellent tool for libraries interested in improving their collections. Libraries Unlimited, 2022. 140 p. $55. PBK. 978-1-4408-7874- 9. (Also available as an ebook.)
Ethnic Studies in Academic and Research Libraries
Edited by Raymond Pun, Melissa Cardenas-Dow, and Kenya S. Flash
The many ways librarians can engage with ethnic studies departments at colleges and universities are investigated here. The authors posit that though ethnic studies has a solid foundation in many institutions, libraries do not traditionally play a visible role in the direct support of those programs. This work looks at ways in which librarians can create and bolster initiatives to ensure ethnic studies takes center stage in academic libraries. Topics on instruction, liaison engagement, collections, and community partnerships are discussed in the book's 20 chapters. This is a useful volume for any academic library seeking to promote well-rounded perspectives within curricula at many different levels. ACRL, 2021. 294 p. $82. PBK. 978-0-8389-3883-6.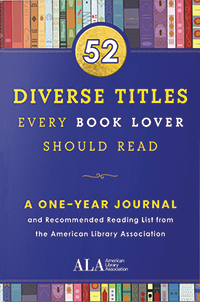 52 Diverse Titles Every Book Lover Should Read: A One-Year Journal and Recommended Reading List from the American Library Association
Compiled by Booklist, ALA Editions/Neal Schuman, and Sourcebooks
This is a cleverly designed and convenient way to both keep track of a year's worth of reading and have a quickly accessible readers' advisory guide to diverse books. Described as a "book club in your hands," this journal provides a rich list of weekly reads and question prompts to help inspire discussion, along with plenty of space for writing down notes and insights. It's a fun way to incorporate reading, collecting, and sharing BIPOC authors and their stories. Sourcebooks, 2021. 224 p. $12.99. PBK. 978-1-7282-4485-3.