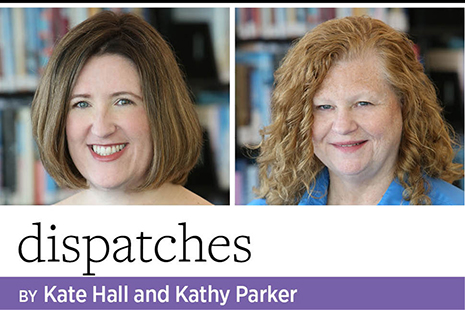 Just the very mention of the word insurance can cause glazed eyes in many conversations. But your library needs different types of insurance coverage, just as you do in your personal life. As the library director, you need to know what types are available and what they cover before you can determine the appropriate coverage for your library. Health insurance for staff may be a large portion of the library budget, but it's not the only coverage you need. Other kinds fall under the category of liability insurance.
Public liability insurance. This covers the building and grounds, the contents of the building, library vehicles, and any accidents involving patrons on library property. It's important to have adequate coverage in the event of a major claim. It's also important that a library not be under- or overinsured. If underinsured, the library will have to make up for that lesser coverage in the event of a claim. Being overinsured costs more in premiums, and the coverage may not be necessary. Ask colleagues of similarly sized libraries in your region about their policies and premiums to get an idea of the amount of coverage you may need.
There are various coverages included in your public liability insurance. You have your building and contents, but there's also coverage for incidents caused by your HVAC system, which may be called "boiler and machinery coverage." If you have any vehicles, like a bookmobile or van, you will need automobile coverage. Some states may require flood insurance if your library is in a floodplain. Coverage can be purchased for just about any possible threat—mold, terrorism, coastal disasters—whatever your needs may be.
It's a good idea to have a building appraisal done to determine the worth of your facility and grounds. The appraisal should include all your furnishings, equipment, materials collection, and any art. You can hire an outside appraisal company to perform this service, which should be done every four to six years or whenever you have a major building change. An up-to date appraisal is also helpful for your auditor when creating and maintaining a depreciation schedule for all your long-term assets.
Cyber liability coverage. A newer kind of coverage considers security breaches of financial and other institutions' networks, ransomware attacks, and additional cyber threats. Institutions, including libraries, have become increasingly more dependent on technology, so there is a need to protect that technology and our ability to use it. Recovering from a breach means far more than putting your network and IT infrastructure right. If anyone's personal information is accessed or stolen as part of a breach, federal law requires the breached institution to pay for one year of credit monitoring for every person affected. You will also need to craft and release media messages addressing the breach. Public relations is an important component to combatting the panic that can sometimes arise in the wake of a cyber breach.
It can be very costly for your IT staff to repair the breached infrastructure. Entire servers may have to be rebuilt, and while this is being completed, a library still requires access to technology. Temporary servers may need to be brought in and configured. Computers may need to be cleaned of viruses and restored. All these additional costs could be paid out by your cyber liability insurance coverage.
Each insurance plan offers different benefits, and you will need to decide which is most appropriate based on your board's preference, your comfort level, and past practices at your library. If you are feeling unsure about what to do, don't forget to call on neighboring libraries and ask lots of questions until you feel comfortable making a solid decision.
Adapted from The Public Library Director's HR Toolkit (ALA Editions, 2022).